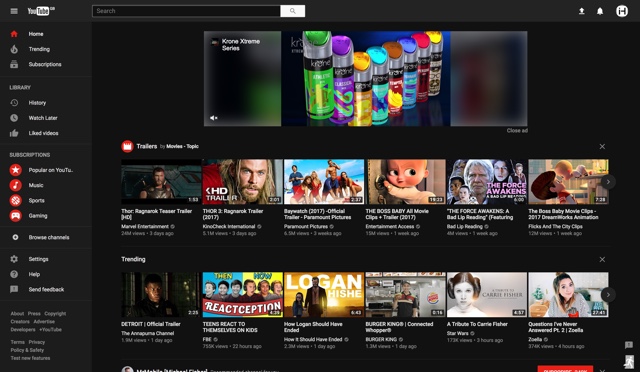 YouTube is gradually rolling out a new design for its desktop website. Although the design is reminiscent of the current and previous YouTube looks, it is modern and cleaner looking. A great thing about the new YouTube design is that it features a built-in dark mode, which turns the background of the website from white to black. This has a significant impact on the overall user-experience of the website.
Since the new YouTube design has not rolled out to everyone yet, users have to wait for it to get activated on their accounts. If you are impatient though and want to get access to the new design as well as the brand new YouTube dark mode, then we have got you covered. By following the simple steps below, you can activate new design and dark mode for YouTube on your computer. Please note that this trick only works on Chrome browser for desktop. Both Mac and Windows users can take advantage of these steps.
Activate New YouTube design and Dark mode
1. Open Chrome and load Youtube.com in a new tab.
2. Now press the following buttons in order to access the Chrome developer tools.
Mac users: Option + Shift + I
Windows users: Ctrl + Shift + I
3. Now from the developer tools section click on the 'Console' tab.
4. Copy and Paste the following line of code into the console and hit enter.
document.cookie="VISITOR_INFO1_LIVE=fPQ4jCL6EiE; path=/"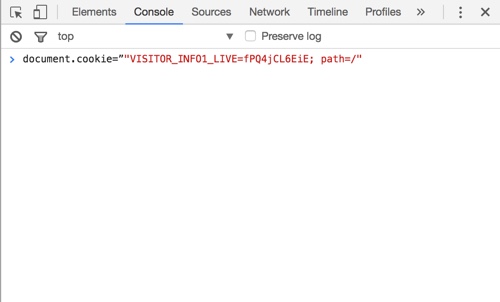 5. Close the developer tools section and hit the refresh button.
6. Upon refresh you will see the new YouTube design on your screen. To enable dark model simply click on your profile button and then click on 'Dark Mode'. Activate the toggle and you should see the dark mode on your screen.
Disclosure: iOSHacker may receive a commission if you purchase products through our affiliate links. For more visit our privacy policy page.