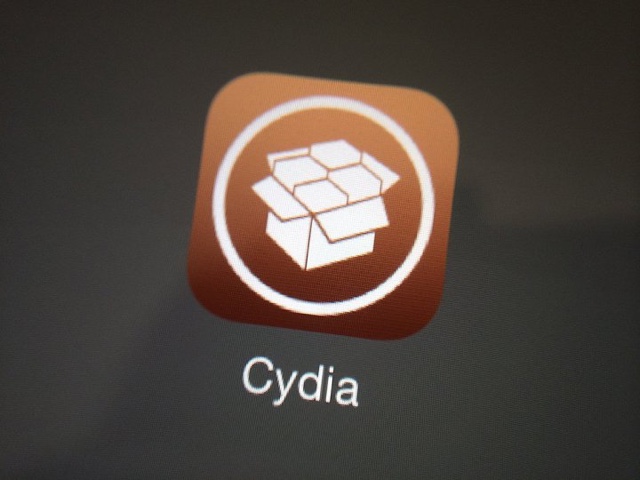 Whenever you jailbreak your iPhone, iPad or iPod touch Cydia is installed on it. Cydia by default has most of the popular repositories added including the Bigboss repo, ModMyi repo etc so you don't have to add yourself. This is very convenient and most of the time you don't need to add any other repo or source to Cydia in order to download stuff. However there are times when you need to add a repo in Cydia to download some tweak or app that is not available on the main repositories.
Adding a new repo in Cydia is pretty simple but can be tricky if you have no clue about how to do it. In this post we are going to show you how to add a repo in Cydia. The whole process will require a few steps to complete. Remember you will need an internet connection and a valid repo link to do so.
1 ) Launch Cydia on your jailbroken iOS device and tap on the 'Sources' button located at second position in the bar below.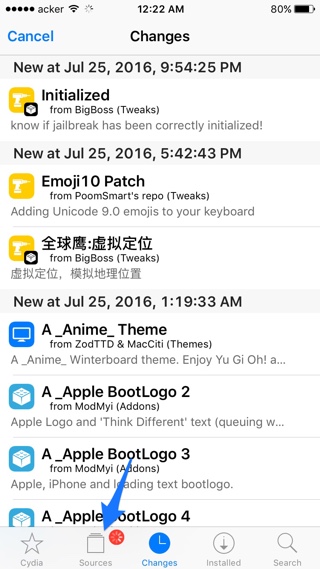 2 ) On the 'Sources' screen you will see an 'Edit' button. Tap on it. Then hit the 'Add' button. This is where you can add a repo in Cydia.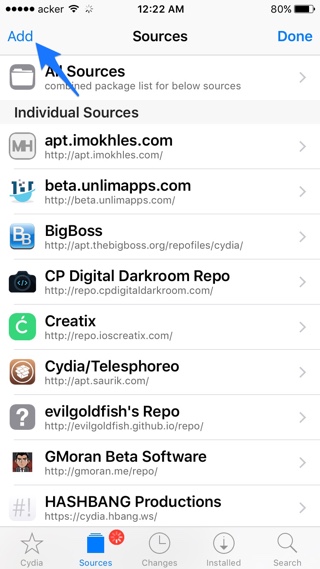 3 ) Now Cydia will ask you to type in the repo Cydia/APT URL. Type or paste it and then hit the 'Add Source' button.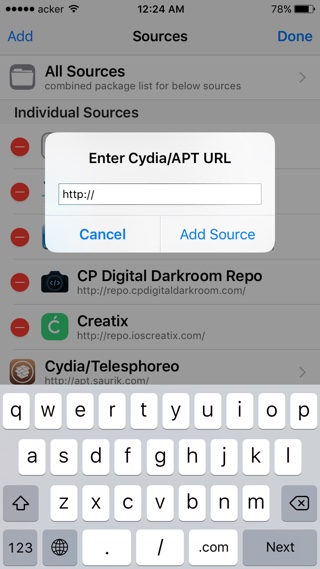 Make sure you type the address as it is otherwise you will get an error. If you wish to delete any previously added source you can simply swipe on it and then tap on the red 'Delete' button.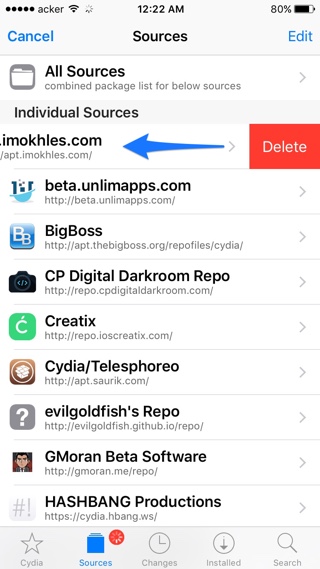 Done! That's how you add a repo in Cydia.
Your source has been added and you can download anything you want from this repo. The source you have added will appear in the list of sources in Cydia and you can delete it from there whenever you want.
Note: This post was updated on 26th July, 2016 to reflect the changes in the process of adding repo in Cydia.