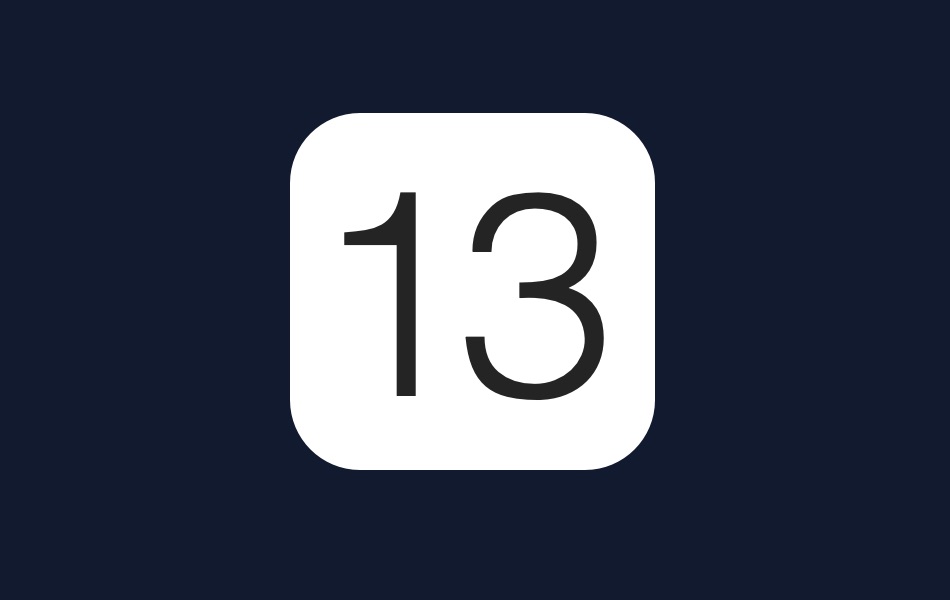 Apple is going to release the iOS 13 developer beta on June 3rd while the iOS 13 public beta will follow after a few weeks. No matter which beta you're going to install on your iPhone or iPad it is important that you prepare for the grand release before kicking off the installation process.
In this article we will help you to prepare for iOS 13 beta's release and detail steps that you should take beforehand so you can have a seamless and enjoyable experience.
Also read: When will Apple Release iOS 13 Beta? 
Have a Jailbroken device? Then follow these steps to prepare for iOS 13 Beta on jailbroken device.
iOS 13 Device Compatibility
Unlike iOS 12 that could be installed on all models of iPhone, iPad and iPod touch that were supported by its predecessor, iOS 13 is expected to drop support for many older models of iPhone and iPad. This essentially means that if you plan on installing iOS 13 beta as well as the final iOS 13 on your devices, it is time to upgrade to a newer model. Below you can find the list of devices that are expected to get iOS 13 update, and will see the release of developer beta on June 3rd. If your device is not mentioned, then it is probably time to upgrade.
iPhone XS Max
iPhone XS
iPhone XR
iPhone X
iPhone 8 and 8 Plus
iPhone 7 and 7 Plus
iPhone 6s and 6s Plus
iPhone SE
iPad Pro 12.9-inch (all generations)
iPad Pro 11-inch
iPad Pro 10.5-inch
iPad Pro 9.7-inch
iPad (5th and 6th Generation)
iPad Air (2nd and 3rd Generation)
iPad mini 5
iPad mini 4
iPod touch 6th Generation
Note: This is an unofficial list, final iOS 13 compatibility list may look different.
Backup your iPhone or iPad
If you have an iOS 13 compatible device, then the first order of business before you attempt to install the beta on your device is to create a fresh backup of your iPhone or iPad. Early iOS betas tend to have many bugs and you can experience installation issues on your device. In case your device sees any issues during the installation process you can always restore it to iOS 12 and backup your data. You can create a backup on iCloud and iTunes. Once you have created a recent backup of your device you can start installing iOS 13 without any worries of data loss.
A backup is also essential as it allows you to downgrade back to iOS 12. If you don't have an iOS 12 backup you will not be able to downgrade and restore your data back on your device using iTunes backups, as an iTunes backup created during iOS 13 beta will not work with iOS 12.
Get registered for a developer account
On June 3rd Apple will release the iOS 13 developer beta, which is usually meant for developers with paid developer accounts. You can sign up for a developer account by going to developer.apple.com. A developer account costs $99 for a one year subscription. If you already have access to an Apple developer account, then you can head over to developer.apple.com on your iPhone and download the Configuration Profile for your device.
Before you go ahead and purchase the paid developer account, do note that having the ownership of a paid developer account is not the only way you can get access to a Configuration Profile. Since a device does not need to be registered for running iOS betas anymore, you can ask a friend to share Configuration Profile from his or her developer account with you and use it to install iOS 13 beta on your devices. There are third-party websites that also share Configuration Profiles however be careful when using them.
Download iOS 13 Beta for free with Apple Beta Software Program
A safer and more reliable way to try out iOS 13 beta for free is through Apple Beta Software Program. Anyone can sign up for this program and gain access to Apple's latest beta software without subscribing to paid developer account. Public Betas are recommended for general users as they are generally more stable compared to the developer betas. However the only downside of using the public beta software is that iOS 13 public beta will be released after more than 2 weeks of the developer beta release. You can sign up for Apple Beta Software Program and install iOS 13 public beta on your device here.
Wait for iOS 13's beta release
Have an iPhone or iPad that is on the iOS 13 compatibility list? Already created a fresh backup of your iOS device? Have already registered for developer or public beta programs? Then now is the time to sit tight and wait for iOS 13 beta's release. We will share more details about the beta once it is released. Make sure you follow our coverage of the iOS 13 beta by following us on Twitter, Facebook and YouTube.
Disclosure: iOSHacker may receive a commission if you purchase products through our affiliate links. For more visit our privacy policy page.