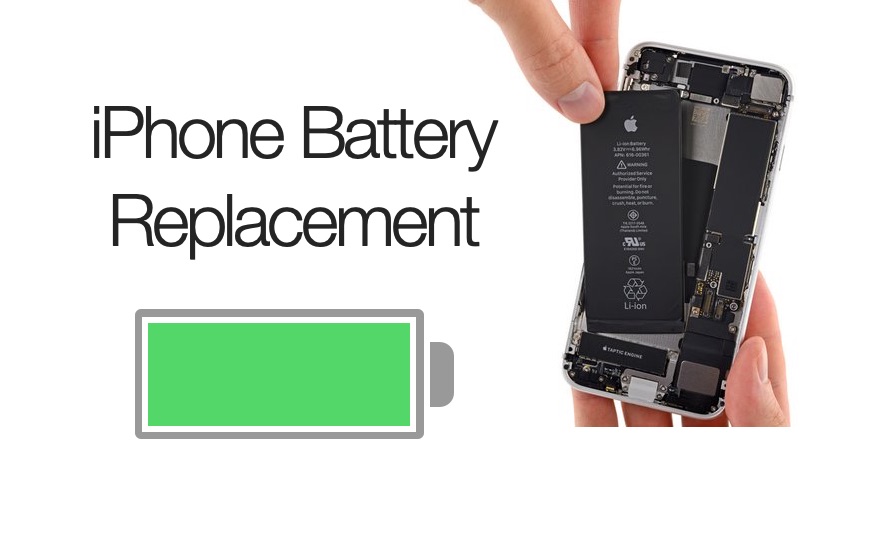 One very important thing that we learnt last year is that iPhone's battery health directly affects its performance and speed. After researchers alleged that Apple slows iPhones down on purpose so users would upgrade them, Apple came forward with an explanation on why iPhone performance degrades overtime. According to Apple, the performance of iPhone is affected after its battery has aged.
An iPhone that has a weak battery is prone to unexpected shutdowns and can become unreliable and even unusable. To prevent this Apple made it so that iOS would manage performance peaks on the iPhone to prevent it from unexpectedly shutting down. In simple words it will slow it down. This mostly affected iPhone 6, iPhone 6 Plus, iPhone 6s, iPhone 6s Plus, iPhone SE, iPhone 7 and iPhone 7 Plus. The fact that the company did this without informing its users resulted in understandable outrage from angry customers.
Following the outrage and bad PR Apple had added the Battery Health feature in iOS's Settings app that tells the user about the battery's health and if his or her iPhone's battery needs replacement. The company also started a limited time $29 iPhone Battery Replacement program that allowed iPhone users to have their device's battery replaced. This program offered $29 iPhone battery replacements, down from the usual $79.
However bad news is the iPhone battery replacement program ended on December 31st, 2018. So if you have an iPhone that needs battery replacement you have to pay the full price.
How Much Does iPhone Battery Replacement Cost?
iPhones that are covered under warranty or have AppleCare+ are eligible to have free iPhone battery replacements from Apple. However if your device is not covered under AppleCare+, then you can expect to pay in full for your iPhone battery replacement.
The prices for iPhone Battery replacement are as following:
iPhone XS Max: $69
iPhone XS: $69
iPhone XR: $69
iPhone X: $69
iPhone 8 Plus: $49
iPhone 8: $49
iPhone 7 Plus: $49
iPhone 7: $49
iPhone SE: $49
iPhone 6s Plus: $49
iPhone 6s: $49
iPhone 6 Plus: $49
iPhone 6: $49
All other models: $49
You can start your iPhone battery replacement process by going to Apple's website here.
How To Tell If Your iPhone Needs A New Battery?
You can find out if your iPhone's battery has degraded enough to need a replacement by going to Settings > Battery > Battery Health. Then look under Peak Performance Capability. If you see the following text, then your iPhone needs battery replacement.
Your battery's health is significantly degraded. An Apple Authorized Service Provider can replace the battery to restore full performance and capacity. More about service options…
While you definitely should get iPhone battery replacement done if you see the message above, you should also consider getting your iPhone's battery replaced if you see the following text:
This iPhone has experienced an unexpected shutdown because the battery was unable to deliver the necessary peak power. Performance management has been applied to help prevent this from happening again. Disable…
This message suggests that your iPhone has experienced an unexpected shutdown due to the battery and iOS is managing performance aka slowing your iPhone down in order to keep it running without unexpected shutdowns. This is not ideal and you will find your device to be slower than usual. Getting its battery replaced can fix the slow performance issue and prevent unexpected shutdowns at the same time.
Why you should always get iPhone's battery replaced from Apple Or Authorized Service Providers
If you are looking for peace of mind, then it is a good idea to get your iPhone battery replacement from Apple or one of its Authorized Service Providers. Sure getting an iPhone's battery replaced from a third-party repair shop can be cheaper but it also comes with strings attached.
As iFixit found out Apple does not give Battery Health status for aftermarket batteries. Instead of seeing the battery health stats you will get "Unable to verify this iPhone has a genuine Apple Battery" message. If you care about getting accurate battery health stats for your iPhone, then official repair is the way to go. Apple is also notorious for punishing users who get unauthorized repairs on their devices. In some cases the devices are not able to offer all features or even stop working at all.