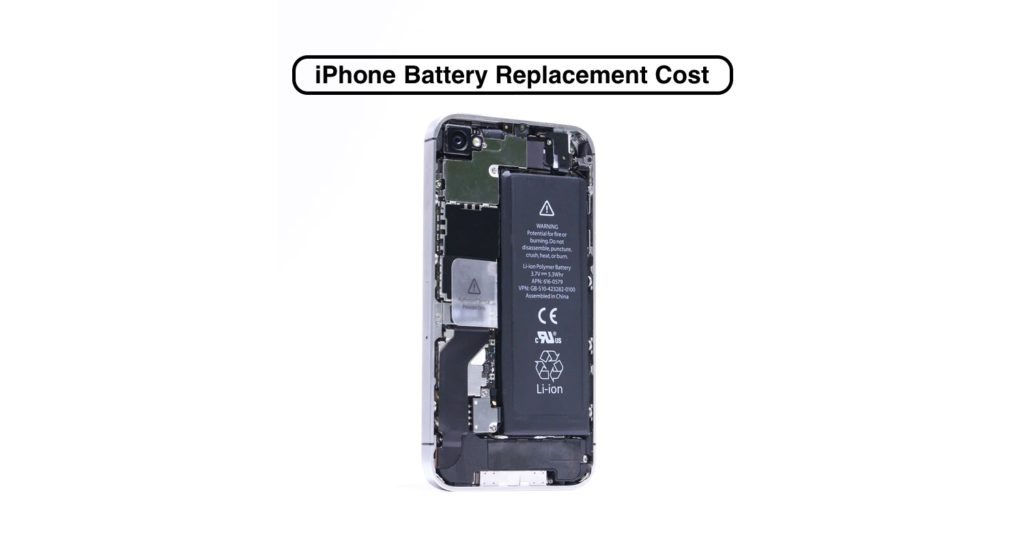 Are you experiencing battery issues with your iPhone and want to know how much it costs to replace iPhone's battery in 2023? Don't worry as we have got you covered.
iPhone's battery degrades over time, and after a while you find yourself in a situation where it is no longer viable to keep using the device without having its battery replaced first.
The first thing that comes to everyone's mind when thinking about iPhone battery replacement is how much does it cost to do it.
iPhone battery replacement pricing differs from country to country, and your individual circumstances could significantly change how much you end up paying for battery replacement. For example, you might be eligible for free battery replacement if it is under 1-year warranty or AppleCare+.
iPhone battery replacement costs (Updated 2023 prices)
Here are the iPhone battery replacement costs for each iPhone model. These costs apply to replacements done by Apple. Prices may differ if you are getting the replacement done from Apple Authorized Service Providers.
| | | |
| --- | --- | --- |
| Model | Cost if the device is in warranty or has AppleCare+ | Cost without warranty and no AppleCare+ |
| iPhone 14 Pro Max, iPhone 14 Pro, iPhone 14 and iPhone 14 Plus | Free | $99 |
| iPhone 13 Pro Max, iPhone 13 Pro, iPhone 13 and iPhone 13 mini | Free | $89 |
| iPhone 12 Pro Max, iPhone 12 Pro, iPhone 12 and iPhone 12 mini | Free | $89 |
| iPhone 11 Pro Max, iPhone 11 Pro and iPhone 11 | Free | $89 |
| iPhone XS Max, iPhone XS and iPhone XR | Free | $89 |
| iPhone X | Free | $89 |
| iPhone 8 Plus and iPhone 8 | Free | $69 |
| iPhone 7 Plus and iPhone 7 | Free | $69 |
| iPhone SE 3, iPhone SE 2 and iPhone SE | Free | $69 |
| iPhone 6s Plus and iPhone 6s | Free | $69 |
| All other models | Free | $69 |
If getting iPhone battery replaced by Apple or its authorized service providers isn't an option, then you can also order DIY Battery Replacement kits from iFixIt. If you are daring enough the DIY kits let you replace the iPhone battery at home using specialized tools. The kits are available for iPhone 11 or older.
When should you get iPhone battery replaced?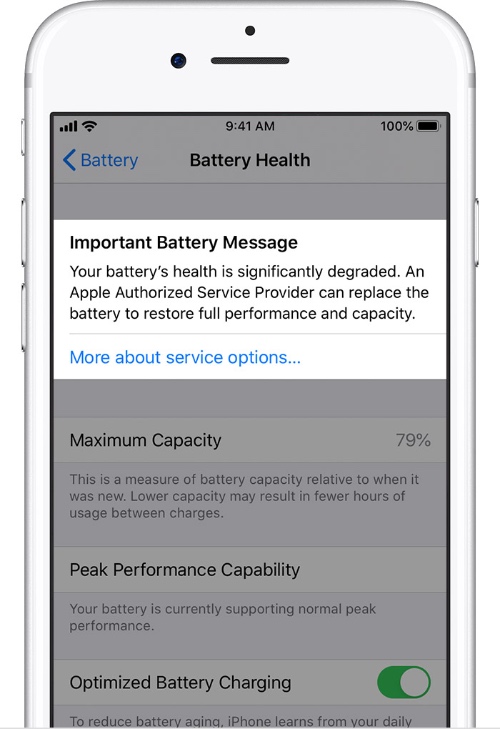 Before heading to the Apple Store for battery replacement you should first check the battery health of your device by going to the Battery Health section found under Settings -> Battery -> Battery Health.
On Battery Health page you will find the current Maximum Capacity of your iPhone's battery. If the battery health is below 80% and the device is displaying the message that reads:
Your battery's health is significantly degraded. An Apple Authorized Service Provider can replace the battery to restore full performance and capacity. More about service options…
Then it is time to get the battery replaced. You can choose to keep using the same battery however you may experience battery life issues and performance issues with your device. Replacing the iPhone's battery will improve your user experience.
Also read: How To Accurately Check iPhone's Battery Charge Cycles Before Buying Used
Disclosure: iOSHacker may receive a commission if you purchase products through our affiliate links. For more visit our privacy policy page.