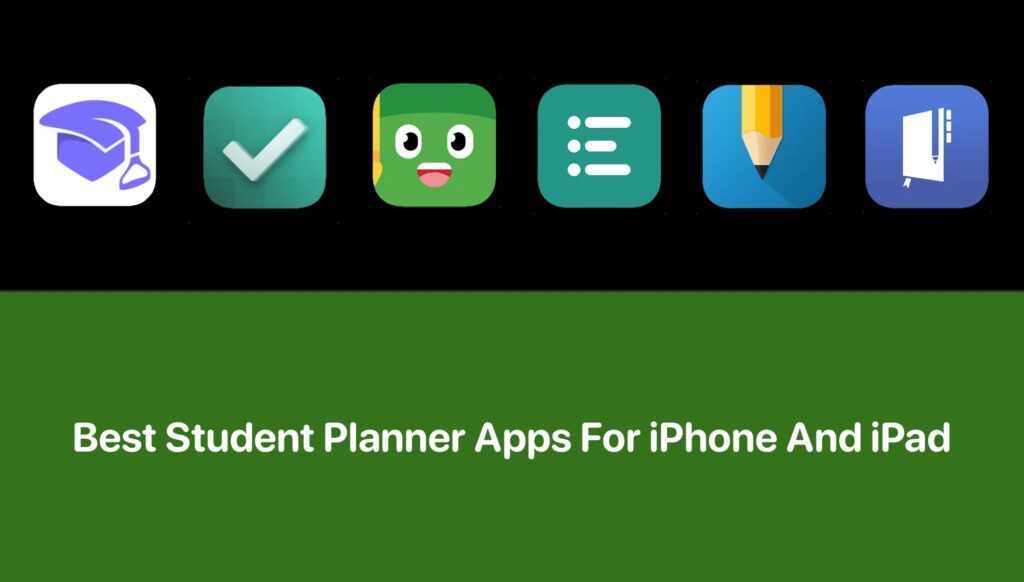 Want to keep track of your tasks at home, work, or school using your iPad or iPhone? In this article, we will mention the best student planner apps you should consider downloading.
The more tasks you have to complete, the easier it is to procrastinate. In order to streamline them, you might want to use a task planner and organizer. Once the tasks are prioritized, you can complete as many as possible.
The iPhone and iPad are perfect devices for organizing tasks and planning. However, searching for the right app can be difficult.
Here are the best study planner apps to reduce your workload.
Best Student Management Apps
If you are looking for a planner app, choose one that offers features relevant to your schedule and life. It should serve a specific purpose. Moreover, it should not be viewed as a one-size-fits-all productivity tool.
Here are some of the best apps for grad students to maximize productivity.
1. myHomework Student Planner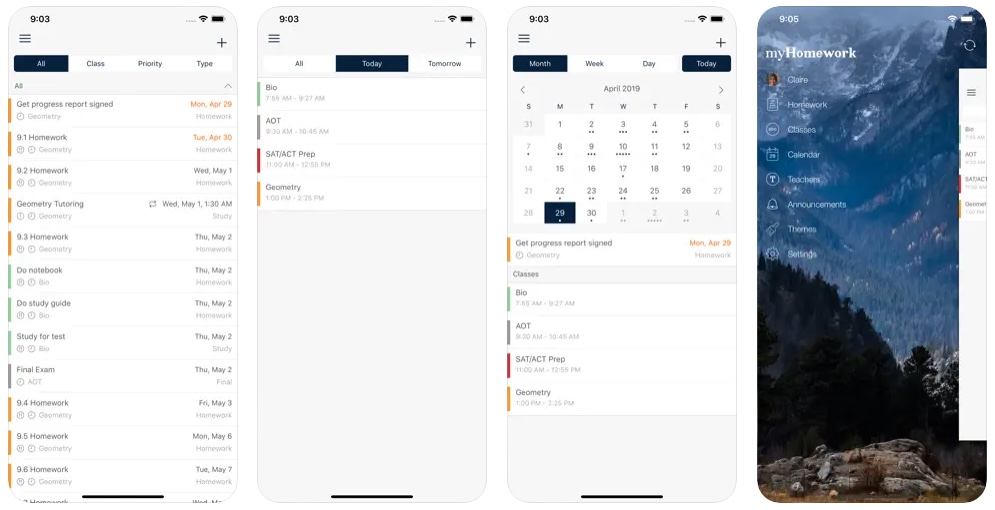 Looking for a smarter way to manage your student life, school schedule, or academic agenda?
There is nothing better than myHomework's smart interface and simple design that makes it easy for anyone to use. The simple interface and design make this app an excellent choice for students in high school, college, or middle school.
The best part is no network connectivity is required for the app to function as a planner.
High school students with block class schedules will find this homework helper easy to use since it includes additional features.
Students love the myHomework student agenda because it reduces anxiety and helps them focus. Organizing school work with myHomework makes it easier than ever before to stay on top of assignments.
Download myHomework Student Planner from the App Store now
2. Power Planner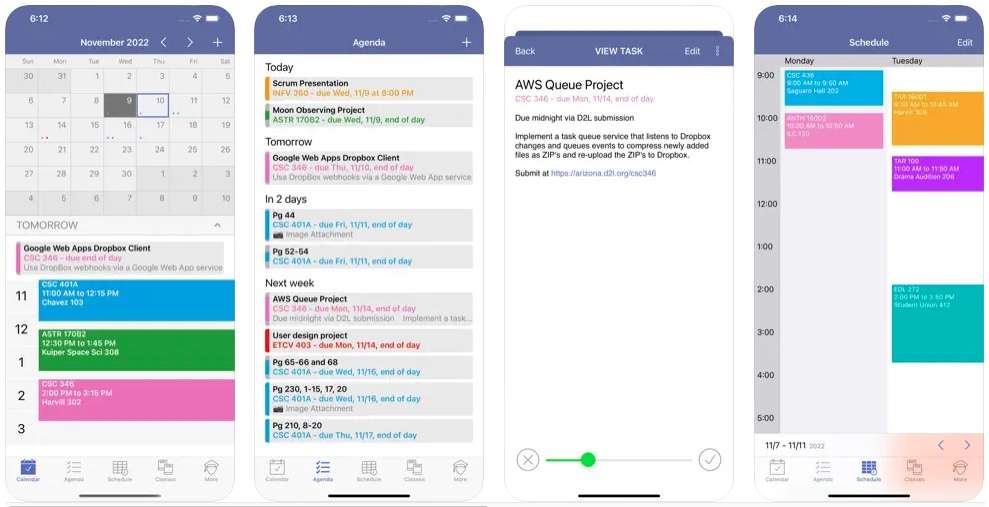 With Power Planner, you can sync your homework, calculate grades, create automatic reminders, and more! It also allows you to keep track of homework assignments and schedules anytime, anywhere.
Power Planner facilitates managing semesters, organizing classes and their schedules and rooms, adding assignments and exams, and receiving automatic homework reminders.
The grade and GPA calculator also allows you to find out exactly what your grade point average (GPA) is across multiple semesters.
When you upgrade to the paid version (one-time purchase), you can add more than five grades per class, use multiple semesters, and more. You can purchase Power Planner through in-app purchases, and once you buy it, you get access to it everywhere. Despite this, the free version still works perfectly.
Download Power Planner from the App Store now
3. Egenda – Homework Manager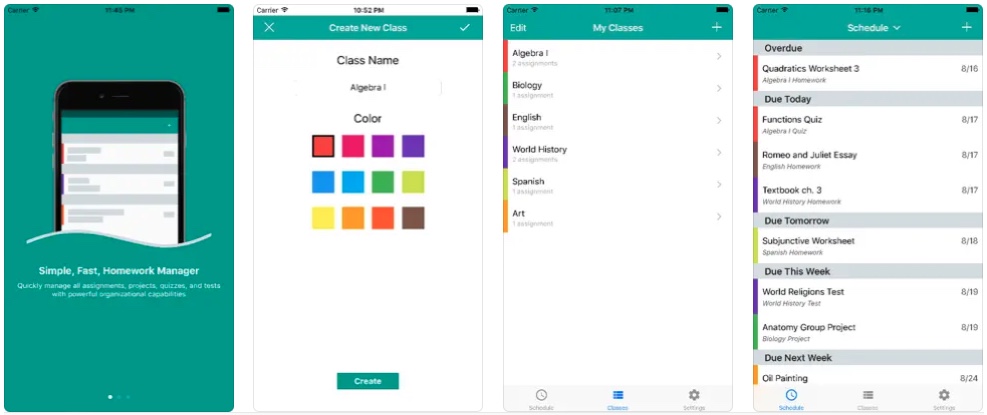 Egenda offers comprehensive homework management in a beautifully designed cross-platform app. It is easy to add multiple types of assignments and manage your daily assignments with this app.
Using Egenda, you can keep track of all your daily activities, such as projects, homework, competitions, quizzes, etc. A simple color-coded schedule helps you organize your tasks and understand your schedule.
To set up a semester schedule, you simply need to create the subjects and add assignments and deadlines. With this homework planner, you will receive notifications about upcoming assignments and deadlines.
Download Egenda – Homework Manager from the App Store now
4. B4Grad: Homework Planner App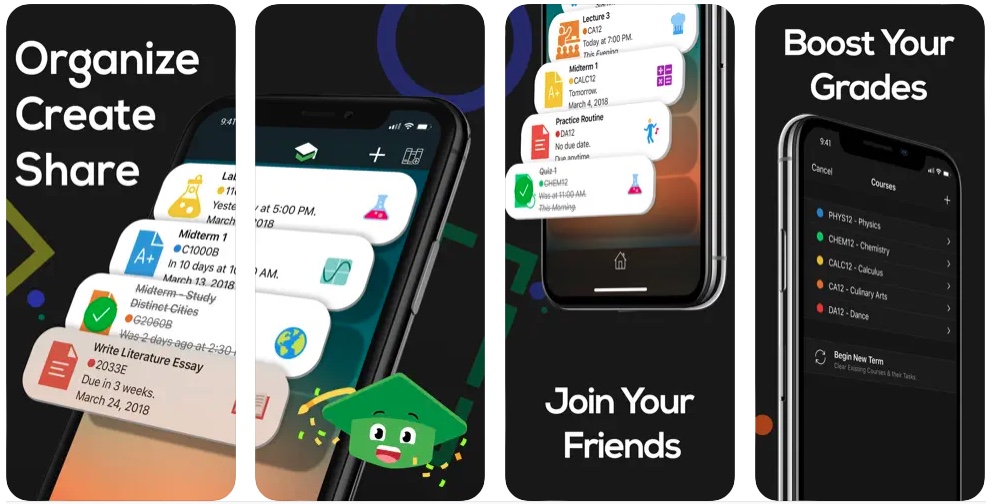 Put an end to procrastination with B4Grad! You can organize your homework, create study materials, and share them with your friends with this best homework app.
With smart task presentation, you always know what to focus on at any given moment. Using interactive gestures such as swiping to complete or remove tasks will make your homework more enjoyable. You can organize everything from assignments to lectures to instructors – everything is at your fingertips!
Designed to help you succeed, this premium class planner helps you stay on top of your work and classes. All in all, the app is suitable for students of all ages ranging from middle schoolers to Ph.D. students.
Download B4Grad: Homework Planner App from the App Store now
5. Shovel – Study Planner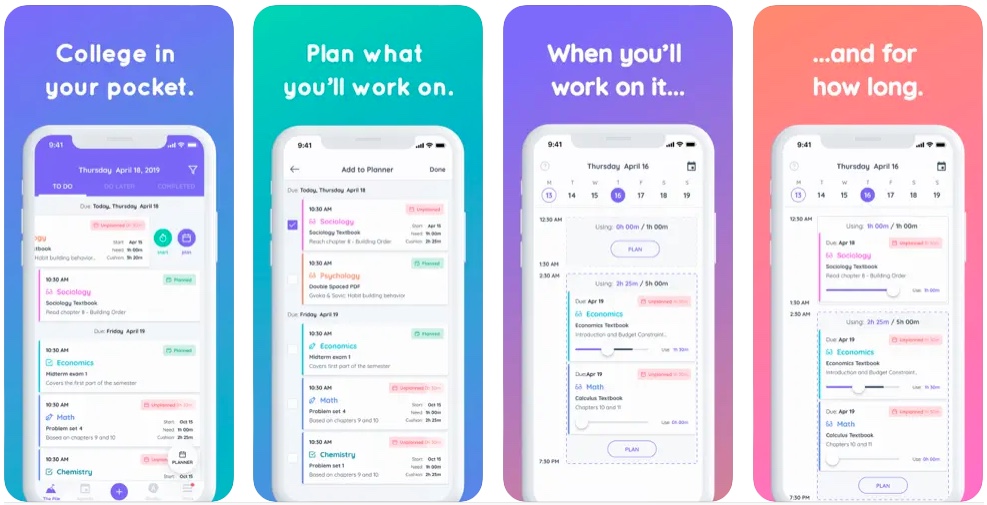 The Shovel is an innovative and unique study planner that helps you create a stable foundation in life. The only study planner that shows you if you are on track to complete all tasks on time. During your entire semester, the app calculates this continuously for every task. In addition, it lets you know if you cannot so that you can adjust your schedule in advance.
Prepare an exact plan for WHAT you will work on when you will work on it, and how long you will work on it.
The scheduling system allows you to block out the time when you are busy, as well as 'Me-Time' for fun and personal activities, and then see how the changes affect your study schedule in the future.
Additionally, the app features detailed task management. It allows you to track your progress on every task, estimate your study hours during exams, and move tasks to do later or be completed.
Download Shovel – Study Planner from the App Store now
6. Sigma Planner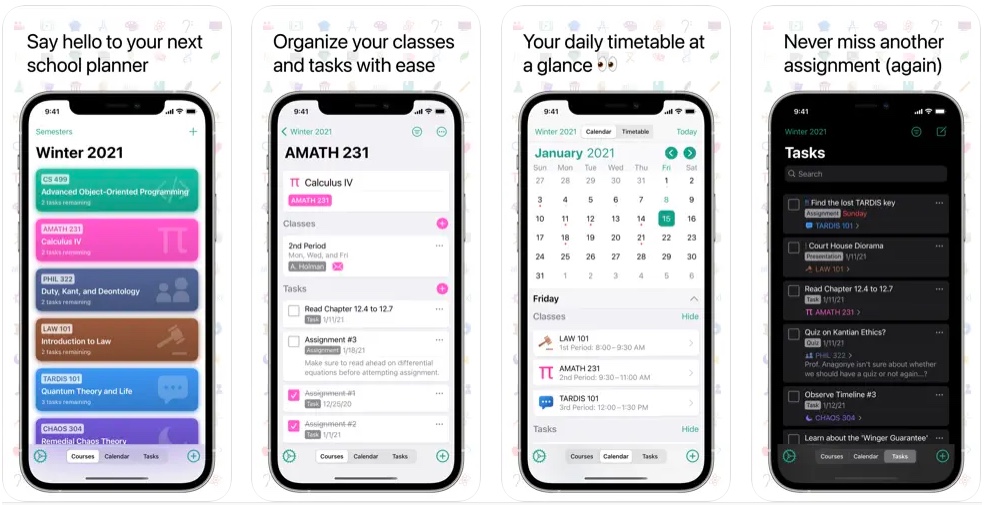 The Sigma Planner app is the perfect companion for academics, allowing you to keep track of your classes and work easily. With its many helpful features and beautiful design, it is easy to use, customizable, and adaptive to all devices. With Sigma Planner, you will no longer need to carry around a school planner; all your school information is accessible on your iPhone, iPad, and Mac.
Sigma Planner includes a wide variety of features that help you keep track of your academic life. When you move on to the next semester, you would not need to clear or clutter your timetable. Using Sigma Planner, you can organize your courses by semester, so you will be able to retain all of your past assignments and classes without deleting them.
Any planner is built around tasks. Sigma Planner allows you to create tasks for a course, on a specific date, with a specific task type, priority, and more. Search and filter features make it easy to find tasks. You'll never lose one with integrated search and filter features.
With Sigma Planner, you can easily handle multiple schedule types worldwide. There are several schedule options available through the app, such as time-based, period-based, and block schedules, as well as biweekly schedules and late starts or early ends for specific classes. Additionally, you can receive notifications before your classes begin by enabling class notifications.
In addition, Sigma Planner offers three types of widgets for quick access to your planner data. The Notification Center allows you to view your upcoming classes and tasks, focus on a specific course, or view your current week's timetable right from the Notification Center. There are also customization options for each widget so that you can display just the information you want.
Download Sigma Planner from the App Store now
As a Final Note
That's the list of the best apps for college students.
Remember, the key to your success as a student is staying organized. Keep up with your classes, assignments, and exams with a handy planner that includes everything you will need.
Which of these student planner apps do you already use or would you recommend? Let us know in the comments section.