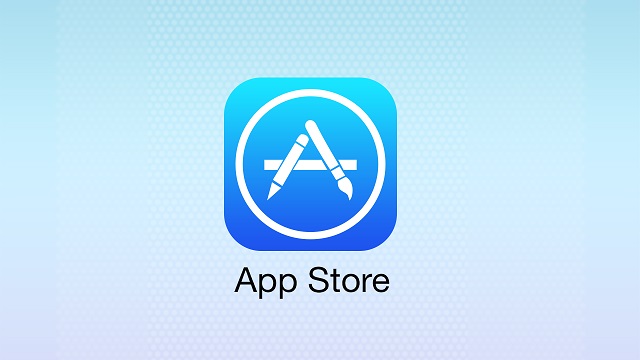 This tutorial shows you how you can manually update apps in iOS 13 or iPadOS 13. You will also see how to check the change log of apps that have recently been updated or have pending updates.
Now that you have updated your devices to iOS 13 and iPadOS 13 you would have noticed the changes these updates bring to the App Store application. One very noticeable change is the removal of 'Updates' tab from the bottom bar. The Updates button has been on the App Store since the early days of iOS and its removal will be felt by almost every user out there.
With the removal of Updates button you might be wondering how you are supposed to Update Apps in iOS 13 and iPadOS 13. If that is what is on your mind, then we are here to help.
How To Update Apps In iOS 13
In this tutorial you will learn how to manually update apps in iOS 13 or iPadOS 13 and see change logs for updated applications.
First of all open the App Store application.
Once you're inside the app, tap on your profile picture from top right corner of the screen.
Scroll down on the Account page.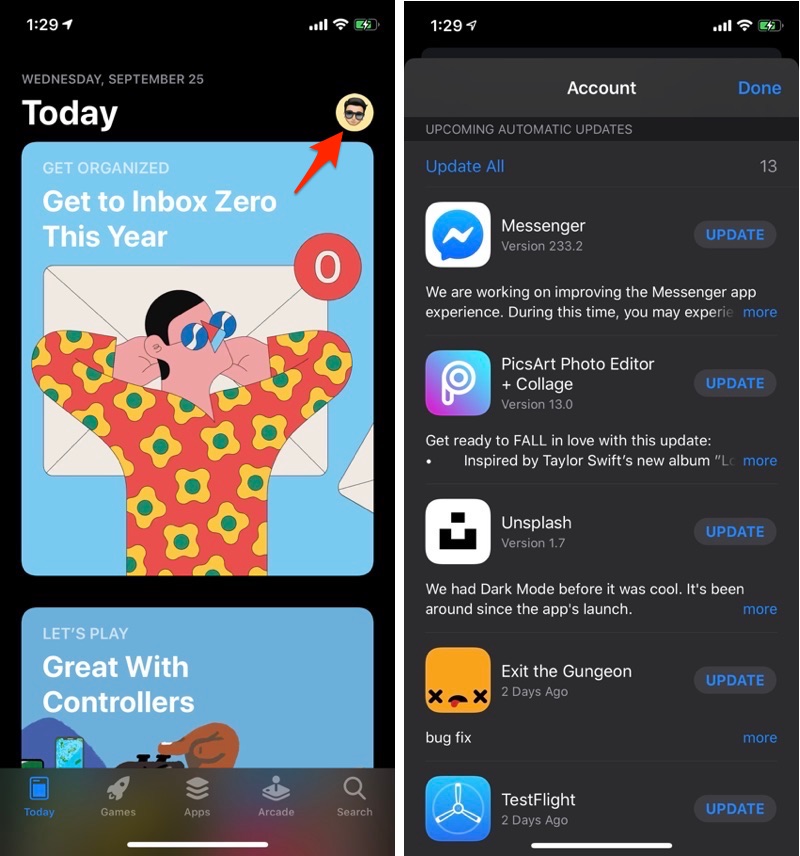 Here you will find a list of iPhone or iPad apps that have updates available or have recently been updated. Another cool feature of this list allows iOS 13 users to delete apps from the Updates screen.
We are glad Apple has kept the Updates list around and allows users to still have the option to update apps manually. Updates list is also important for those who like to read the change logs of their favourite applications.
How To Enable Automatic App Updates In iOS 13
You can enable automatic app updates in iOS 13 or iPadOS 13 by following the simple steps below.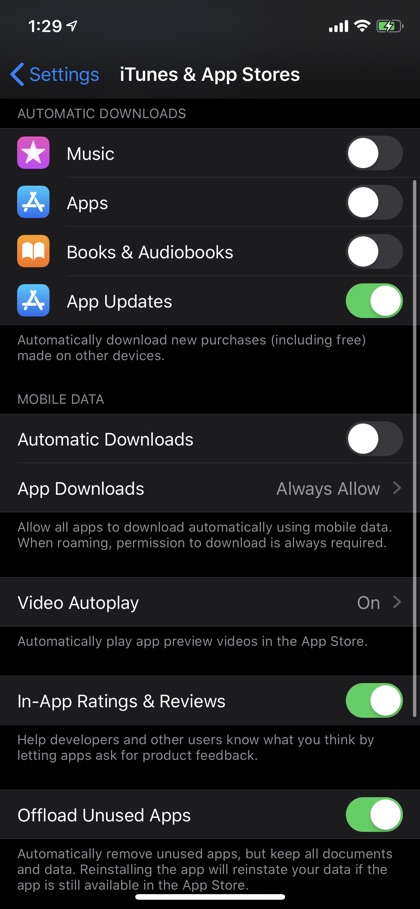 Open Settings and go to iTunes & App Store.
Under Automatic Downloads look for the 'App Updates' toggle and enable it.
Apple has changed the way you access the Updates list and has made it less visible. Perhaps Apple thinks users don't care about App Updates and most of them have set them to update automatically.
What do you think about these changes? Let us know in the comments section below.