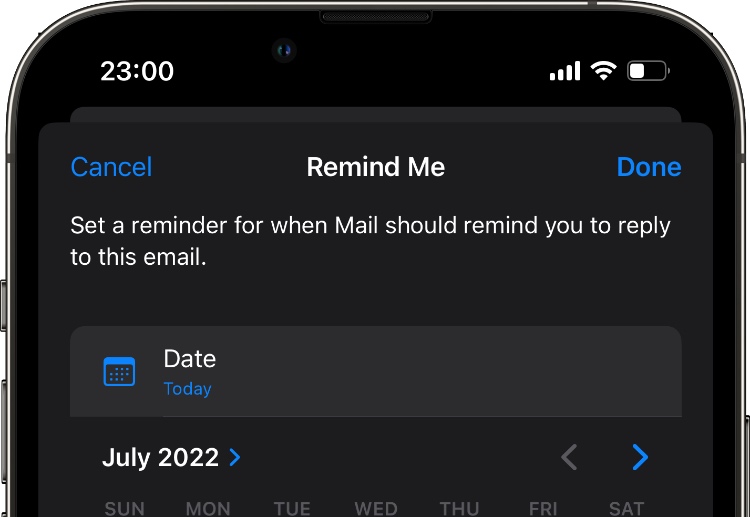 Mail app on iPhones and iPads running iOS 16 or later has a Remind Me feature, which makes it possible for users to make an email they have already read resurfaced on their device.
Users can essentially get a reminder about an email whenever they think is the convenient and appropriate time to reply to an email.
Oftentimes you read an email on your iPhone and decide to reply at a later time. However more often than not you end up forgetting about that email altogether.
Remind Me feature helps you with that, as it will resurface the email of your choice on top at your specified date and time.
How To Use Mail App's Remind Me Feature
Using the Remind Me feature of the Mail app is very simple. It works on any iPhone running iOS 16 or later and any iPad running iPadOS 16 or later.
Here's how you can start using Remind Me on Mail app.
Step 1. Access the email list page.
Step 2. Swipe right on the email message that you want to set the reminder for and tap on 'Later' button.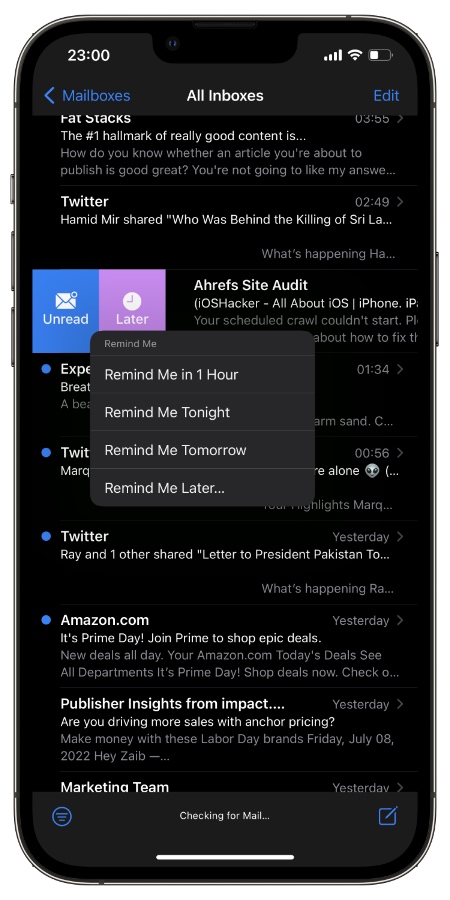 Step 3. From the popup menu choose from Remind Me in 1 Hour, Tonight or Tomorrow.
Note: You can also specify date and time of your choice by tapping on 'Remind Me Later…' option. When you choose this option choose the date and turn on the toggle for time in order to specify reminder time.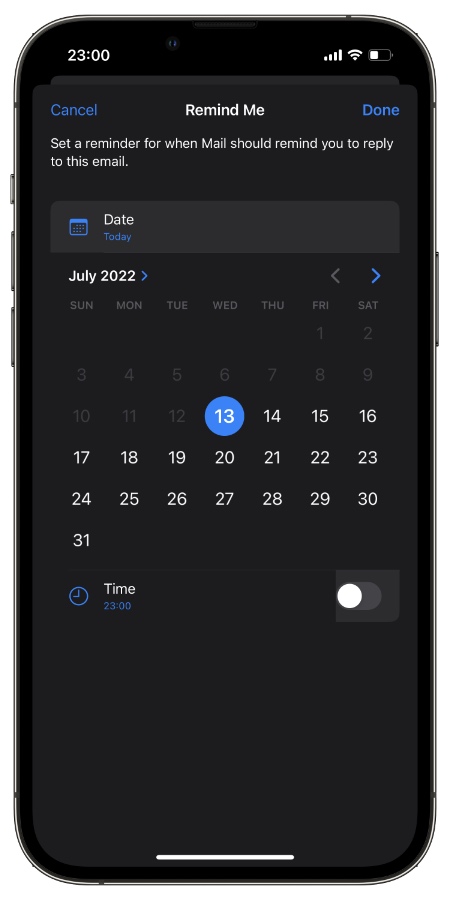 Frequently Asked Questions
Question: Can I use Mail app Remind Me feature on email threads I have already replied to?
Answer: Yes, you can use Remind Me feature on all email threads, including those that you have previously replied to.
Question: How will I be reminded about an email I have activated Remind Me for?
Answer: You will be sent a notification at the time of your choosing for emails that you have activated Remind Me for.
Question: Can I remove Remind Me reminder for an email?
Answer: Yes you can remove Remind Me reminder for an email you had previously set reminder for. You can do this by swiping on the email and tapping on 'Later' option. Then from the next page tap on Remove Reminder.
That's it. Now Mail app will automatically remind you about your chosen email.