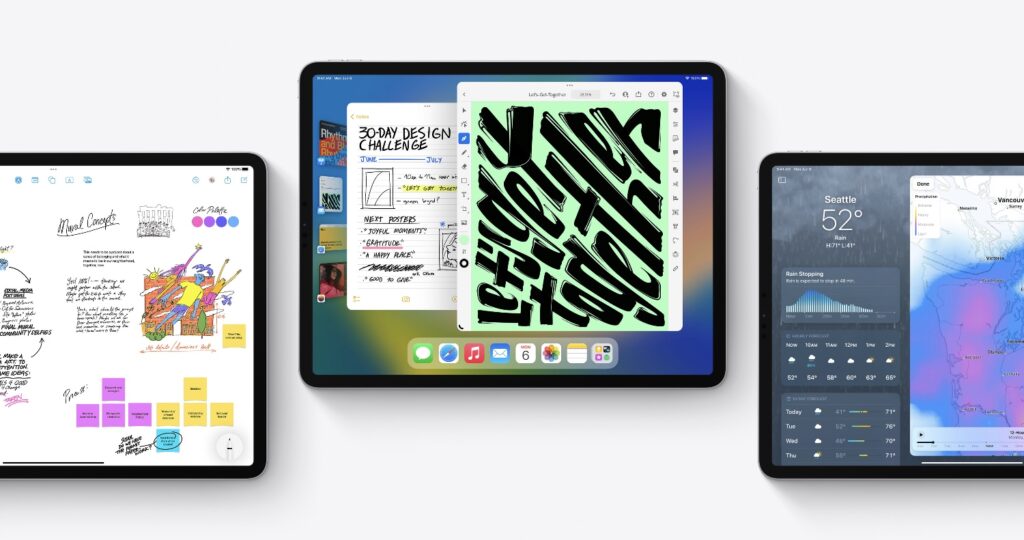 When Apple announced Stage Manager feature for iPads at WWDC 2022 it said the feature will only be available on M1 chip powered iPads, which included recent models of iPad Pro and iPad Air 5th generation.
Now the company has released iPadOS 16.1 beta 4, and as reported by Engadget the Stage Manager feature has been made available on non-M1 powered iPads. This includes iPad Pro 3rd generation from 2018 and iPad Pro 4th generation from 2020.
Apple says the ability to connect iPad with Stage Manager to external display will still be limited to M1 iPads while the older non-M1 iPad users will only be able to use Stage Manager on iPad's own screen.
Interestingly external display support for Stage Manager is also being removed in iPadOS 16.1 beta 4 and it will be added back in a software update coming later this year.
We introduced Stage Manager as a whole new way to multitask with overlapping, resizable windows on both the iPad display and a separate external display, with the ability to run up to eight live apps on screen at once. Delivering this multi-display support is only possible with the full power of M1-based iPads. Customers with iPad Pro 3rd and 4th generation have expressed strong interest in being able to experience Stage Manager on their iPads. In response, our teams have worked hard to find a way to deliver a single-screen version for these systems, with support for up to four live apps on the iPad screen at once.

External display support for Stage Manager on M1 iPads will be available in a software update later this year.

– Apple via Engadget
Here are the iPad models that will now support Stage Manager.
12.9-inch iPad Pro 5th Generation
11-inch iPad Pro 5th Generation
12.9-inch iPad Pro 4th Generation
11-inch iPad Pro 4th Generation
12.9-inch iPad Pro 3rd Generation
11-inch iPad Pro 3rd Generation
iPad Air 5th Generation