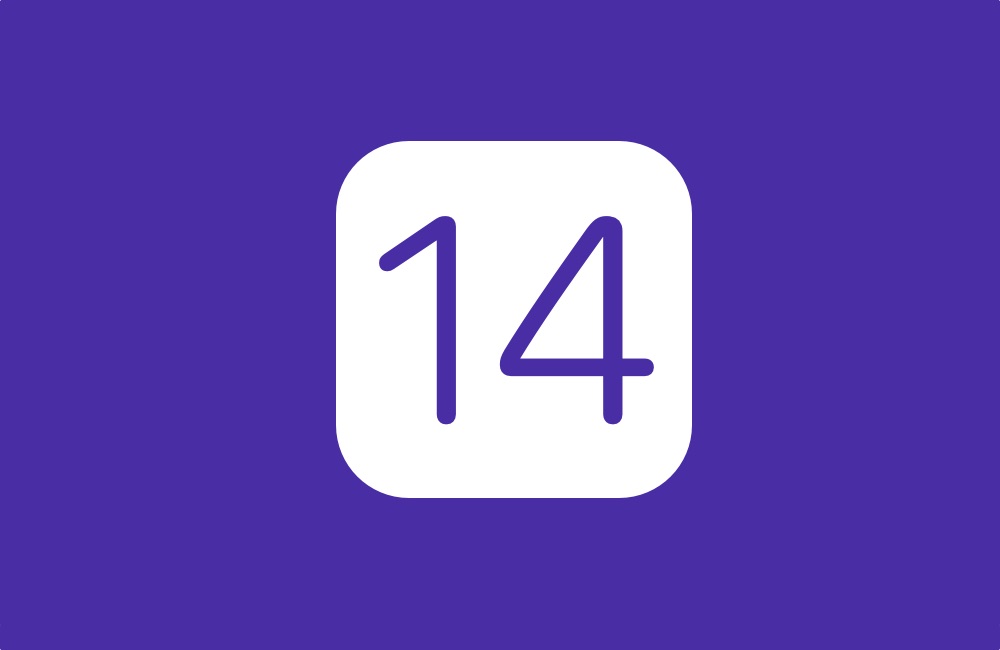 Apple is going to release iOS 14 and iPadOS 14 Developer Betas for all supported models of iPhone and iPad. This beta release gives developers and Apple enthusiasts a chance to experience the upcoming software release and play a part in beta testing process.
If you're interested in installing iOS 14 developer beta or iPadOS 14 developer beta on your device, then it is a good idea to prepare your device for the installation process in advance.
In this guide you will find helpful instructions on how your can prepare your iPhone or iPad for iOS 14 beta's release. By performing these steps you can make the process of beta installation as seamless and enjoyable as possible.
Later in the article you will get instructions on how to install iOS 14 developer beta on your device. These steps will guide you on how to get iOS 14 beta with or without configuration profile.
Which devices will run iOS 14 and iPadOS 14 beta?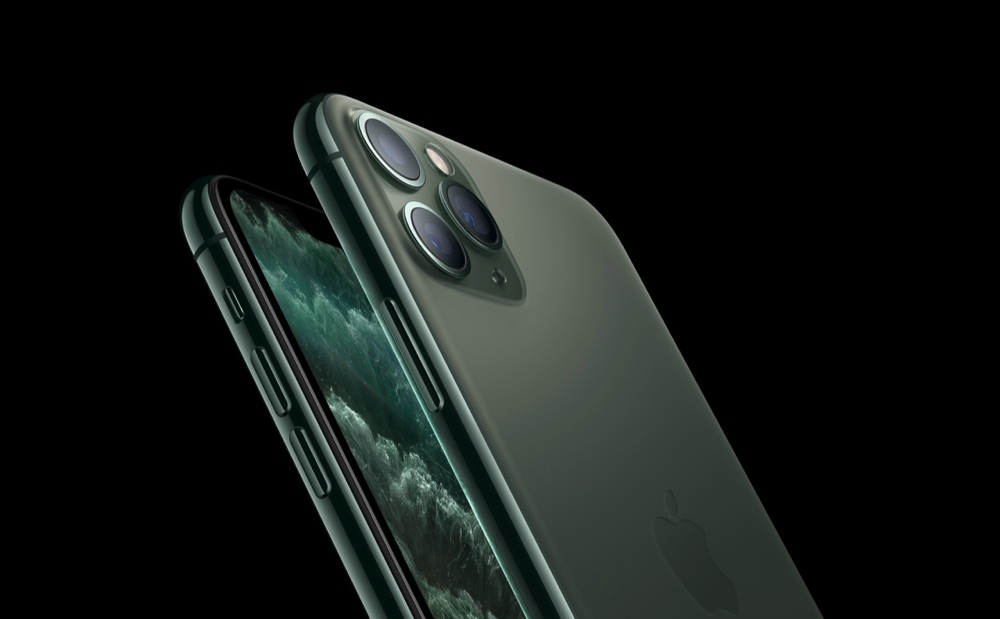 Every year Apple drops some devices from the iOS 14 compatibility list. This year may not be different, however there are rumors that suggest Apple still has plans for support iPhone 6s and original iPhone SE, however we have our doubts.
Update: Apple has published the iOS 14 compatibility list. All devices that ran iOS 13 will also run iOS 14.
iPhone 11 Pro Max
iPhone 11 Pro
iPhone 11
iPhone SE 2020
iPhone XS Max
iPhone XS
iPhone XR
iPhone X
iPhone 8 and 8 Plus
iPhone 7 and 7 Plus
iPhone 6s and 6s Plus
iPhone SE
iPad Pro 12.9-inch (all generations)
iPad Pro 11-inch first and second generation
iPad Pro 10.5-inch
iPad Pro 9.7-inch
iPad (5th and 6th Generation)
iPad Air (2nd and 3rd Generation)
iPad mini 5
iPad mini 4
iPod touch 7th Generation
How To Prepare for iOS 14 beta release
Here are 3 important steps that you need to follow before you can download iOS 14 beta on your device.
Step 1: Create a fresh backup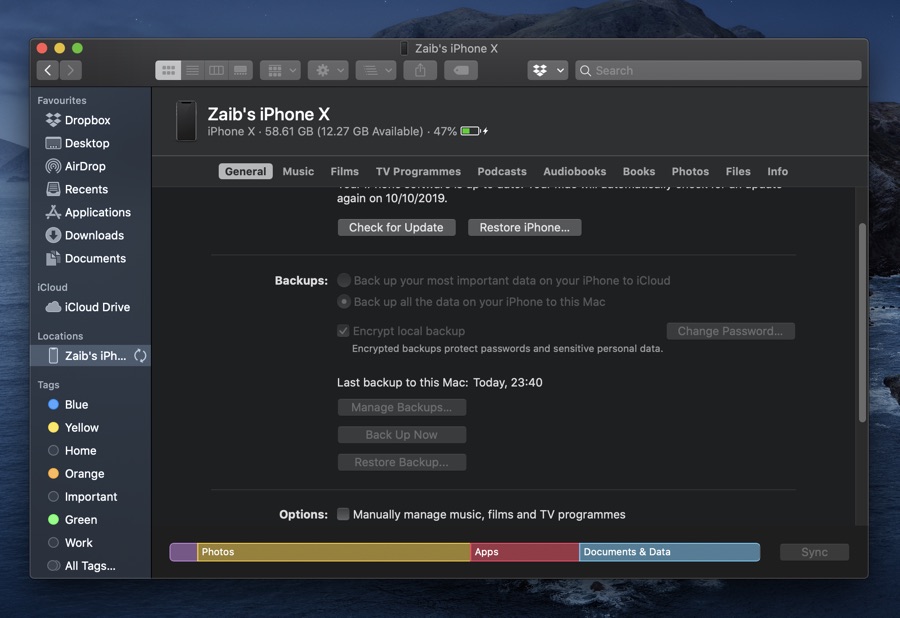 The first thing that you need to make sure is your iOS device is fully backed up with the most recent data. You can use iTunes/Finder or iCloud backup methods to create an up to date backup of your device. Creating a backup will enable you to restore iCloud backup or iTunes backup to your device in case anything goes wrong during the OTA installation of developer beta.
A backup will also help you in case you want to quit the developer beta and want to return to the most recent version of iOS 13 or iPadOS 13.
In order to create an iTunes or Finder backup connect your iPhone or iPad to your computer using a USB cable and launch iTunes/Finder. Then access the Summary screen of your device and click on Back Up Now button.
If you want to use iCloud backup with your device then head over to Settings -> Your Name -> iCloud -> iCloud Backup -> and enable the toggle. Then connect your device to a Wi-Fi network and tap on Back Up Now option.
Step 2: Get your (or your friend's) developer account ready
Apple's initial release will focus on developers only and the iOS 14 beta will only be available to those who have a developer account. If you don't have a developer account yourself, then you will need to ask a friend to share an iOS 14 Beta Configuration Profile with you. If you have access to an Apple Developer account, then you can head over to developer.apple.com and log in with your Apple ID. From there you will be able to download the iOS 14 or iPadOS 14 Developer Beta Configuration Profile.
For non-developers and those who will be running iOS 14 beta on their daily driver devices, we recommend waiting for Apple's Public Beta Program. Public beta is free for everyone and offers relatively more stable versions of beta software compared to developer betas. You can register for Apple's Public Beta Program for free. iOS 14's public beta will be released 1 or 2 weeks after the release of developer beta.
Step 3: Now Its Time To Wait For iOS 14's Release
Once you have performed all the steps outlined above the third and final step is to wait for the beta's release. Apple will be hosting the WWDC 20 keynote at 10AM PDT and it will be streamed live on its website and YouTube channel. Once the keynote is over only then the company will release iOS 14, iPadOS 14 and other operating systems to developers for testing.
Meanwhile you should download WWDC 2020 wallpapers from here.
How To Install iOS 14 Beta or iPadOS 14 Beta
Here are instructions on how to install iOS 14 beta. You will find steps for both installing iOS 14 with configuration profile and installing iOS 14 without configuration profile. The second guide will be useful in case Apple delays the release of a configuration profile and releases iOS 14 IPSW instead, like it did last year with iOS 13 beta.
Installing iOS 14 beta with configuration profile
Once iOS 14 beta is released installing it is quite easy. You can install iOS 14 beta or iPadOS 14 beta by following these steps.
Download the iOS 14 Beta Configuration Profile to your device. You can do this by opening developer.apple.com right on your device or transferring the file to your iPhone using email, AirDrop etc. You can also download the iOS 14 beta configuration profile from here
From the popup choose iPhone or iPad and then tap on Install.
Enter your device's passcode.
After the Configuration Profile has been installed go to Settings -> General -> Software Update and tap on Download and Install.
Tap on Update Now and Enter your device's passcode.
Installing iOS 14 beta using IPSW method
In case you want to use an iOS 14 beta IPSW file to install iOS 14 or iPadOS 14 beta to your iPhone, iPad or iPod touch. Steps to this are given below.
Important: If you don't have latest Xcode beta or macOS 10.16 beta (will be released tomorrow) then download MobileDevice.PKG on your Mac from here and install it. Then Reboot your Mac.
Then follow these steps on How to get iOS 14 beta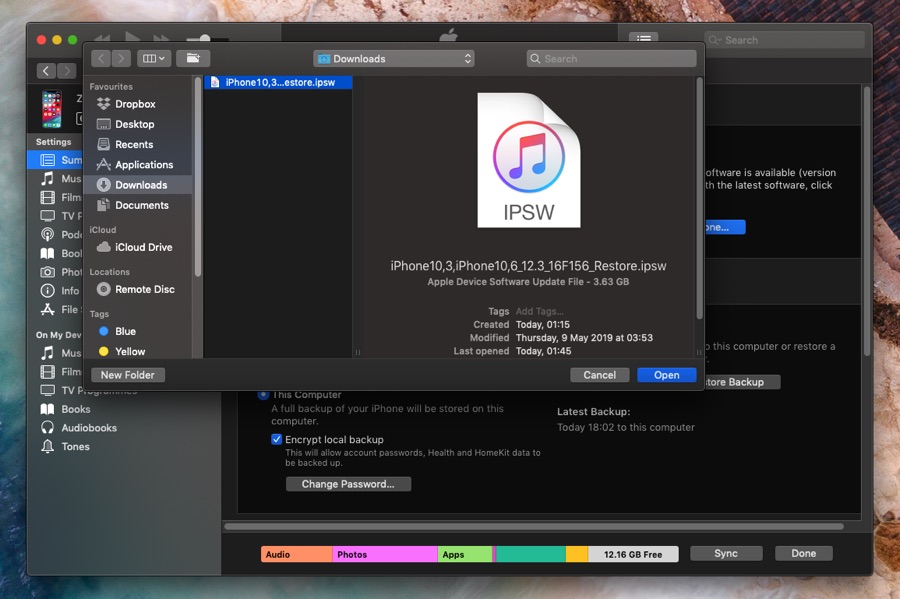 Download the iOS 14 IPSW for iPhone, iPad or iPod touch from Apple developer portal.
Connect your device to computer using a USB cable and launch Finder.
Go to iOS Summary page and while holding the 'Option' key click on Restore iPhone button.
After verifying Finder will begin installing iOS 14 beta on your device. Let it complete the process. After restore has completed make sure you restore the most recent iCloud or Finder backup to your device.
There you have it, by following these easy to follow instructions you can prepare your iOS device for iOS 14 developer beta and install iOS 14 beta on your device.
Disclosure: iOSHacker may receive a commission if you purchase products through our affiliate links. For more visit our privacy policy page.