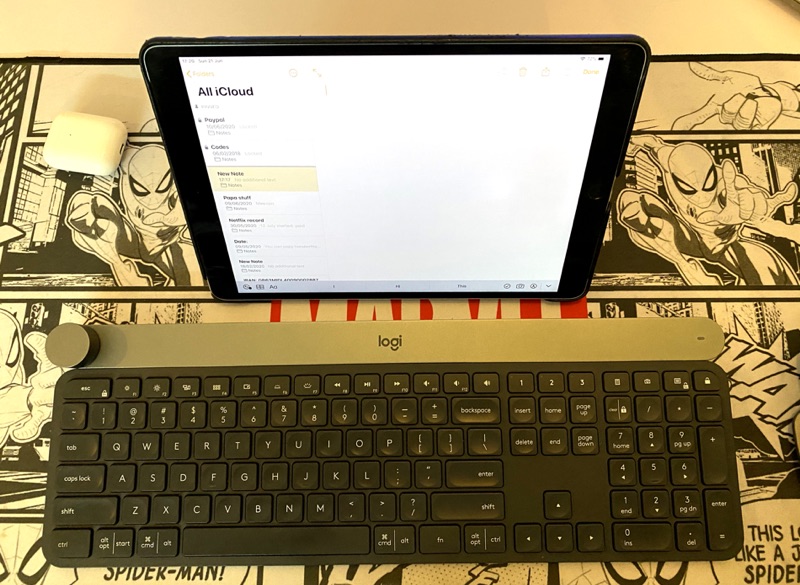 Have you noticed that deleting, selecting and scrolling text on iPad is slower than your Mac or Windows PC? That's due to Key Repeat Interval settings. Read on to learn how to change these settings and improve typing with an external keyboard.
If you use an external keyboard with your iPad, then you might have noticed that the typing experiencing seems noticeably slower on iPadOS compared to Mac or Windows.
This is because the default key repeat settings for key repeat interval and delay until repeat are different on the iPad than Mac or Windows. This difference in pace can make the typing experience frustrating for iPad users, especially if they switch between their computer and iPad on a regular basis.
Deleting text when pressing the backspace key seems much slower, moving around text with arrow keys is sluggish and going up and down on multiple lines of text takes ages.
Good thing is there is an easy way to change key repeat settings on the iPad. From its Accessibility settings iPadOS gives users the option to change the key repeat interval on their device.
When a reduced key repeat interval is selected iPad will let you delete text, select and scroll text at a significantly faster speeds. This saves time and makes text editing and typing a lot more easier.
Also read: Make Deleting, Selecting and Scrolling Text Faster By Changing Key Repeat Settings
How To Increase Text Deleting And Scrolling Speeds On iPad
Follow these steps to change key interval settings on your iPad and make typing faster.
1. On your iPad go to Settings and tap on Accessibility option.
2. From the Accessibility page tap on Keyboards.
3. From the next screen go to Key Repeat.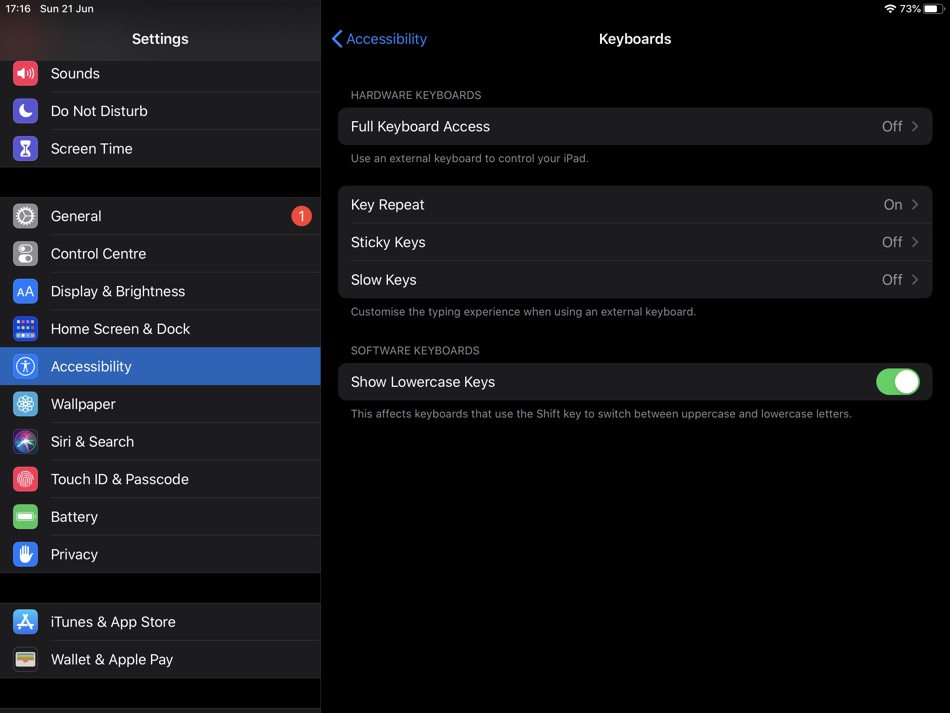 4. First make sure toggle for Key Repeat is enabled.
5. Then reduce the Key Repeat Interval by pressing the '–' button. Reduce it from 0.10 seconds to somewhere around 0.03 seconds.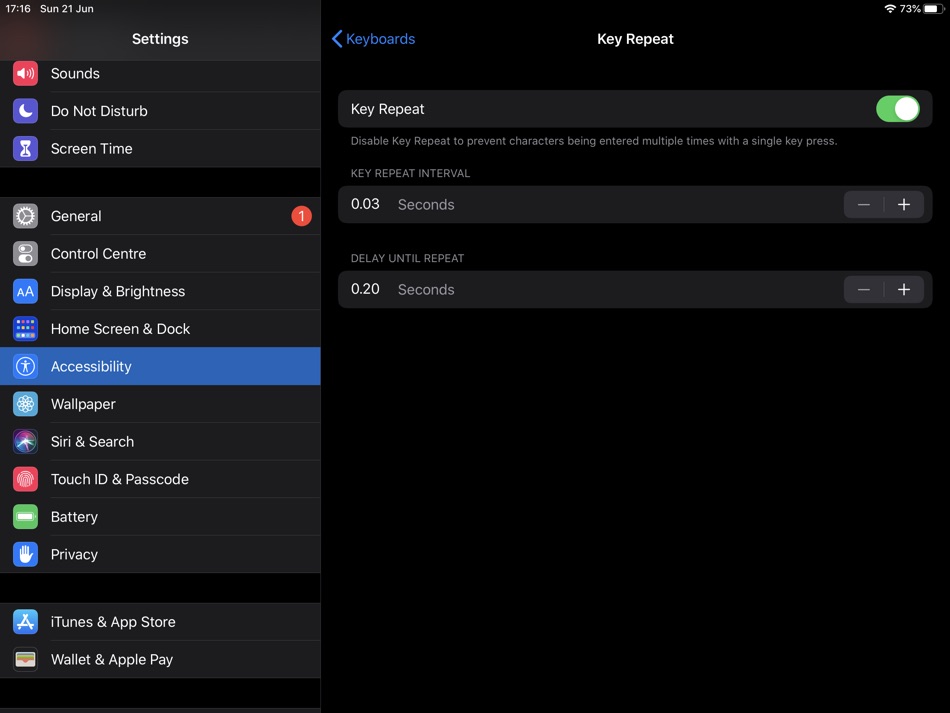 6. You can also change Delay Until Repeat setting from 0.40 settings to 0.20 seconds.
That's it. After changing the Key Repeat Interval setting you will notice that you can erase the text more quickly and moving around the typed text has become faster than before.
This change will be felt on all external keyboards used with iPad including Apple's own Magic Keyboard with trackpad.
After you have made this change typing on an iPad with an external keyboard should feel the same as it does on any Mac or Windows PC. With Apple making iPadOS more capable, more and more people are using iPad as their primary computer.
And making small enhancements like changing iPad's key interval setting can go a long way in making transition from Mac to iPad more easy.
Disclosure: iOSHacker may receive a commission if you purchase products through our affiliate links. For more visit our privacy policy page.