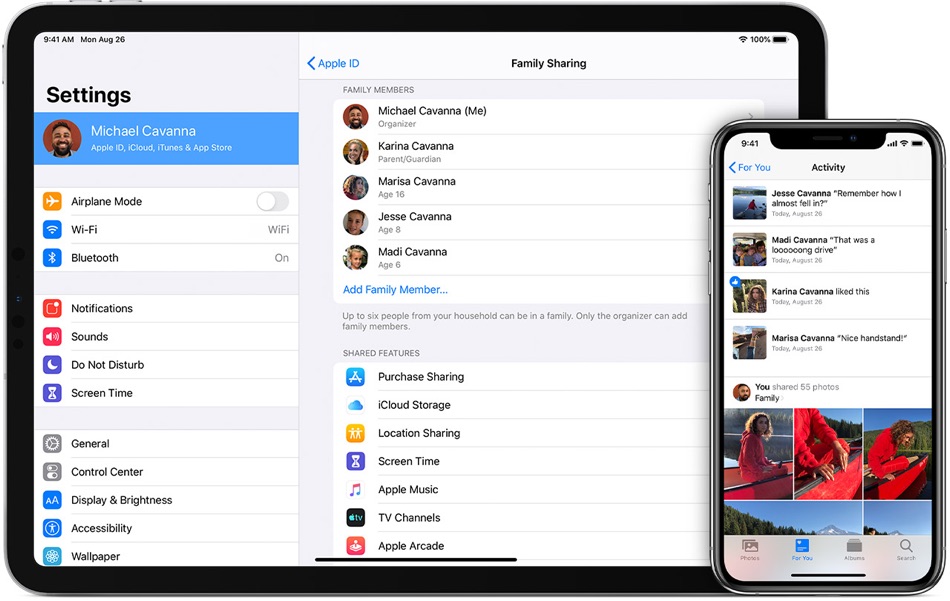 Having a Family Sharing group means that you can invite others in a group on your iPhone or iPad. Users can add up to 6 family members to this group, who can then share App Store purchases, Apple subscriptions such as Apple Music family plan, iCloud Sharing plan and more. But in case you see 'Invalid Invitation' error regardless of whether the person accepts your invitation, it will stop you from inviting your friends and family into the group and prevent you from using the Family Sharing feature effectively. Good news? There are a few simple fixes to invalid invitation error occurring in Family Sharing.
For the fixes, keep reading!
Fix Invalid Invitation Error Occurring In Family Sharing
In a normal situation, you can remove any person from the group on Family Sharing. But when you experience the annoying Invalid Invitation error you cannot cancel an invitation. You can fix this problem by cancelling every Family Sharing invitation and then sending the invites again. 
To fix this, follow these steps:
For iPhone, iPad, or iPod touch:
Go to 'Settings' > Your Name'
Go to 'Family Sharing'
Go to 'Your Name' again and then to 'Pending Invitations'
Tap on 'Cancel All Pending Invites'
For Mac:
Go to 'Menu'> System Preferences> Family Sharing
Go to 'Family' on the sidebar and pick the person you sent your invite to
Click on the '-' (minus) button and cancel the invite and remove it from the group.
In case you still see the 'Invalid Invitation' error, try some advanced fixes as follows:
Update your device's operating system:
It is important to ensure that all other members in a Family Sharing group have updated software versions running on their devices. Or you can ask the person to update the software to receive the invitation to the group. 
Try Restarting Your Device:
Usually, restarting your device may fix this or more software errors. Restart your iPhone, iPad or iPod Touch, before inviting the other person. You can also ask the person to restart their device too.
Logging In Again:
In case you still face the 'Invalid Invitation' error consider signing out of your Apple ID and log in again. And yes again ask the person to do the same so that they can receive the invitation. 
For iPhone, iPad, or iPod touch:
Go to 'Settings' > 'Your Name'
Tap 'Sign Out'
For Mac:
Go to Apple Menu
Go to 'System Preferences'> 'Apple ID'
Then, go to 'Overview' and click on 'Sign Out'
Got any questions? Hit the comments below.
For more useful content for your Apple devices, stay tuned to iOSHacker.com.