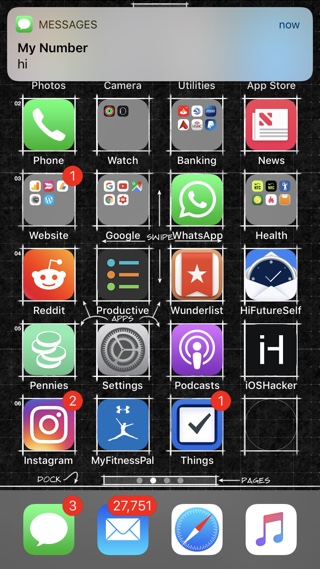 On iOS 10 users had the ability to disable Messages previews from banner alerts. When Show Previews option was disabled, the content of the message was not displayed on the banner alert no matter if it appeared on the lockscreen when the device was locked or homescreen when it was unlocked.
iOS 11 changes that by giving more control over when to show previews of messages in the hands of of the users. On iOS 11 users get three options under the Show Previews menu instead of just a binary on/off toggle.
When you tap on the Show Previews option, which can be accessed on Settings > Notifications > Messages page you see an option menu.
The first option, which is the default is 'Always'. When this is selected banner alerts related to Messages app will display the name of the sender as well as first few lines of the message on the lockscreen and the homescreen. For users who require more privacy than others, iOS 11 offers 'When Unlocked' option.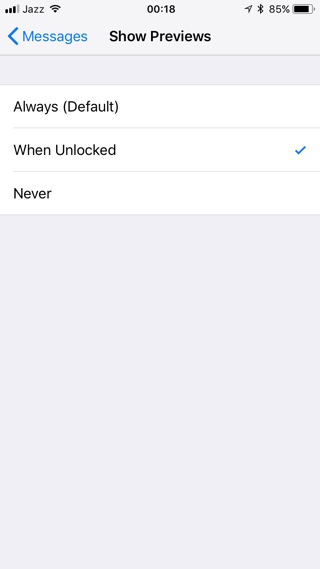 When the 'When Unlocked' option is selected the preview of the message's content will not appear on the lockscreen however it will still appear in normal banners that appear when the device is unlocked and in use. So you will see the previews when using any other app or when you are on the homescreen.
There's another option called 'Never', which is for those who require absolute privacy when it comes to their messages. When Never option is selected iOS will not show the previews at all no matter if the device is locked or unlocked.
So there you go folks, that is how you can customize the way message previews are shown on your iOS device. Which setting are you going to use on your iOS device? Let us know in the comments section below.
Disclosure: iOSHacker may receive a commission if you purchase products through our affiliate links. For more visit our privacy policy page.