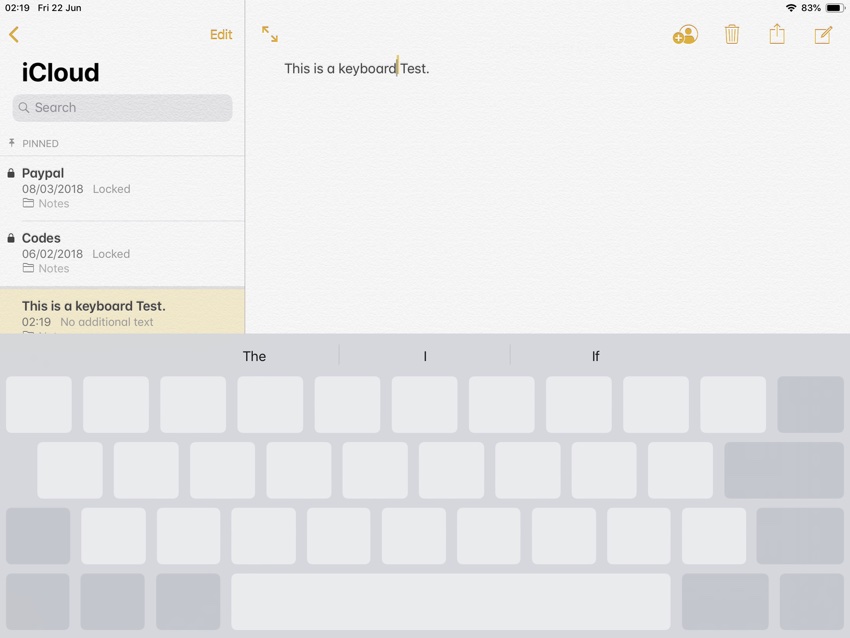 For years iPhones with 3D Touch have offered a very convenient way to move the typing cursor. While on non-3D Touch devices you have to tap and hold on the text area and then move your finger to bring the typing cursor to your desired position, on 3D Touch enabled devices you can force tap on any keyboard key and then use the keyboard area as a trackpad to move the cursor around.
With iOS 12 Apple has finally made this super useful gesture available to all iOS devices. Now users can tap and hold on the space key. When they do so all the keys lose the key markings and the whole keyboard turns into a trackpad. Users can move their finger around to move the typing cursor and once it is at their desired spot, they can lift their finger and start editing again.
You can also select text. In order to do so, all you have to do is tap on the keyboard area with another finger (while holding the first finger in its position), and you will enter the selection mode. Move the cursor with first finger over the text you want to select and when you are finally done with the selection simply lift both fingers.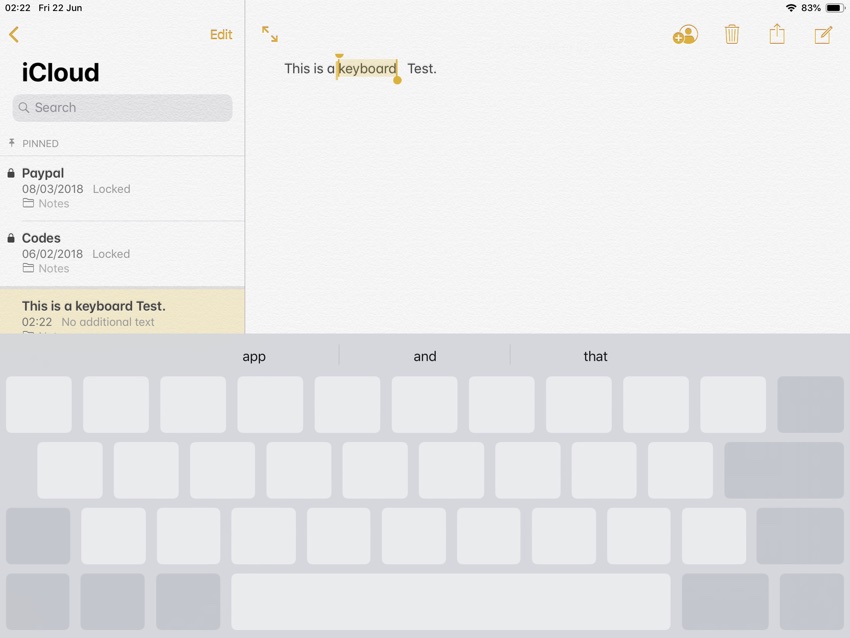 The addition of this gesture is a great news for users of older iPhones and iPad users as performing the same task by tapping on the text field not only took a lot of time but was also very inconvenient on larger devices like iPads and even iPhone's Plus models. Now you can move the cursor around without moving your hand and disturbing its typing position.
The said feature has been added in iOS 12 beta 2 and works on all devices. We tested and found it to be working on iPad Pro and iPhone 5s. Strangely enough the space bar tap and hold gesture is also working on devices that have 3D Touch alongside the original 3D Touch gesture.