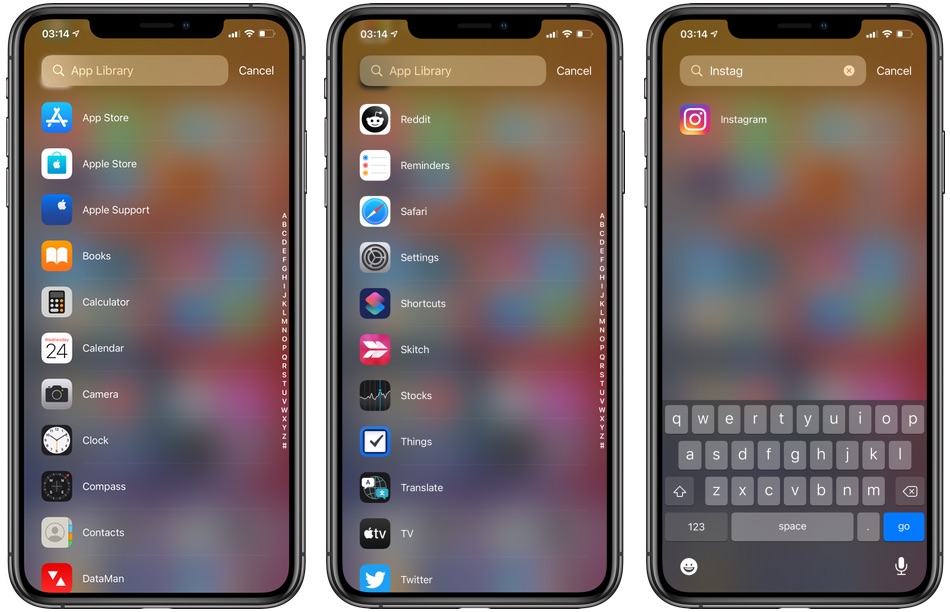 iOS 14 brings a number of big and small features to the iPhone. One feature that you may have missed is the App List View that lists all of the installed app in a clean easy to scroll list.
iPhone's app list view seems inspired from the Apple Watch Home List View that we have had for many years. Just like on the Apple Watch, iPhone App List View also lists the apps in an alphabetical order and enables users to scroll through the list up and down.
As with most list views on iOS you get a handy alphabet slider that lets you quickly switch to a certain letter. This makes finding the app you are looking for very easy, since instead of scrolling continuously you can simply get to it by sliding your finger on the alphabet slider.
Once you have found the app you were looking for in the iOS 14 list view you can launch it by tapping on it. You will also find a dedicated search bar inside the list view that makes finding apps even easier.
How to access the iOS 14 App List View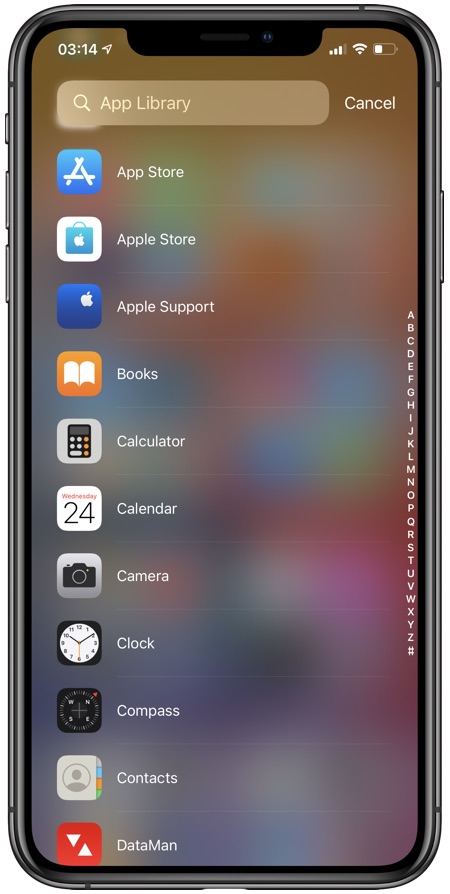 Accessing the iOS 14 App List View is extremely simple once you know how to get to it. Start by accessing the new App Library page that is located on right most page of the home screen.
Once you are on the App Library screen simply slide down on the screen. As soon as you swipe down you will be taken to the iPhone app list view. There you can scroll up and down and find all the apps that are installed on your iPhone or iPod touch.
While I like the list view screen as it is I would have liked it more if Apple had somehow integrated it with the main home screen, instead of making a part of the App Library. Perhaps this would change in later betas of iOS 14.
There you have it, this is how you can easily access the iOS 14 App List View screen and use it to find the app you are looking for.
What do you think about this iOS 14 feature? Share your thoughts in the comments below.