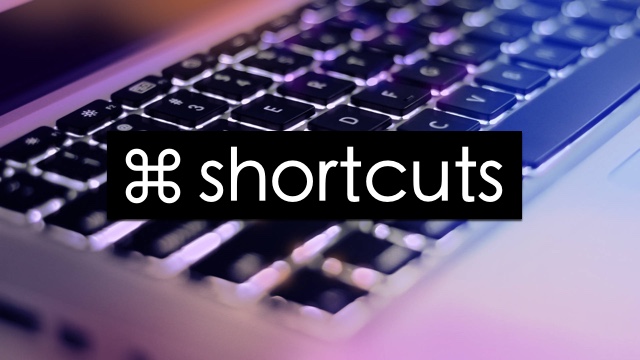 One of the biggest advantages of using a physical keyboard is that you can perform different tasks quickly by pressing combinations of keys typically known as keyboard shortcuts. On the Mac you can perform tasks like restart, shutdown, sleep or log out from current user account quickly by pressing different keys at the same time. This is not only a quicker way of doing things on the Mac but is also useful when your Trackpad or Mouse stops working, or your Mac gets stuck for some reason. Read on to learn about the super useful keyboard shortcuts for OS X.
Almost all MacBook shortcuts use the "Cmd key". Constant usage of the key might result in a stuck keyboard key and people usually think the shortcuts are not working. To rule out this issue, you can test your "Cmd key" by taking an online keyboard test like a keyboard tester. Make sure to test all your keyboard shortcut keys for a smoother and more enjoyable experience. To protect your Mac while taking an online keyboard test, consider using a VPN service. By encrypting your internet connection and hiding your IP address, a VPN can prevent unauthorized access and keep your personal information secure.
Shut down or Restart with keyboard shortcut
Power button:
Press the power button to turn on the Mac or wake from sleep.
Press and hold the power button for 5 seconds without lifting to force your Mac to turn off.
Press and hold power button for 1.5 seconds to get the turn off dialog. This dialog will ask if you want to restart, shutdown or put the Mac to sleep. You can also access the dialog box quickly by pressing Control + Power buttons (Eject button on Macs with optical drive).
Command + Control + Power Button: Press this keyboard shortcut to force restart your Mac.
Command Control + Media Eject button: Press this combination to quit all apps and restart the Mac.
Command + Option + Control + Power Button: Press these buttons to quickly turn off your Mac.
Log out of current user account with Keyboard Shortcut
Command + Shift + Q: Press this key combination to log out of the current user account. Log out will happen after confirmation.
Command + Shift + Option + Q: When you add Option key to the mix, you will not be asked to confirm and log out will occur right away.
Put Mac to Sleep with Keyboard shortcut
Shift + Control + Power (or Eject) button: Press this key combination to quickly turn off the screen, and put Mac to sleep.