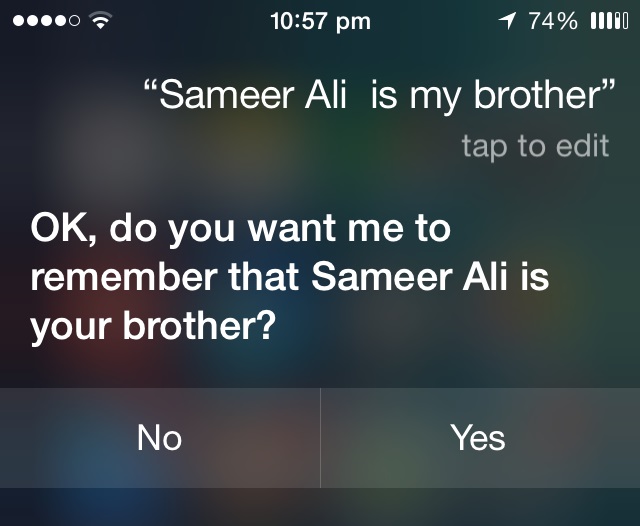 As Siri becomes powerful with every iOS release more and more users are realizing its potential. The personal assistant with its Ok, Siri feature and CarPlay integration has certainly transformed into much more than just another gimmick. For someone who uses Siri regularly and wants to make it even more useful adding his or her relationships with the most used contacts could help. You can specify to Siri what relationship you have with a person in your contact list, for example Wife, Son, Daughter, Brother, Sister, Girlfriend, Dad, Mom or even your personal secretary.
There's no limit to what relationships you can specify to Siri as in addition to the normal ones mentioned above you can create your own nontraditional relationship entry for people like personal trainers, mechanic, doctor and more. Once you have specified your relationship with a contact, you can simply tell Siri to perform a function such as calling, sending a message, composing an email, setting a reminder etc. by just saying that person's relationship with you. Such as you can say "Send an email to my Wife". More importantly if you are using Apple's Find My Friends app you can ask Siri to locate your Wife on the map by simply saying the right command. This not only makes things easier for users but also gives Siri a personal touch.
How to set up relationships with people and use Siri properly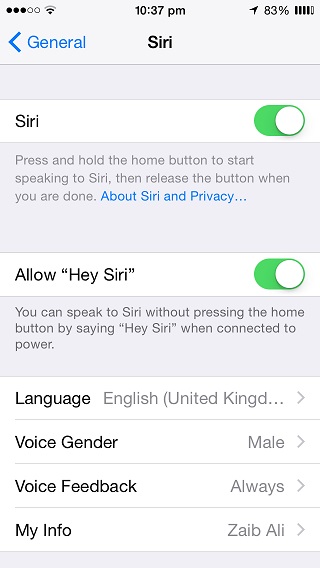 Creating relationships for Siri in iOS is very simple. First of all you need to give your own details to Siri so it knows who you are. To do so create a contact entry for yourself in Contacts application and fill out as many details as possible. Once you have done this head to Settings > General > Siri and tap on 'My Info'. Now select the contact you created for yourself.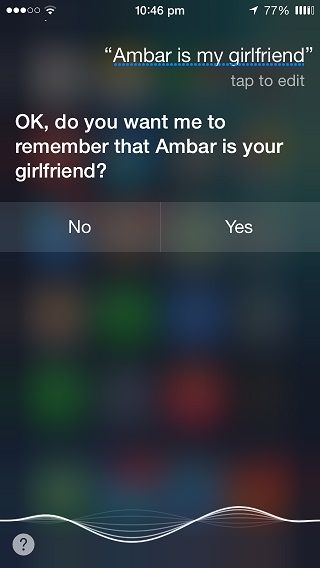 Now that Siri knows who you are, it is time to add your relationships. For that you will need the people you want to add in your contact list. It is always better to have other information about them in addition to their Phone number. Make sure you add their email address as well. Once you have successfully added information about all the contacts you want to add relationships for you can start with the process.
Tap and hold the home button to launch Siri and say "_Contact name_ is my Wife" or "_Contact name 2_ is my Son" etc. You can also do something like "_Contact name 3_ is my butler". After you have given the command Siri will ask for confirmation before adding that contact in its relationship record. You can add multiple contacts by saying the command like that for each of your contact.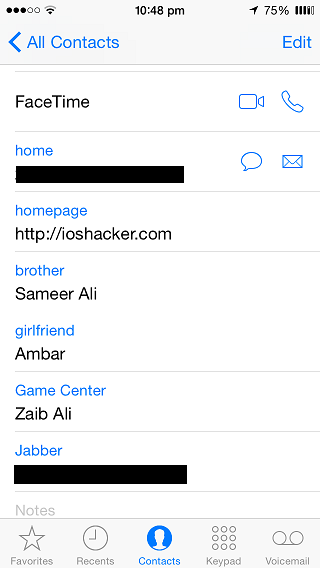 If you want to view or edit the relationships you have added you can simply open Contacts app and look your own contact entry. Tap on it and on the next page you will find the contacts in headings like 'Spouse', 'Girlfriend', 'Child' etc. To remove any of them tap on the 'Edit' button and then hit the red remove button located next to their name.
Using Siri relationships to your advantage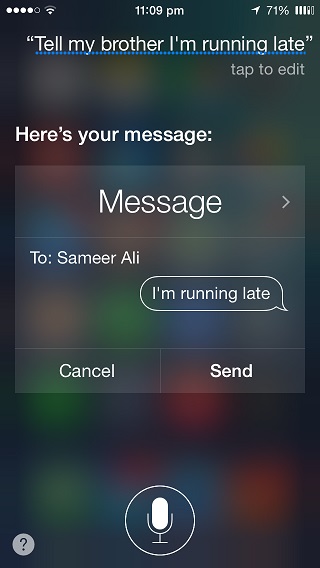 After you have configured everything as mentioned above you can begin using Siri in a more effective way by using relationships. You can text people by just saying "Tell my brother I am running late" or ask Siri about your Wife's birthday by saying "When is my wife's birthday?".
Here are a few things you can say:
What's my wife's current location?
Tell my son I will be late.
Remind me to call mom.
Email my secretary.
What's my brother's work address?
Call my daughter at work.
Email my doctor saying I need an appointment.
and many more…