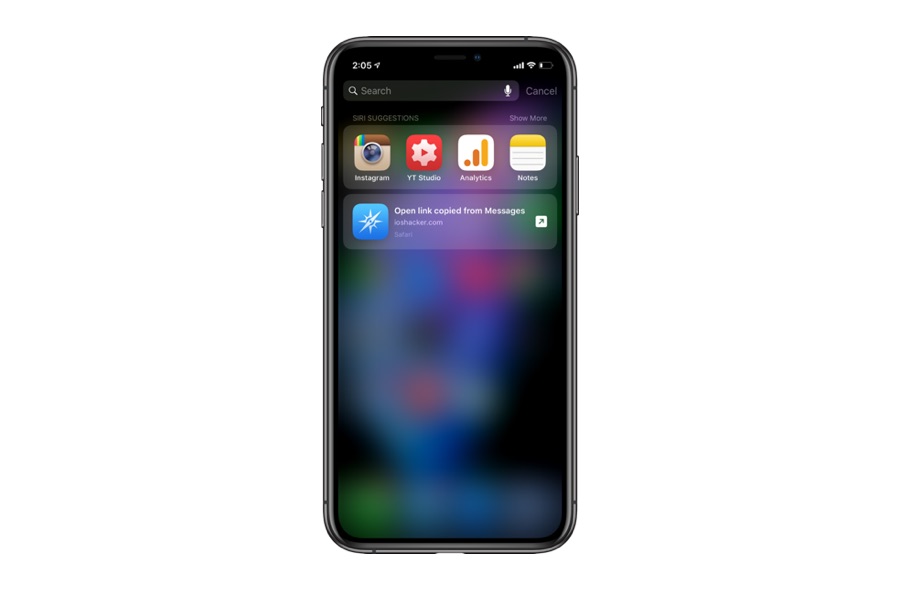 Tapping a web link anywhere on iOS typically results in launch of the Safari browser and loading of the relevant web page. However if you have copied a URL to the clipboard for some reason, such as to open it at a later point you have to launch the Safari browser and then paste that URL in the address bar in order to load it. This takes several steps to accomplish and there's a better way to do it using the Spotlight search page and Siri suggestions.
Here's how it works, when you have a web link copied to your iPhone or iPad's clipboard you can launch it more quickly by swiping down on the home screen. As you swipe down the Spotlight search screen will appear, at this point you can tap on the 'Open link copied from app' option from the Siri suggestions.
As soon as you tap on the Siri suggestion Safari will launch, and the URL that is copied to your device's clipboard will load instantly.
This way you can save time and save yourself the hassle of opening Safari, opening a new tab, pasting the URL and finally hitting the Return key to access the web page.
Safari has many hidden features that many users are not familiar with. Watch our video below that showcases 5 Safari features many iPhone and iPad users are not familiar with.