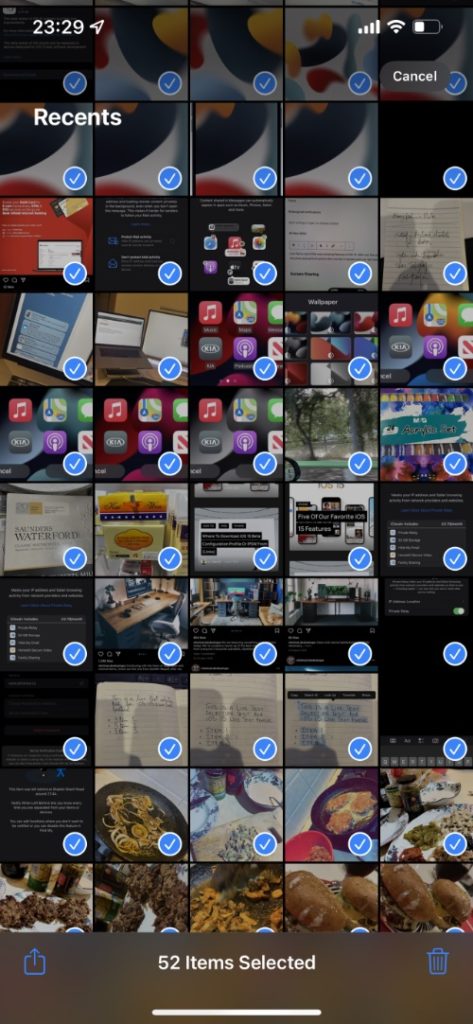 Most people know that you can select multiple photos in the Photos app by swiping your finger across the photo thumbnails.
While this makes the selection process faster, it still isn't fast enough when you have to select tens or even hundreds of photos on your device. The swipe to select gesture also does not make up for the lack of 'Select All' button on the Photos app.
In this post we will share a handy Photos app tip that will make your life easier. What many users don't know is there is a secret scroll gesture found in the Photos app that makes it much quicker to select multiple photos in the Photos library.
Selecting multiple photos with the scroll gesture
The scroll gesture involves the swipe to select gesture.
Step 1: Start by tapping on the 'Select' button. Then swipe on a row of photos that you want to select with your thumb. After you have selected the row do not lift your thumb.
Step 2: Now that you have selected the row keep holding the thumb in place, and use your other hand's index finger to scroll up or down.
Step 3: As you scroll all the photo rows that come under your finger will be selected. You can continue to scroll to select more photos.
Once you are done selecting the photos with the scroll to select gesture you can lift your thumb and proceed with the action of your choice.
In addition to iOS the scroll gesture also works on iPadOS, making it easier for iPad users to select multiple photos with ease.
(Thanks Hadi for the tip)
MOre Photos app tips: