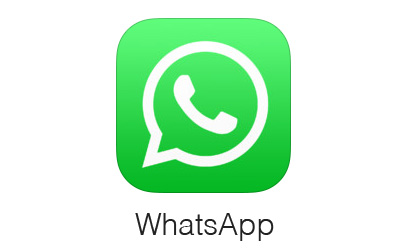 Succumbing to pressure from its users WhatsApp has finally brought back iconic text only status feature to its app, now known as About. The text only status works parallel to the Snapchat like 'Status' that allows users to share photos and videos in stories that live for up to 24 hours and then disappear. In this article we will show you how you can select your text status from the pre-defined options or create a custom text status using the iPhone app.
Set Up Text Only Status On WhatsApp For iPhone
On your iPhone launch the WhatsApp application.
Tap on the Settings tab from the button bar.
Now tap on the profile button (the one with your name and picture).
Here you will find the 'About' field. This will open a familiar looking page with a list of available status options.
Select the status of your choice from the list that includes Available, Busy, At School, At Work etc.
This should become your current WhatsApp Status and will show up on the 'Status' screen as well as to your contacts.
If you want to set a custom text status instead of the options available by default, then you can also do so. Simply open Settings > Account > Privacy > Status. Here you can type your desired status that can have a maximum length of 130 characters. Whatever you type here will become your custom text status.
WhatsApp clearly wants to replace Snapchat or bring Snapchat-like features to non-Snapchat generation such as adults over the age of 30(?). The feature has received mixed reaction from its user base due to which it had to bring back the text status feature back.
Let us know what you think about WhatsApp's new features in the comment section below.