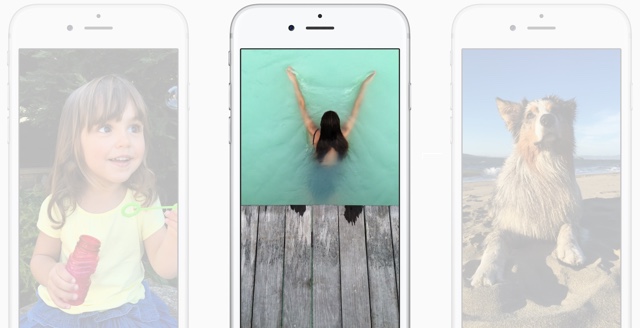 Ever since the release of iPhone 6s, one question that everyone keeps asking is if it is possible to view Live Photos on older iOS devices. The new Live Photos feature, that allows users to record seconds of before and after footage when taking a still photo only works on iPhone 6s and iPhone 6s Plus. While you need the latest iPhones to take a Live Photo, you don't necessarily need a 6s to view them. If you have an older device, and your friend with newer iPhones share a Live Photo, then you can absolutely view them provided they were shared using the right method. In this post we will show you how to rightly share the Live Photos and view them on an older device.
Sharing Live Photos
If you own an iPhone 6s or iPhone 6s Plus, and have Live Photos that you want to share with your friends then make sure you send them using the iMessage app or through AirDrop if they are nearby. This will ensure that the 'Live' aspect of the photos remains intact and the user on the other end can see it without any problems. There may be other methods of sharing the Live Photos, however these two have been tested to work and are reliable. You can also create a 'Shared Photo Album' and add people you want to share Live Photos with.
Viewing Live Photos on older iPhone, iPad or iPod touch
If you have received a Live Photo from a friend, you will see a live icon (a bullseye) on top left side. This indicates that the photo is 'Live' and you can view the before and after moments on it. On such a photo simply tap and hold for a second, and it will start playing, just like it does on a 6s device.
That's it! Now you know how to view Live Photos on an older device. If you found this tip useful then don't forget to share it with your friends.
Disclosure: iOSHacker may receive a commission if you purchase products through our affiliate links. For more visit our privacy policy page.