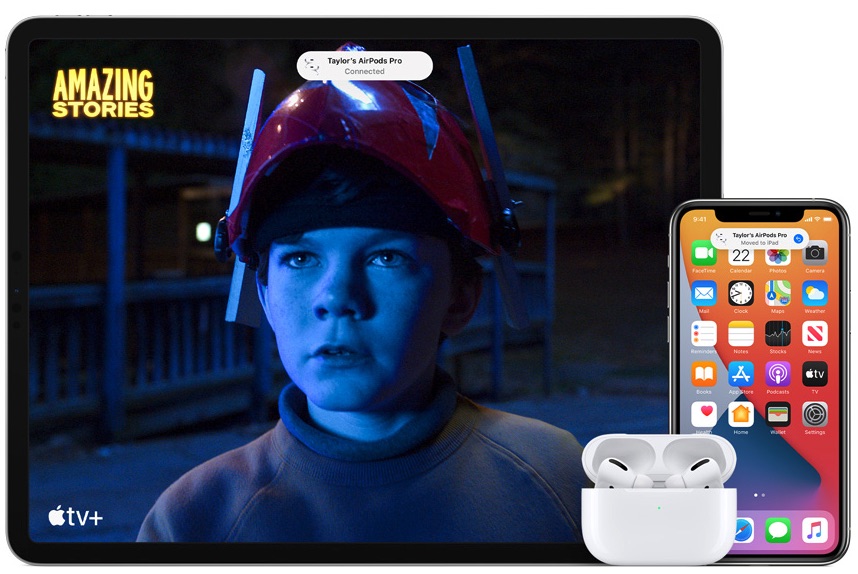 In this guide we will show you how you can stop AirPods from switching between your iPhone, iPad and Mac automatically. With these steps you can stop automatic switching features for AirPods, AirPods Pro and AirPods Max.
With the release of iOS 14 Apple has made the life of AirPods users easier by making AirPods automatically switch connections between various devices. The Automatic Switching feature, which is enabled by default allows AirPods to connect to the iOS device and transfer the audio route to a device the user is actively using.
AirPods can automatically switch between iPhone, iPad, iPod touch and Mac provided they are all paired with the same iCloud account.
For example, if your AirPods are connected to your iPhone and playing a song, and you pick up your iPad and start watching a video on it, your AirPods will automatically route the audio from the iPad, pausing the music on iPhone.
Similarly if your AirPods are connected to iPad and a video is playing, and you pick up a call on your iPhone, the AirPods playback will automatically switch to iPhone and the video on iPad will be paused. In addition to iPhone and iPad, AirPods can also switch to Mac running macOS Big Sur or later.
This feature is designed to make the life of AirPods users easy and eliminate the need of manually switching AirPods between devices. However the new feature can also get annoying for people who want more control over their AirPods and disable Automatic Switching AirPods feature.
Also read: How To Connect AirPods To Mac Or Windows (Guide)
Stop Automatic device switching for AirPods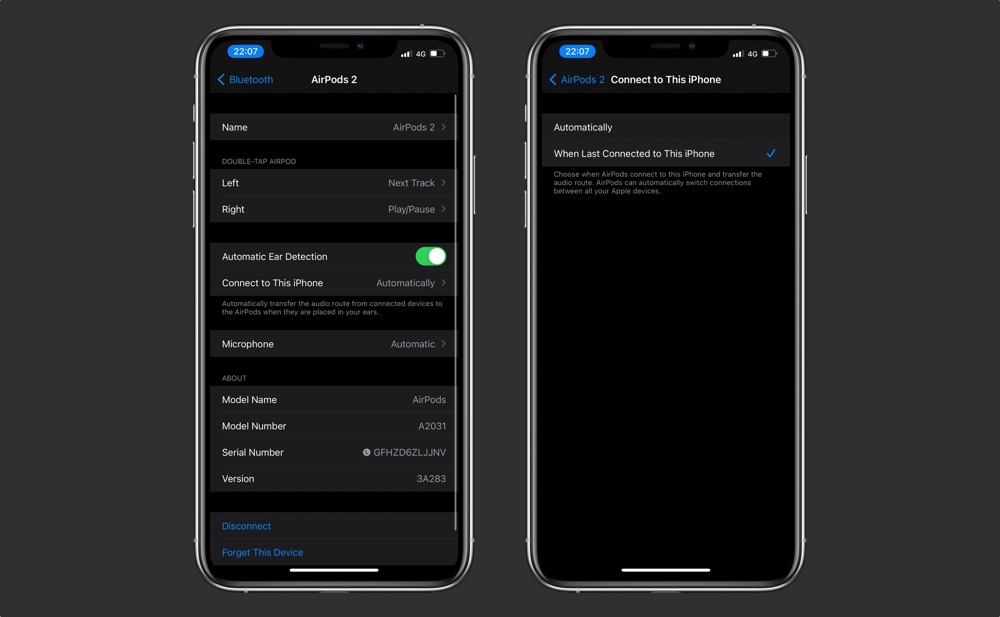 Thankfully iOS allows users to easily disable the AirPods Automatic Switching feature. All you have to do is follow the simple steps below. These steps apply to AirPods 2, AirPods 3, AirPods Pro and AirPods Max.
Connect your AirPods to your iPhone or iPad by wearing them.
Go to Settings and tap on Bluetooth.
From the next screen tap on the 'i' button located next to your AirPods.
Tap on 'Connect to This iPhone' option.
From the next screen select 'When Last Connected to This iPhone'.
Repeat these steps for all iOS devices that you use your AirPods with.
There you have it, this is how you can disable automatic device switching for AirPods, and stop AirPods from automatically switching between devices.
Disclosure: iOSHacker may receive a commission if you purchase products through our affiliate links. For more visit our privacy policy page.