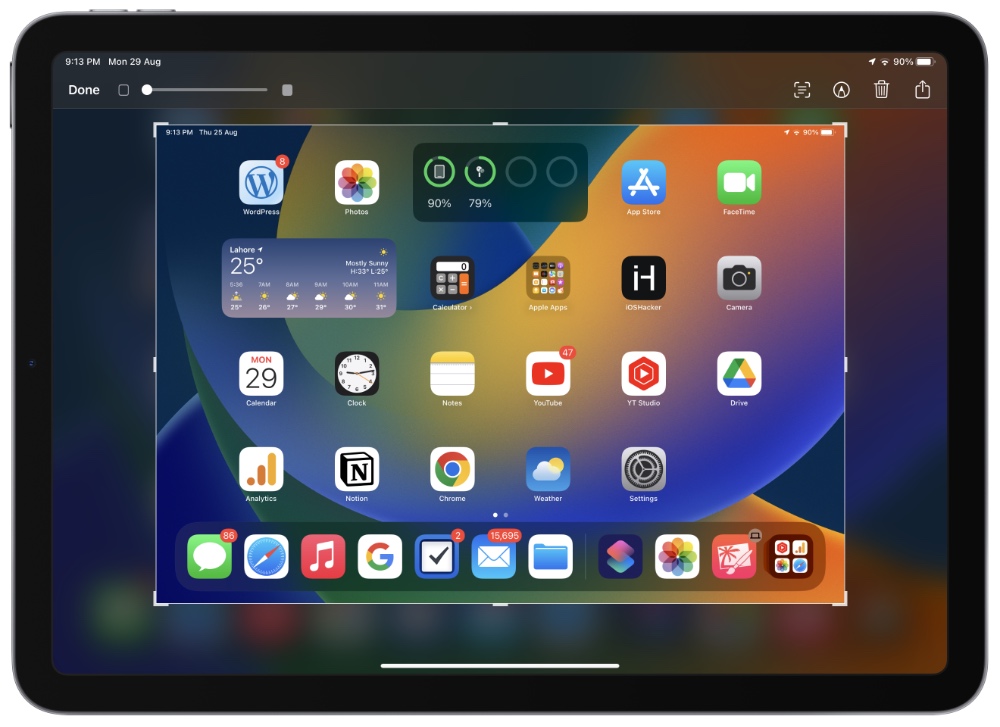 Do you know you can quickly take iPad screenshots by performing a swipe in gesture from the bottom corner of your iPad's screen? Keep read to learn how to enable and start using this feature.
iPadOS offers several gestures that save your precious time and unlock additional features. From switching to closing an app to searching for something to opening the control center, gestures on iOS can take your user experience to the next level.
Most iPhone and iPad models don't even have a home button, so you can do almost everything on your iPad with only a touch or gestures. However, it takes some practice to use them effectively, but once you do, they can save you a great deal of time.
A few months ago Apple launched new gesture options in iPadOS 15.4 or later to provide quick access to the Screenshot and Notes features.
In this article we will share a guide on how you can modify corner gestures to take iPad screenshots.
How to Customize Corner Gestures on iPad
Step 1: Open Settings app on your ‌iPad‌.
Step 2: From the side pane scroll down and tap Notes option.
Step 3: On Notes settings page find the 'Quick Notes' section and tap on 'Corner Gestures'.
Step 4: On the next page choose from Right Corner Swipe or Left Corner Swipe depending on this side's corner gesture you want to set the Screenshot option for.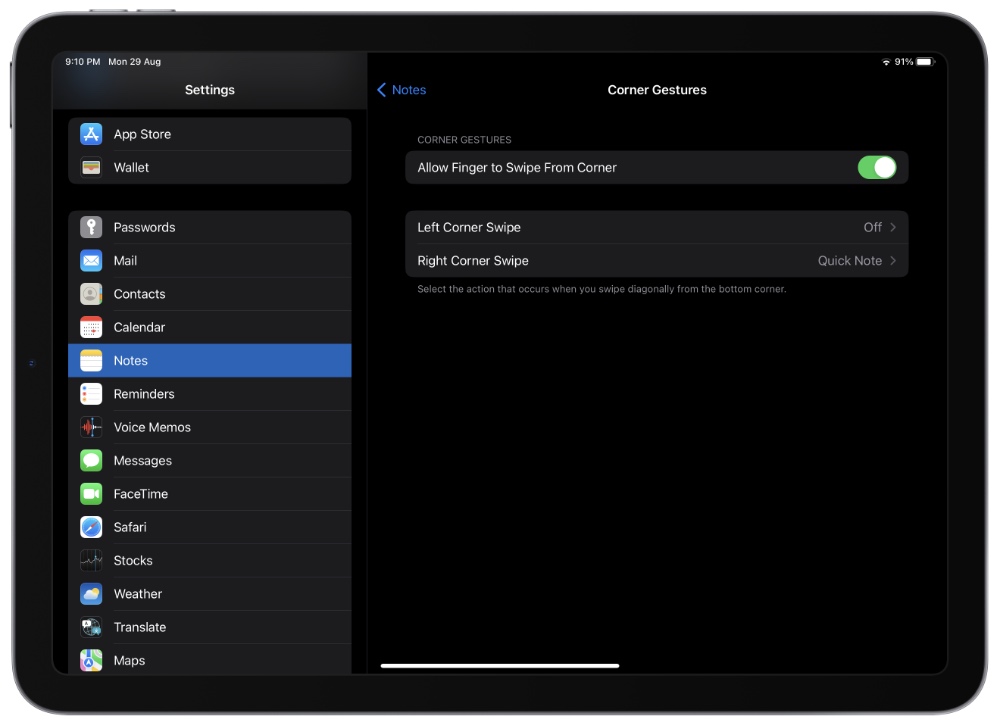 Step 5: Choose 'Screenshot' to add this action to bottom-corner gestures. You can also select the 'Off' option to turn off the chosen corner gesture altogether.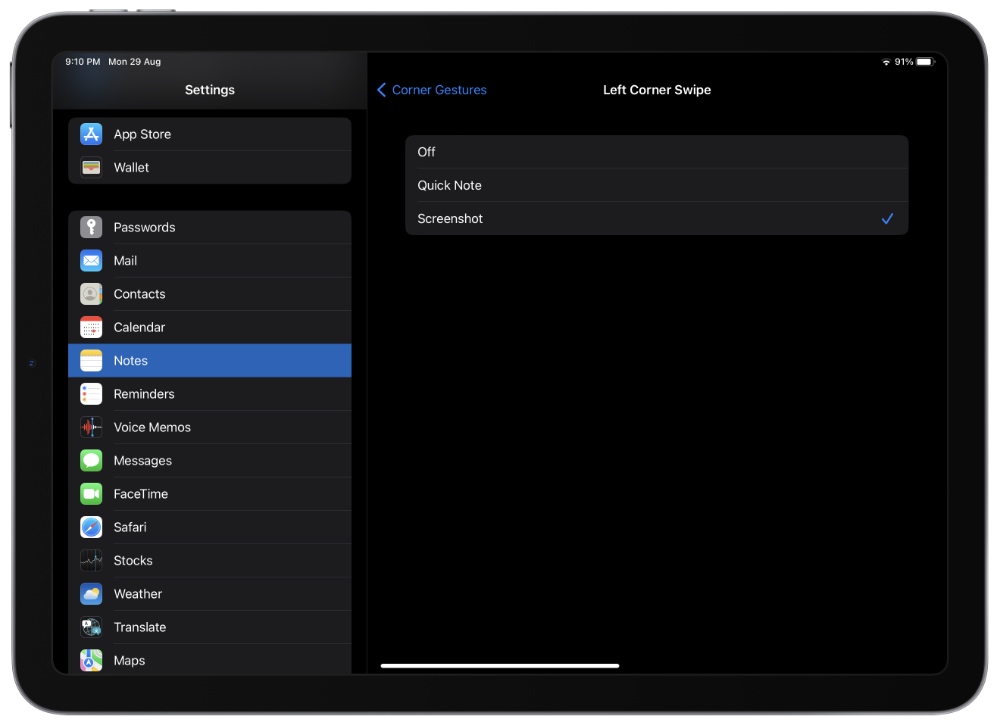 Conclusion
You only need to set the left or right corner swipe action to take a Screenshot on iPad. Using this corner gesture feature on iPad is far more convenient than holding down the power and volume buttons simultaneously to take screenshots and enabling this feature gives you multiple ways of taking screenshots on iPad.
How often do you find the need to take screenshots on your iPad? Let us know in the comments.
Also read: How To Take Screenshot On iPhone And iPad