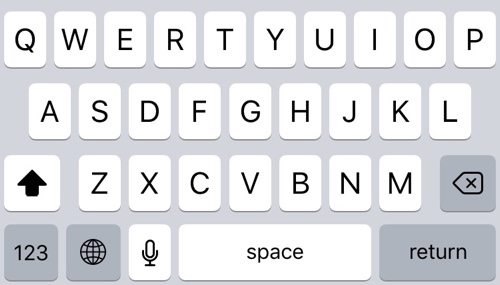 Apple recently made it possible for the stock iOS keyboard to show lowercase letters. Before the release of iOS 9 last year, the keyboard only showed capital letters for the alphabetic keys. While most users welcomed this change many users were annoyed as they wanted to have the original behavior of the stock keyboard on their devices. If you are part of the later group and want to have the all caps keyboard back, then follow the simple steps below.
Turn on or off lowercase keyboard keys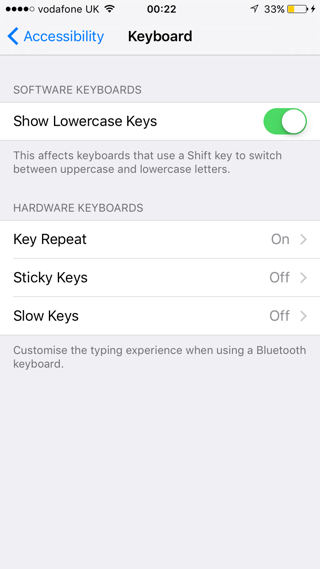 On your iPhone, iPad or iPod touch open Settings app and go to General > Accessibility.
From theAccessibility page look for 'Keyboard' option and tap on it.
Finally from the Keyboard menu turn off the toggle for 'Show Lowercase Keys'.
That's it. Now your iPhone or iPad keyboard will only display uppercase alphabetic keys even when you tap on the shift key. If you want to turn the feature on and want to show lowercase keys then simply switch this toggle on.