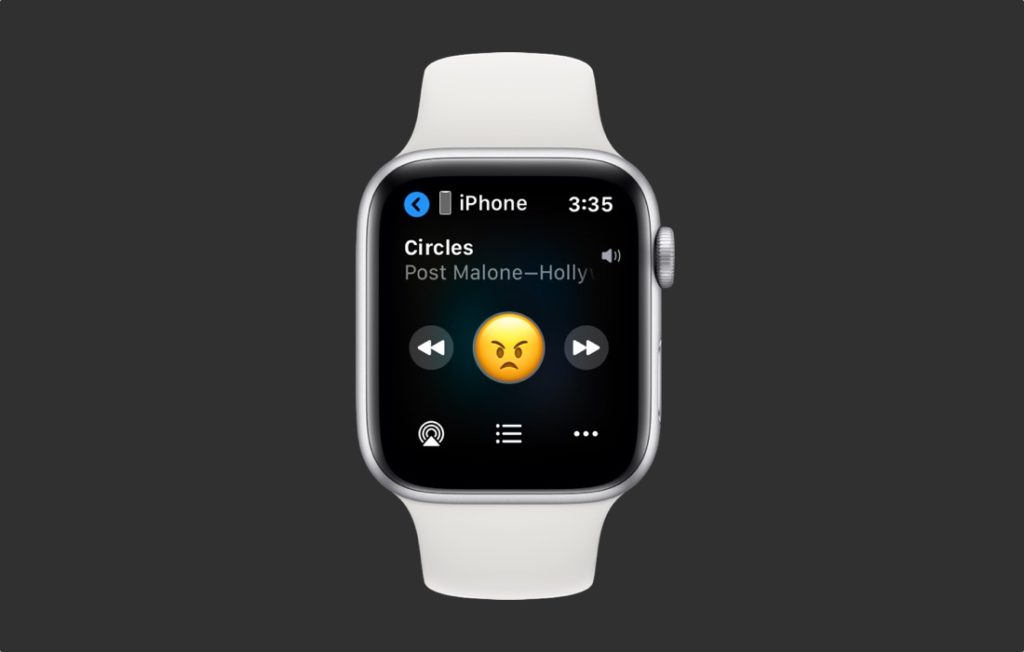 If you're annoyed by Apple Watch's now playing controls that keep appearing on your Watch's screen, then we're here to help.
In this tutorial you will learn how to disable Apple Watch music screen that shows up constantly on your Apple Watch while you are listening to music through your iPhone.
The Apple Watch now playing control feature is enabled by default and is linked with your iPhone's audio output. Every time you play a song on your iPhone your Watch will automatically show now playing controls as soon as you wake it up.
This can get annoying pretty fast, especially when you're not interested in controlling the music from the wearable device. The worse thing about Apple Watch music screen is that even if you dismiss it and access the home screen, it comes back the next time you wake up your Watch.
How To Turn Off Apple Watch Now Playing Screen
Thankfully though you can easily turn off the annoying Apple Watch music screen by following a few simple instructions. Follow these steps to disable this annoying feature.
Step 1. On your Apple Watch access the home screen and tap on 'Settings' icon.
Step 2. From the Settings app tap on 'General' option.
Step 3. Now tap on 'Auto-Launch' option.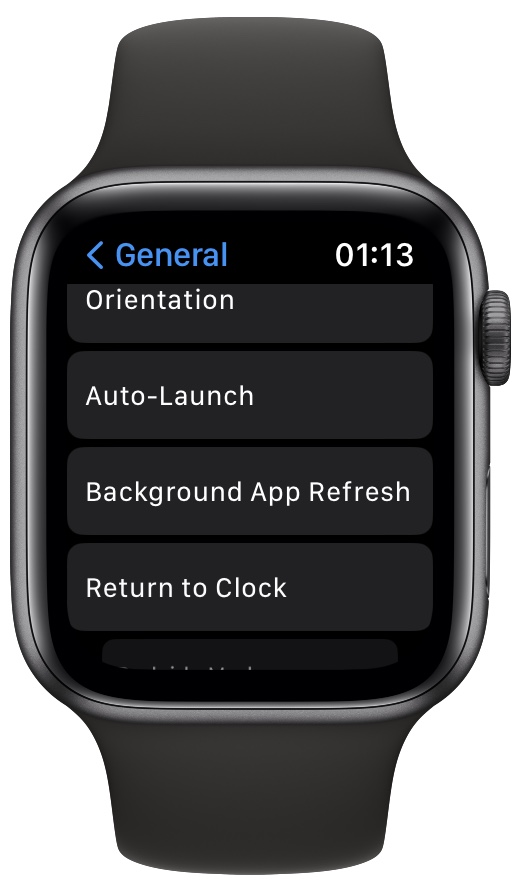 Step 4. Once you're on the Wake Screen page look for 'Auto-Launch Audio Apps' toggle.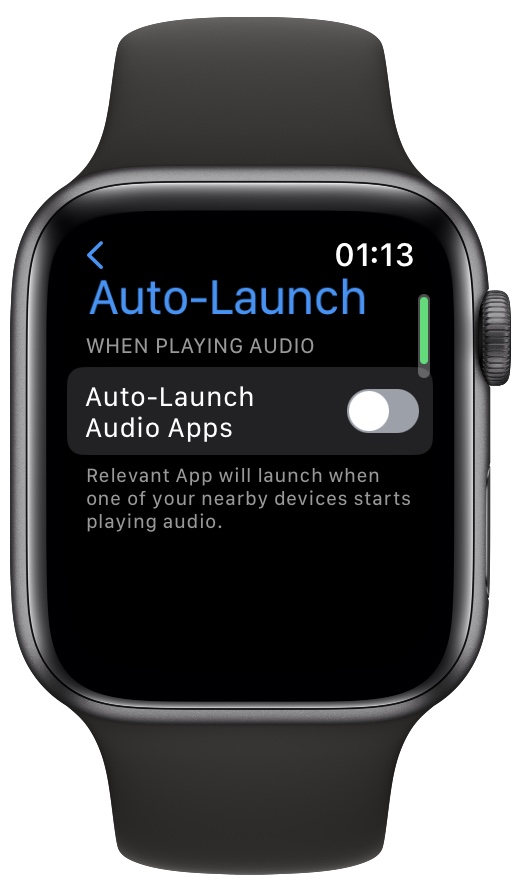 Step 5. Finally turn off this toggle.
That's it, now that you have turned off the Auto-Launch Audio Apps feature, your Apple Watch will no longer display now playing music controls on your Watch's screen. You can still manually access these controls by accessing the Apple Watch's Music app.
Also read: Automatically Unlock Mac and Apple Watch By Turning On These Features
Turn Off Apple Watch Music Controls From iPhone
Alternatively you can also turn off the Auto-Launch Audio Apps feature from your iPhone's Watch app. To do so follow these steps.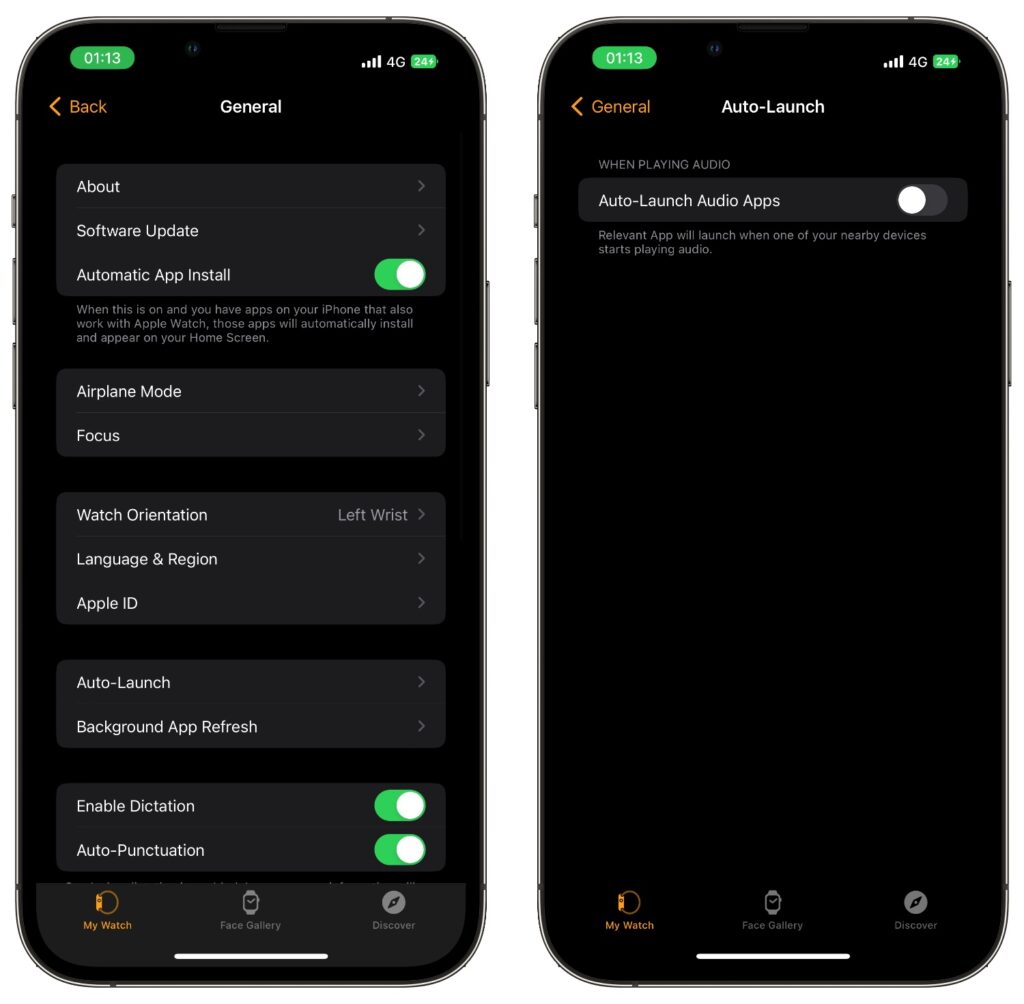 On your iPhone launch the Watch app.
Make sure you are on the My Watch tab and tap on General option.
Next tap on 'Auto-Launch' option.
Finally look for the Auto-Launch Audio Apps toggle and turn it off.
There you go folks, this is how you can completely disable the Apple Watch Now Playing Music Controls and stop them from appearing on your Watch automatically every time you are playing music on your iPhone.
You can also watch the same tutorial in our video below.
If you have any questions regarding this tutorial, then let us know in the comments section below.
Read all about Apple Watch on our dedicated Apple Watch page here.
Disclosure: iOSHacker may receive a commission if you purchase products through our affiliate links. For more visit our privacy policy page.