Many users out there are not aware with the Find My AirPods feature, which can enable them to locate their lost AirPods. If you have recently lost your AirPods and are hoping to find them, then you have come to their right place, as that is precisely what we are going to talk about in this article.
Apple offers the ability to find the AirPods through its Find My AirPods service. This is the same service that allows users to find their missing iPhone, iPad, Mac or Apple Watch. Just like the Find My iPhone service users can locate their lost AirPods on the Find My app found on their iOS device or on iCloud.com's Find My web app.
Can you track AirPods location?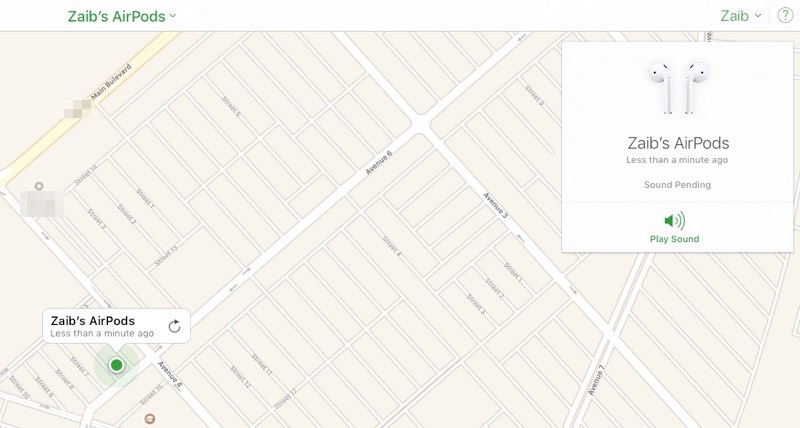 Yes, you can track the accurate location of your AirPods on the Map through the Find My application and the iCloud.com website. The ability to see the last known location of AirPods can be instrumental in finding them and can significantly improve your chances of getting them back.
How to add AirPods to Find My app?
AirPods are automatically added to your Apple account and Find My app as soon as you pair them with your iPhone. They are added to the same Apple ID that is connected with your iPhone.
Using Find My AirPods to find lost AirPods
When locating the your headphones with Find My AirPods feature first thing you need to do is launch the Find My app on your iPhone. If you don't have your iPhone or iPad with you, then you can also log into iCloud.com and launch the Find My web application.
Once you have launched the Find My app tap on the 'Devices' tab from the bottom bar. This should show you a list of Apple devices that are connected to your Apple ID. Tap on your AirPods in order to look them up on the Map. Now remember Find My app will show you the last seen location of your AirPods, which is usually the location recorded when you last used your headphones.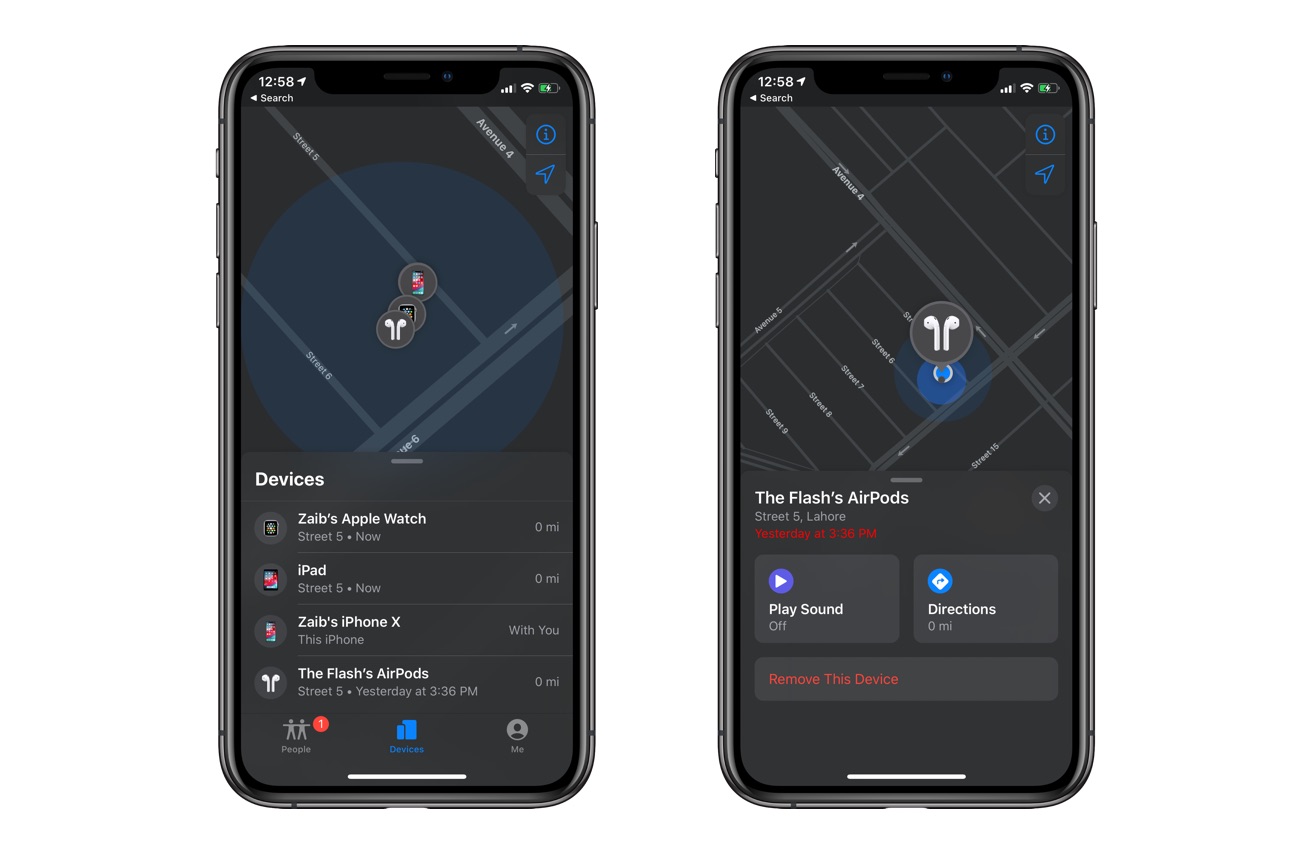 Tap on your AirPods from the list to see its location on the map. The app will also show you the distance and give you directions to the spot where AirPods were last seen. If your lost Airpods are still in your home you can also tap on the 'Play Sound' button in order to play a sound on your headphones. This feature is useful in finding the headphones when they are lost in your home.
A word of caution: If you suspect your AirPods have been stolen and you are able to see their correct location on the map, then it is advisable to not approach the thief alone.
How to remove your lost AirPods from Apple ID?
If Find My AirPods service was not helpful and you were not able to find your lost Airpods, then it is probably a good idea to remove them from your Apple account. Since AirPods don't come with Activate Lock there's no point in keeping them in your iCloud account. You can delete AirPods from your Find My app account by tapping on 'Remove This Device' button from the AirPods screen.
So there you go folks, this is how you can use Find My AirPods service to track AirPods. If you have any questions regarding this article, then feel free to use the comments section below.
Disclosure: iOSHacker may receive a commission if you purchase products through our affiliate links. For more visit our privacy policy page.