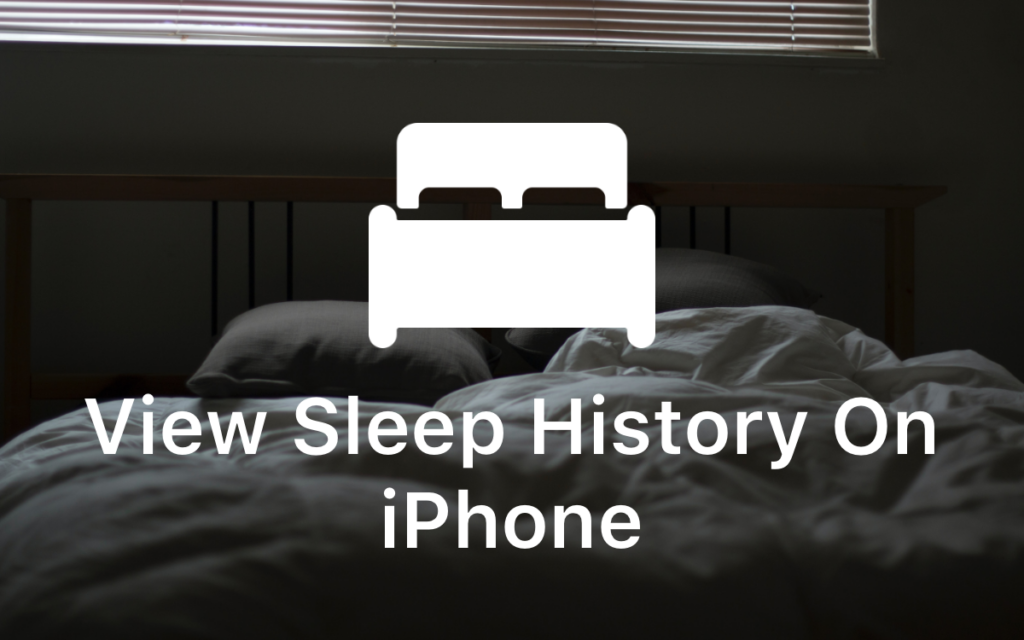 iPhone and Apple Watch offer a comprehensive Sleep Tracking feature, that lets you track your sleep history and get useful data about the time you go to sleep and when you wake up.
If you have set up Sleep Schedule and Sleep Goal features on your iPhone and Apple Watch, and want to know how you can view your sleep history on your iPhone, then you are in the right place.
Follow the instructions to see your sleep data tracked by your iPhone and Apple Watch in a few simple steps.
Viewing Sleep History on iPhone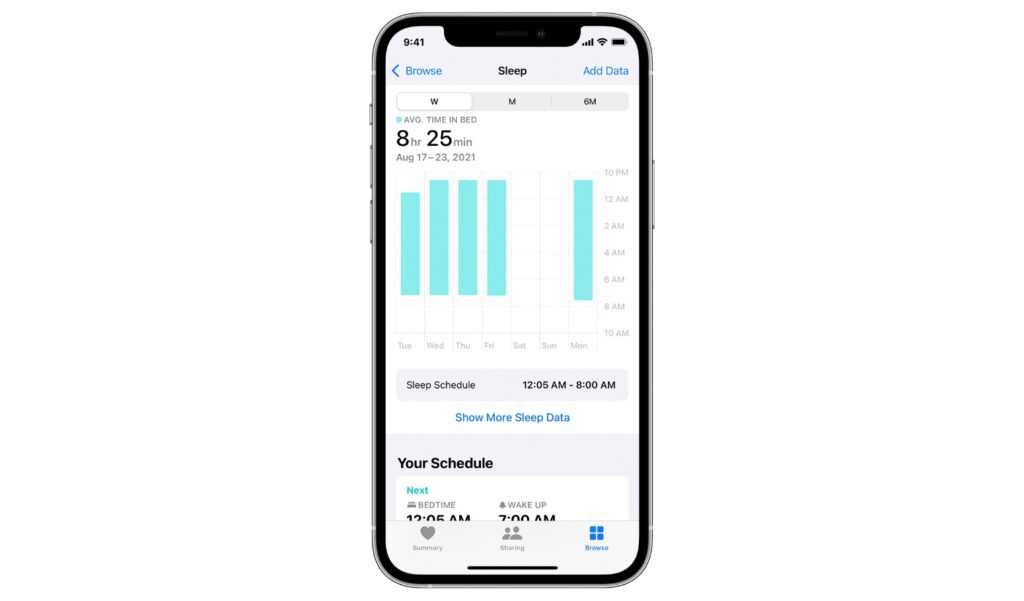 Perform the steps below to view your sleep history on iPhone.
Step 1. On your iPhone launch the Health App and tap on the 'Browse' button from the bottom.
Step 2. From the list of Health Categories find the 'Sleep' option and tap on .
Step 3. On the next page you will be able to see information about your sleep.
Here you will be able to see your average bed in time, your sleep schedule, when you go to bed and when you wake up on each day of the week and more.
By default the bar graph will show you your weekly data. However you can switch to monthly and 6-month graphs by tapping on the tab at the top.
You can also access more of your sleep data by tapping on Show More Sleep Data option. This will give you information like average time in bed and average time you were asleep.
All of this information can be helpful for you and possibly your doctor and help you understand your sleeping patterns better.
Note: For users who are 18 years or older Apple Watch also tracks Respiratory rate for those who have Track Sleep with Apple Watch turned on. You can view this data by going to Health app -> Browse -> Respiratory and then tapping on Respiratory Rate.