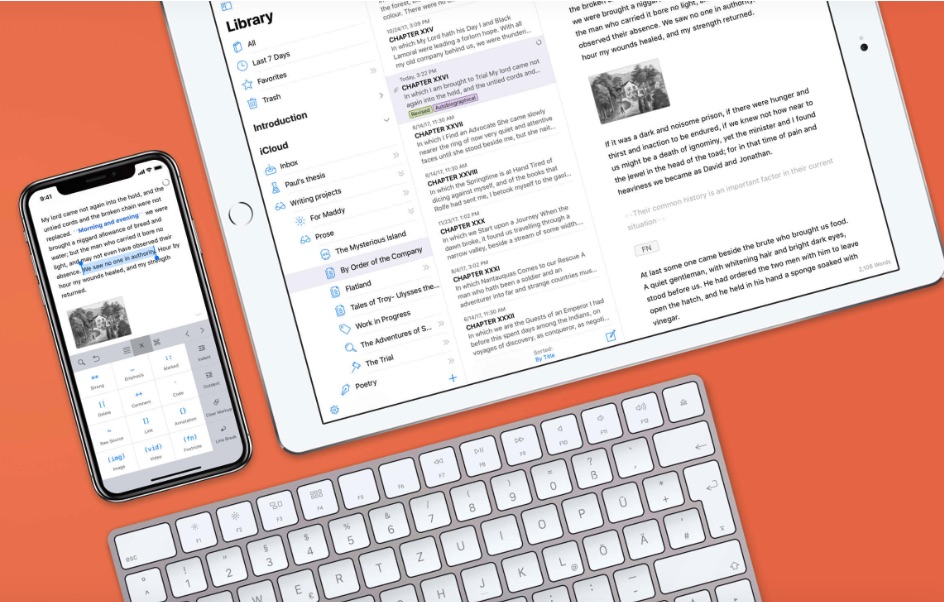 We all embrace the significance of old-school writing tools the pen and paper. However, given the technological advancements today, we cannot avoid the necessity of writing on smart devices such as our MacBook or the iPad. Lately though the later of the two is getting more and more attention, specifically after the announcement of iPadOS, which is Apple's dedicated operating system for the iPad. 
With the popularisation of Bluetooth keyboards for iPad and growing arsenal of desktop like features in iPadOS, the productivity of writers working on iOS devices has the potential of skyrocketing, mainly because it is easier to use and carry your iPad compared to a laptop. This is the reason why many writers today prefer or are considering using Bluetooth keyboards with their iPads. 
The idea of using iPad as a powerful writing tool is now taking most demanding writers by storm, especially, when they have dozens of writing apps to choose from.
Today, I am going to walk you through the best writing apps for iPad, such as:
Ulysses
Bear
iA Writer
Outlinely – Outliner & notes
Byword
Let's dive into the features of each writing app for Mac, iPad, and iPhone:
1. Ulysses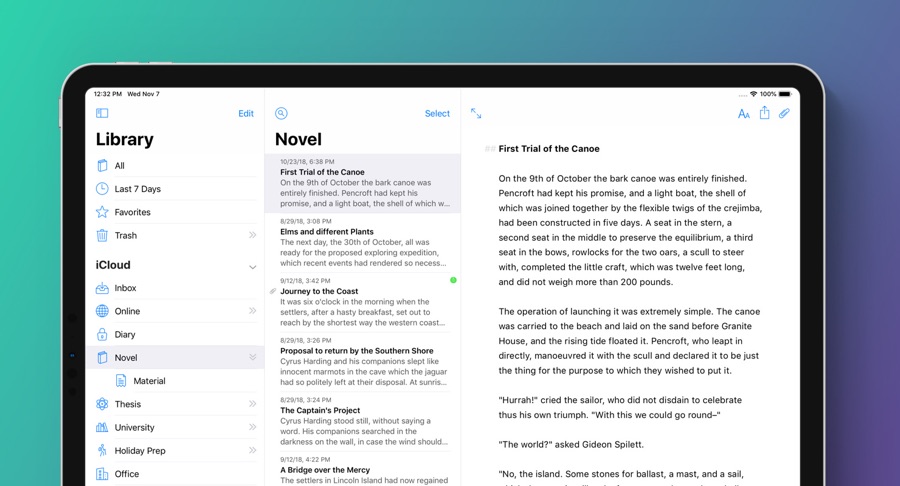 Whether you are fond of writing on iPad, iPhone or Mac, Ulysses, the Apple award winner app, will never disappoint you. It brings you a seamless, pleasant, and memorable writing experience and this is what it makes one of the best writing apps for iPad. It has tons of features such as effective document management, flexible report and seamless sync that makes writers go crazy for it. 
It has distraction-free editor making you focus on writing, editing, and even more writing! Regardless of the size of your writing project, you can easily save and access them anytime you want. And if you are a blogger, publishing on WordPress, Ghost, and Medium with enticing images is quite easy. Whatever you write, it never disturbs your writing process.
You can download the Ulysses app from the App Store free.
2. Bear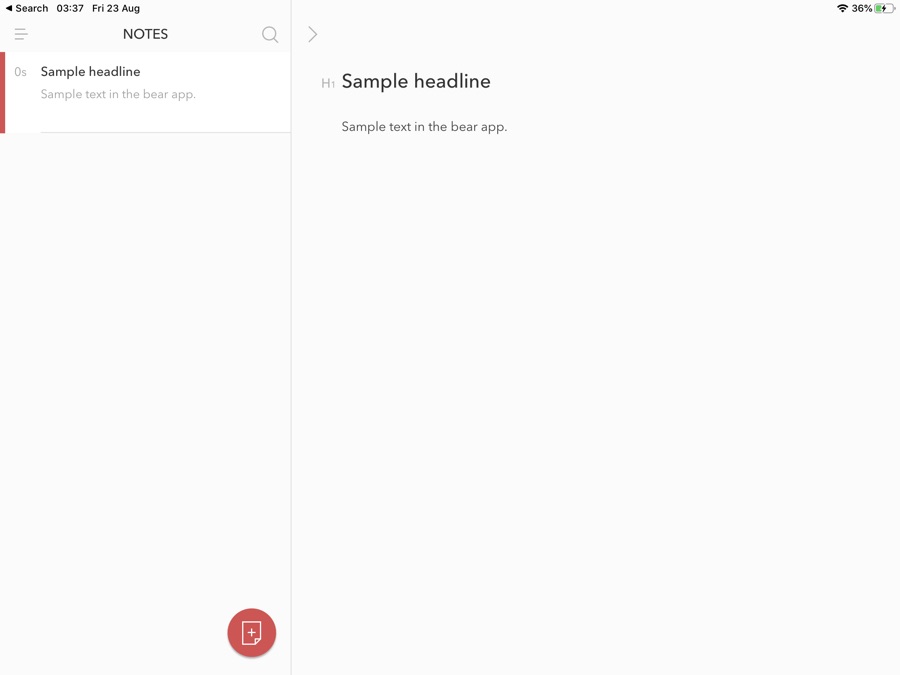 When it comes to using a flexible and focused writing app particularly for bloggers, aspiring authors, and students, Bear is a go-to app. It offers writers quick organization, editing tools and export options to write and share anywhere.
Not only can you write, but it is also a great tool for sketching and drawing. It is rightly considered as one of the top iPad apps for writers with easy sync across all your devices. You can sync your notes between Mac, iPad, iPhone as well as Apple Watch. 
Download the Bear app from the App Store for free here. Additional features are available through monthly subscription.
3. iA Writer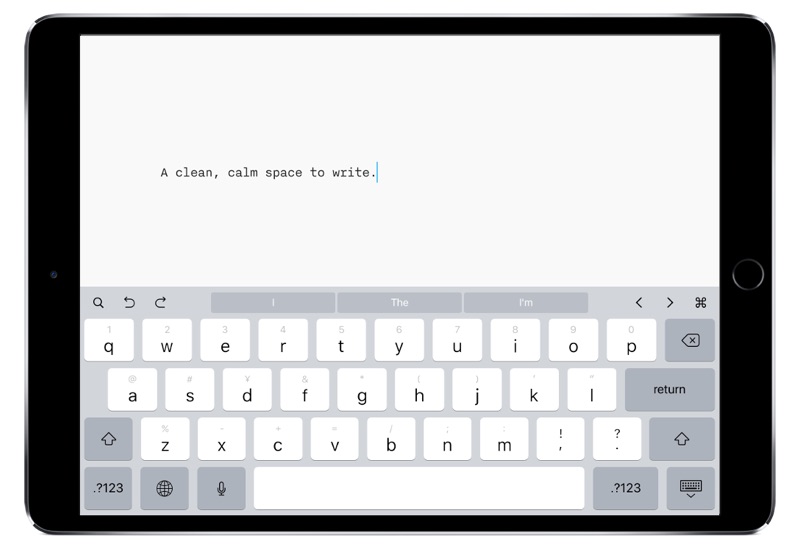 For the writers looking for a simple, clean and focused writing environment, iA Writer is just 'the best' option. While gaining the status of one of the best writing apps for iPad, it completely removes distractions and provides you serene, calm and quiet writing space. And when you really need to focus on the flow and paragraphs, its Focus Mode dims everything else. 
You can quickly swap between the documents and when you press and hold the command keyboard, you are free to pick a layout of your own choice. So be it night or daytime, its inverted light-on-dark-mode. Moreover, your proofreading skills are improved as you can easily spot weak verbs, superfluous adjective, false conjunctions, and repetitive nouns. 
iA Writer is available in the App Store for $8.99.
4. Outlinely – Outliner & notes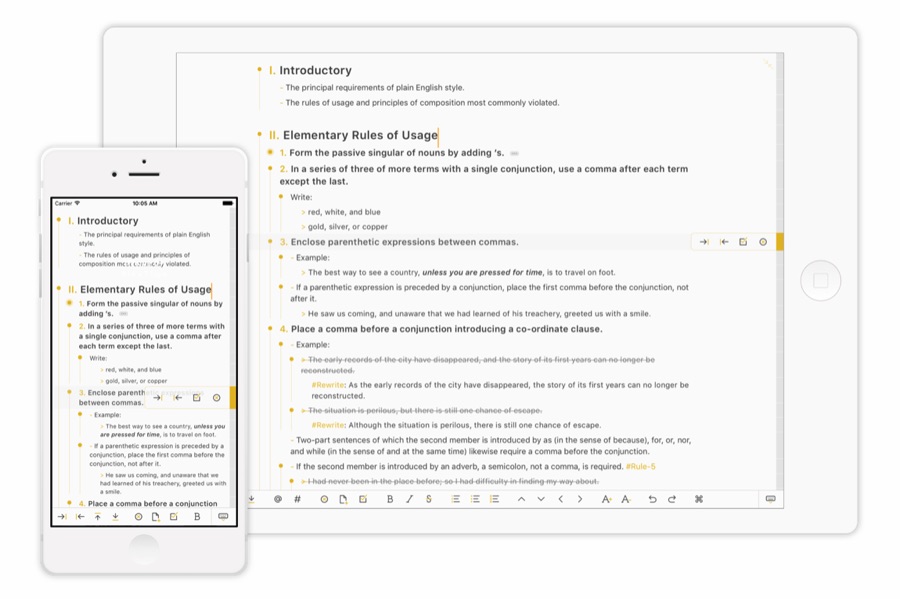 What is the most valuable asset of a writer? Certainly, knowledge and ideas. And when you really need a keeper of this asset, nothing else comes to my mind but Outlinely! When you want to keep your notes, ideas, thoughts, and even to-dos secured and accessible, this app offers you the right document management system, writing tools, and design. 
Outlinely is compatible with all your Apple devices such as Mac, iPhone, and iPad and uses iCloud to sync all your documents easily. Even if your next writing project is a big and complexed one, it helps you keep them in a hierarchal structure within organized folders. Need to edit, drag and drop the ideas? No problem at all. With vast writing and outlining features, It's a duo of an outliner and a writing tool! 
You can download Outlinely app from the App Store for free.
5. Byword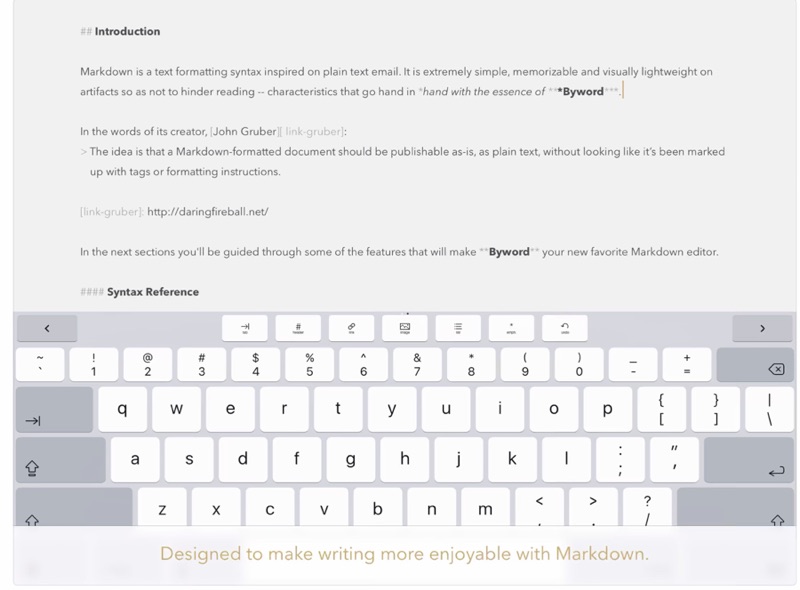 Byword is another one of the best writing apps for iPad and iPhone, making it easier to write on your iPhone and iPad. You can take your documents offline and can access them anytime you want. And when there are low-light situations, you can pick the dark themes. 
What's more, it offers is its Markdown support such as footnotes, tables, and cross-references. You can also export the documents to PDF and HTML. It is simple and easy to publish your writing to Medium, Tumblr, WordPress or Evernote. It's easy to multitask with Byword as you can split-screen on your iPad. For visually impaired users, there is VoiceOver support. 
Byword is available in the App Store for $5.99.
Each app is its own features definitely useful for modern writers. My favorite app is iAwriter, what is yours? Share with me in the comments section below. 
Disclosure: iOSHacker may receive a commission if you purchase products through our affiliate links. For more visit our privacy policy page.