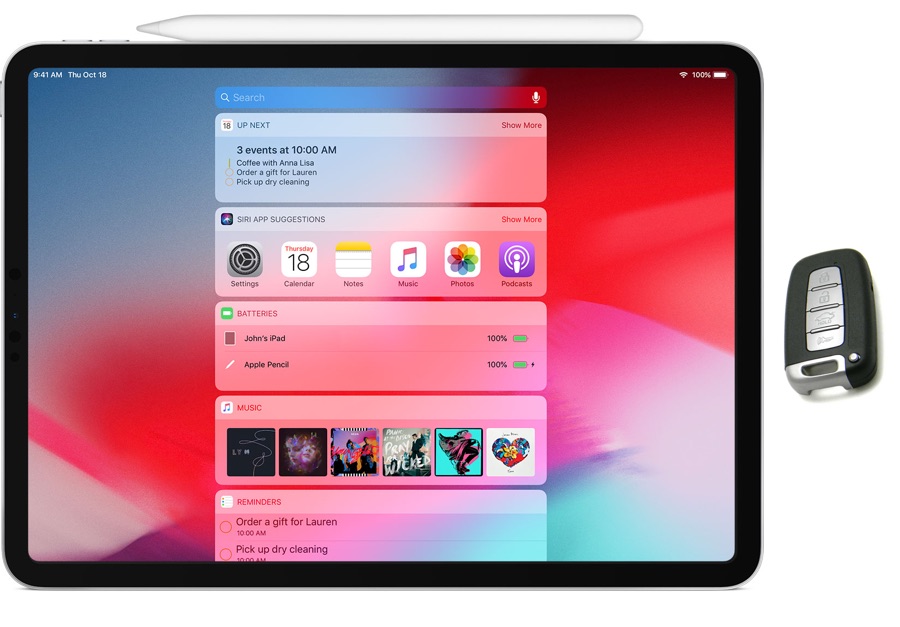 The Second Generation Apple Pencil charges wirelessly. To charge the Pencil you just have to magnetically attach it to your iPad Pro and it begins charging right away. This is an ingenious solution to the nightmarish charging situation of the original Apple Pencil that required the user to plug the Pencil into iPad's lightning port.
While the wireless charging mechanism of the second generation Apple Pencil is convenient there is an issue that many iPad Pro owners who drive cars with keyless entry device or key fob may have experienced. Turns out while Apple Pencil is attached to the iPad Pro and is wirelessly charging it causes signal interference with the car's key fob, which then prevents the car from unlocking with your key fob.
Apple has acknowledged this issues and has listed the solution to this problem on its official support website. According to Apple if you find yourself in a situation when your car won't unlock with the key fob, all you need to do is simply remove the Apple Pencil from the iPad Pro so it stops charging, or you can move your iPad Pro away from the key fob. When you do so any of these things, the Apple Pencil will immediately stop interfering with the key fob signals and allow you to unlock your car with it.
This is one of those bizarre things that every iPad Pro owner should be aware of because while it may not seem likely to happen to you, if it does at least you would know what's causing the issue. Imagine trying to unlock your car while you have your iPad Pro in your hand or backpack with the Apple Pencil attached to it, and your car won't unlock. Removing the Apple Pencil from charging wouldn't be the first solution that would come to mind, would it? (via)