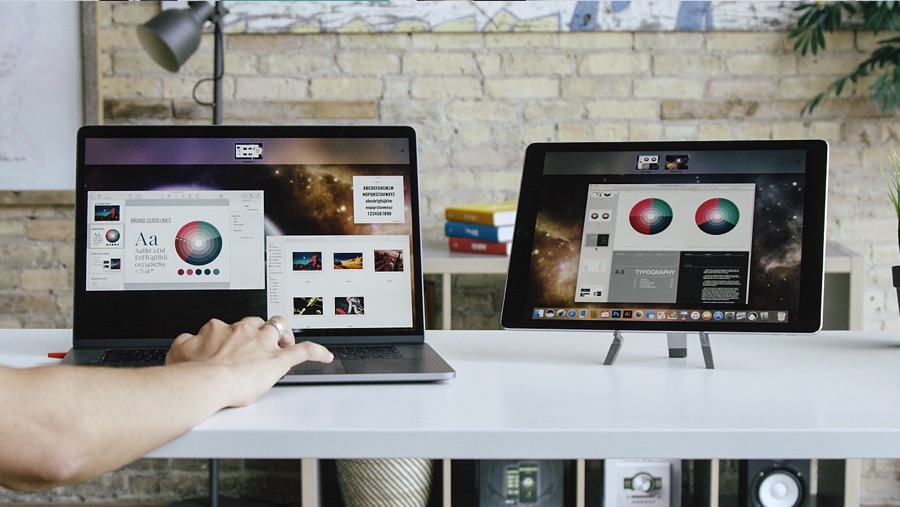 Anyone who has used screen extension apps like Duet or Luna Display would know how useful it can be to be able to use iPad as an extended external display for the Mac. This is especially useful for MacBook users as it allows them to get more real estate on their notebook's display, that too while they are on the go.
Following the success of Mac-iPad screen extension apps, it seems like Apple is looking to offer this functionality by default in the upcoming macOS update. According to a report from 9to5Mac Apple is working on a feature for macOS 10.15 that is internally dubbed as 'Sidecar', which will allow iPad users to use their tablet as an extended display with their Mac.
With this new feature macOS users will be able to send any window of any Mac app to the external display. This new feature will work in both cases, when iPad is being used as an external display as well as when an actual monitor is used as external display. Users will be able to take advantage of this feature using a simple menu, which will be accessible by hovering the cursor over the green maximize button in a Mac app. In addition to the option for moving the app to external display such as the iPad, users will also get options that would include fullscreen and tilling.
Perhaps the most exciting aspect of the 'Sidecar' feature is that users with Apple Pencil will be able to draw on their iPad's screen while it is being used as an external display for the Mac. This will potentially allow users to draw in graphic design apps like Pixelmator or Photoshop using the Apple Pencil, something that requires a device like Wacom tablet for the Mac. In addition to this Apple is also working on a feature that will enable users to snap a window on one side of the screen.
Apple is expected to announce macOS 10.15 at its WWDC 2019 keynote scheduled to take place on June 3rd.