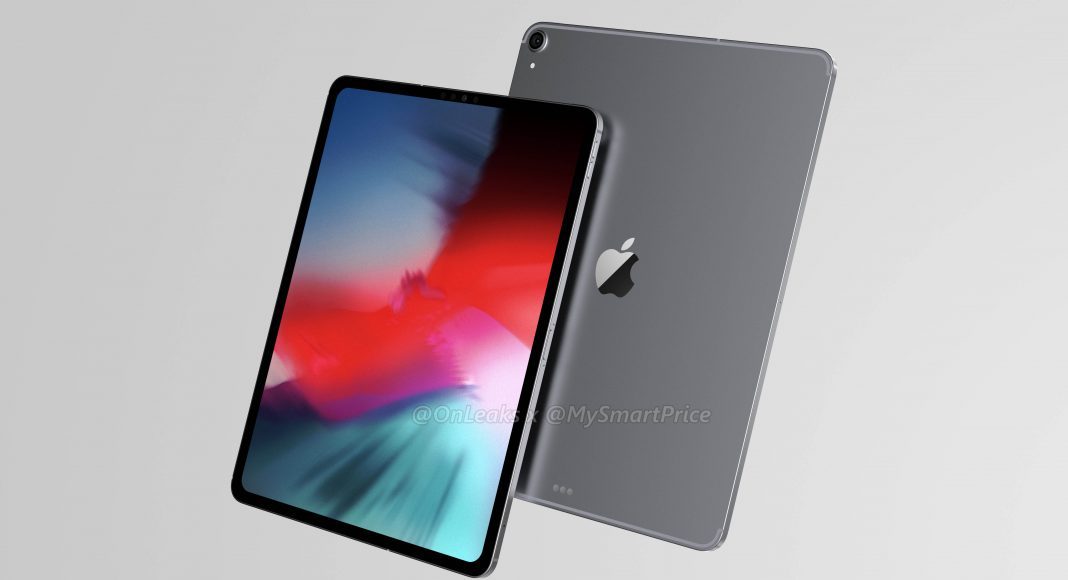 Last month Apple took the stage to announce the new iPhones and a majorly redesigned Apple Watch Series 4. However noticeably missing from the event was the announcement for 2018 iPad Pro models. For months we have been hearing rumors and reports claiming Apple will release new iPad Pro models with edge-to-edge displays, no Home Button and Face ID. Later we heard whispers that Apple will announce new iPad Pros along with new Macs at a separate event that will be held in October.
Now 9to5Mac reports new details about the upcoming 2018 iPad Pro lineup. According to the report 2018 iPad Pro will have 4 Wi-Fi models that are dubbed as iPad8,1, iPad8,2, iPad8,5 and iPad8,6. The device will also have 4 cellular variants that are dubbed iPad8,3, iPad8,4, iPad8,7 and iPad8,8. The existence of four separate models indicates we will have two Wi-Fi models and two LTE models in both sizes.
9to5Mac also talks about previously known information about the upcoming tablets noting the device will have an edge-to-edge display and lack the Home Button, following in the steps of iPhone. The tablets will also feature Face ID, however due to wider bezels compared to the iPhone, Apple will be able to fit the TrueDepth Camera System in its thin bezels, thus eliminating the need for a notch. Also, unlike the iPhones the new iPad Pro devices will offer Face ID unlock capability in both Landscape and Portrait orientations.
iPad Pro 2018 is also rumored to feature USB-C port instead of Lightning port found on all other iOS devices. The addition of this new port will allow the tablet to output 4K HDR video to external displays. iOS will also offer settings that will allow users to control resolution, brightness, HDR and other settings.
A new Apple Pencil is also said to be coming at this year's October event. The Apple Pencil second generation will allow users to pair with their iPad Pro by proximity similar to how AirPods connect to an iPhone. Users will also be able to switch between iPads without having to connect the Pencil to iPad's charging port.
To connect accessories iPad Pro 2018 will feature a new magnetic connector on the back. This will allow users to connect new accessories like Smart Keyboard etc to their iPad.
Details on when Apple will hold its iPad and Mac event are not available yet.