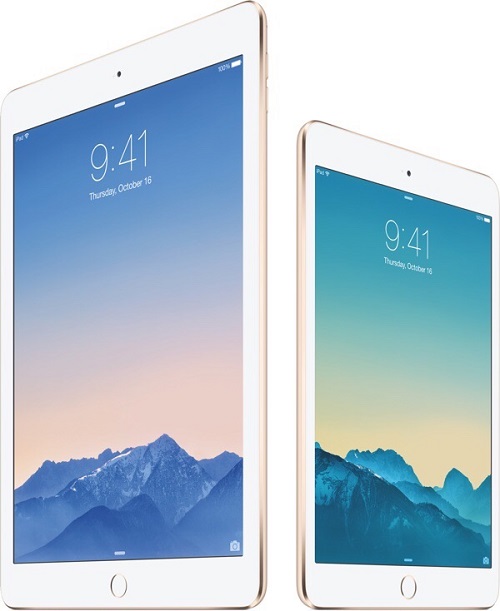 If you have an iPad 4th generation that is in need of repairs from Apple, then you might be up for a pleasant surprise. According to a report Apple is now giving iPad Air 2 as replacement units for iPad 4th generation to those customers whose devices need replacing due to a malfunction. iPad Air 2 is two generations ahead of iPad 4th generation so naturally it is more powerful and more capable than the older model.
The reason behind this generous policy according to 9to5Mac is that Apple is running low on iPad 4th gen. replacement units so it has instructed its staff members to give away iPad Air 2 when the fourth generation replacement models are unavailable. The internal memo that Apple sent to its staff reads "Starting March 30th, iPad 4th generation whole unit repairs may be substituted to iPad Air 2."
Apple's memo also asks staff members to inform customers who are getting the newer iPad as replacement about color and capacity. Since iPad Air 2 comes with a gold color option and 32GB and 128GB capacities as opposed to 16GB and 64GB options. Anyone getting the newer more powerful iPad is also getting more storage.
iPad Air 2 is also not new by any means. The device was launched back in October 2014 and discontinued last month with the release of the new budget iPad. However it is still superior to iPad 4th gen. both in specs and design.
Disclosure: iOSHacker may receive a commission if you purchase products through our affiliate links. For more visit our privacy policy page.