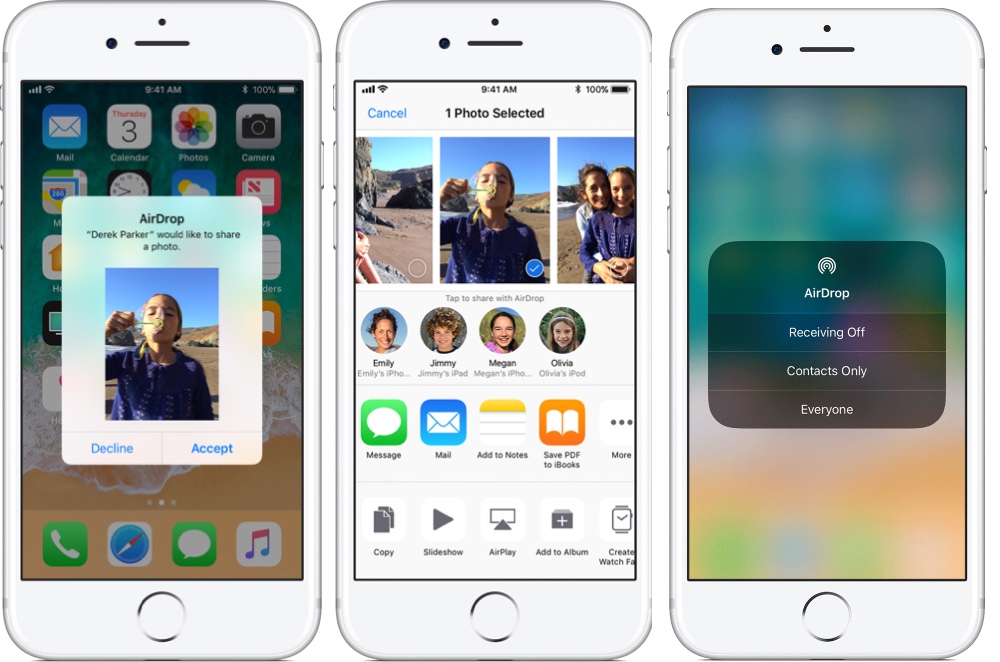 Apple added a new AirDrop feature in iOS 7 that enabled users of supported devices to share different types of stuff with each other. File sharing has always been a weak point for Apple's iOS and with iOS 7 update the company tried to fix this problem. In this post we will tell you about the things you can share with iOS 7 – iOS 11's AirDrop feature. The feature has evolved over many years but remains pretty much the same in iOS 11.
What is AirDrop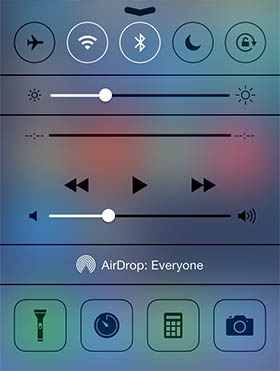 AirDrop feature is nothing new to Apple users. It has been part of OS X operating system from quite some time now. On iOS Apple added AirDrop to allow iOS users to share different types of files with their friends or other people around them instantly. AirDrop uses Bluetooth as well as WiFi connection of the device to make the transfer with another iOS device. AirDrop can only be used to transfer files between Apple devices.
Using AirDrop is as simple as it could get. All users have to do is tap on the share button and select AirDrop from the menu. The transfers are encrypted so you don't have to worry about your privacy or security  of the transfer. A great feature of AirDrop for iOS is that you can share stuff with multiple users at a time. Just select them from the menu and hit send.
iOS 7 – iOS 11 users can configure AirDrop to send or receive files to people who are in contacts or to everyone regardless of if they are in your contact list or not. This feature is much safer then the Bluetooth share feature that does not check if the sender is in your contact list or not. Also, you will have to be signed in to iCloud in order to take advantage of this iOS 11 feature.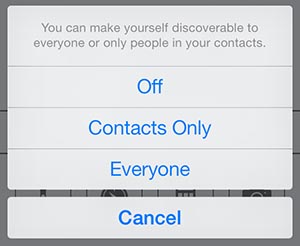 Whenever someone else tries to send you anything while your AirDrop is turned on you receive a pop up that enables users to either accept or decline the file. This gives the user absolute control over what gets shared and what not.
When a share is complete the files is added to the relevant app. So for example someone shared a photo it will appear in the Photos app, a shared contact will appear in the Contacts app and so on.
Devices that support AirDrop
AirDrop is not available on all iOS devices. Some devices that run iOS 7 or later also don't have this feature. Here's the list of iOS hardware that supports AirDrop.
iPhone X
iPhone 8 Plus
iPhone 8
iPhone 7
iPhone 7 Plus
iPhone 6s
iPhone 6s Plus
iPhone 6
iPhone 6 Plus
iPhone SE
iPhone 5s
iPhone 5c
iPhone 5
iPad Pro 10.5-inch
iPad Pro 12.9-inch 2nd gen.
iPad 9.7-inch 2017
iPad Pro 12.9-inch
iPad Pro 9.7-inch
iPad Air 2
iPad Air
iPad 4th generation
iPad mini 4
iPad mini 2
iPad mini 2
iPad mini
iPod touch 6th generation
iPod touch 5th generation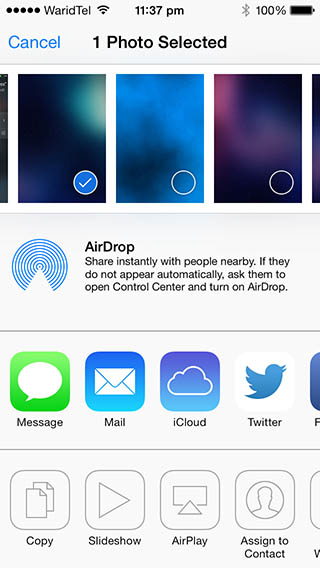 AirDrop enables iOS 7 – iOS 11 users to share a wide range of files with their friends and family. Here's the list of things you can share with other iPhone, iPad or iPod touch users using AirDrop.
Photos
Videos
Contacts
Passbook passes
Notes
Documents and PDFs
Mail attachments
Items stored in Files app
Voice Memos
Web URLs
Links to App pages (App Store)
Maps directions
And more…
Did we miss anything? Let us know in the comments section below.
This post was updated on 28 September, 2017 with fresh information and iOS 11 screenshots.