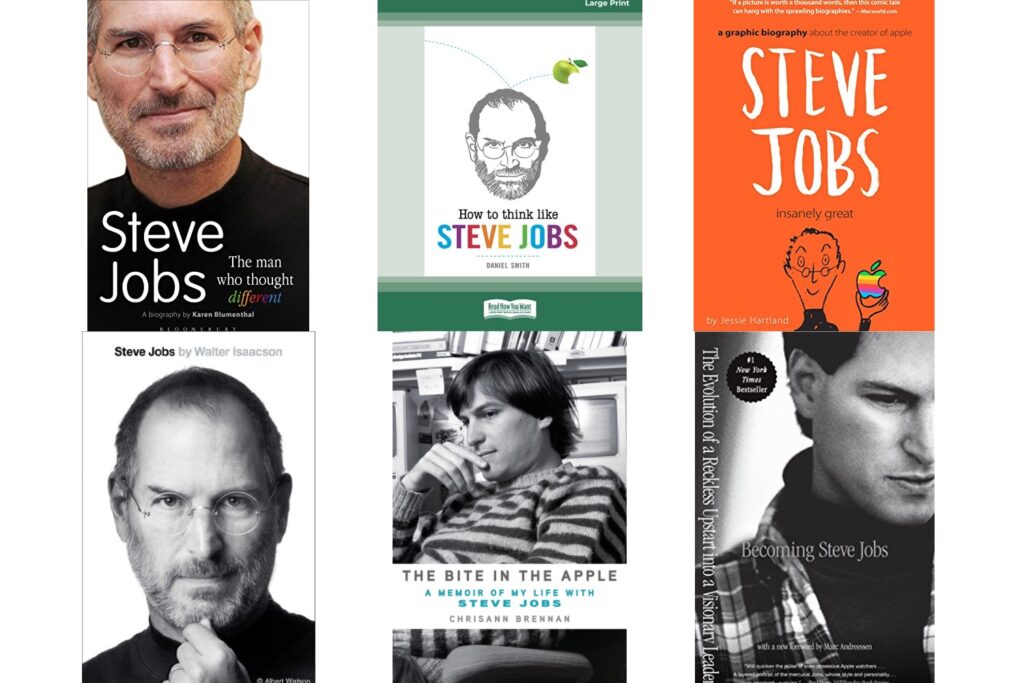 Steve Jobs stands out as one of the greatest leaders, entrepreneurs, innovators, and thinkers of our time.
The success he achieved in his life has amazed many people. Probably this is why he's known today not only as a successful entrepreneur but as an inspirational figure of the 21st century as well.
Though he may appear luckier than most, the man never really had it easy. Throughout his life, he read voraciously and learned a great deal. Throughout his career and life, he acquired abundant knowledge and awareness that led to success.
Best Books On Steve Jobs
The best books on Steve Jobs are a must-read if you are eager to learn more about him. Here's a compiled list for you!
1. Steve Jobs by Walter Isaacson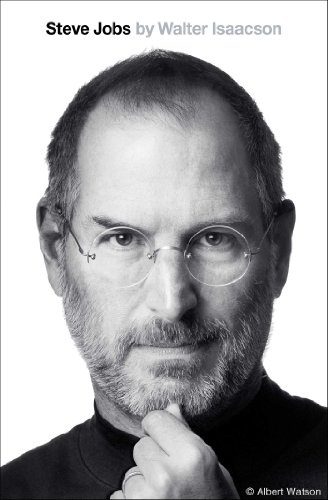 Based on more than forty interviews with Steve Jobs conducted over two years, as well as interviews with more than 100 family members, friends, adversaries, competitors, and colleagues, this book offers an in-depth portrait of the man who changed the world.
This is a riveting book about the roller coaster life and intense personality of Steve Jobs – a creative entrepreneur whose ferocious drive and passion for perfection revolutionized six industries: personal computers, animated movies, music, mobile phones, tablet computers, and digital publishing. Isaacson's portrait touched millions of readers.
In spite of the fact that Jobs cooperated with the author, he retained no control over the content. His approach was open and honest. In addition to encouraging others to speak honestly, he himself was candid about the people he worked with and competed against.
| | | |
| --- | --- | --- |
| Kindle $16.99 | Hardcover $17.33 | Paperback $13.49 |
Purchase Steve Jobs by Walther Isaacson here
2. Becoming Steve Jobs: The Evolution of a Reckless Upstart into a Visionary Leader by Brent Schlender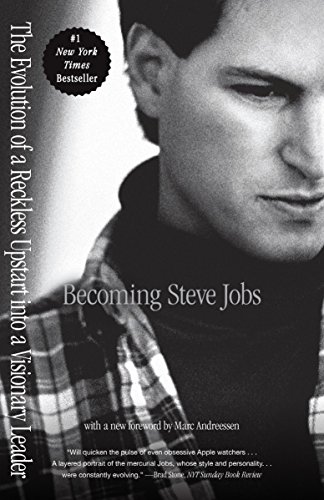 This #1 New York Times bestselling biography is the story of Steve Jobs' rise to become one of the most visionary CEOs in history.
A conventional, one-dimensional view of Steve Jobs is broken down in Becoming Steve Jobs, which depicts him as half-genius, half-jerk from his youth, and as an irascible, selfish leader who slighted friends and family alike. An essential question about the life and career of the Apple cofounder and CEO is addressed in Becoming Steve Jobs: What made a young man so reckless and arrogant that he was exiled from the company he founded so effectively as a visionary business leader, ultimately transforming billions of people's lives?
A real human being struggling with his failings and learning to maximize his strengths, Schlender and Tetzeli penned down a different story based on incredible, sometimes exclusive access. The life narrative of Steve Jobs is told by those closest to him, including his family, former inner circle executives, and top employees at Apple, Pixar, and Disney, including Tim Cook, Jony Ive, Eddy Cue, Ed Catmull, John Lasseter, Robert Iger, and many others. Their rich narrative is packed with never-before-told stories.
| | | |
| --- | --- | --- |
| Kindle $14.99 | Hardcover $9.46 | Paperback $18.00 |
Purchase Becoming Steve Jobs: The Evolution of a Reckless Upstart into a Visionary Leader here
3. Steve Jobs: The Man Who Thought Different: A Biography by Karen Blumenthal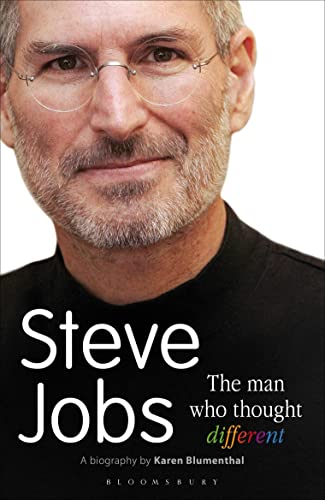 This is a fascinating biography of a pioneering innovator who revolutionized computing, music, filmmaking, design, smartphones, and more. The book has been nominated for the YALSA Excellence in Nonfiction Award!
This critically acclaimed book explores the evolution of computers while examining the complex and legendary man. With Jobs' inspiring commencement speech framing the narrative and black and white photos throughout, this is the story of the man who changed the world.
He never followed a predictable path from the beginning. This book explores Steve Jobs' life from the beginning, from his adoption at birth to completing one semester of college to co-founding Apple with his friend Steve Wozniack in his parents' garage.
| | | |
| --- | --- | --- |
| Kindle $9.99 | Hardcover $38.31 | Paperback $9.79 |
Purchase Steve Jobs: The Man Who Thought Different: A Biography here
4. How to Think Like Steve Jobs by Daniel Smith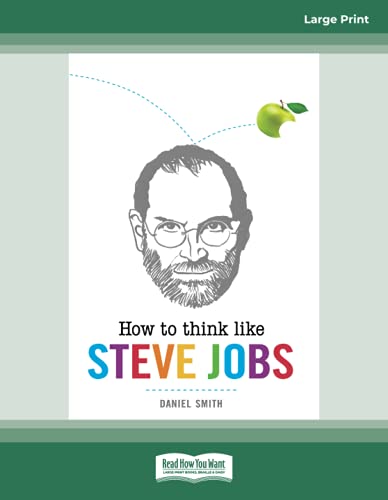 Take a look at the world through the eyes of Steve Jobs, and you will find yourself thinking like a true innovator.
He changed the perception of technology in Silicon Valley by advocating effective design in both function and appearance.
But what was the secret to his success? Which methods did he use?
This book explores the philosophies and skills Jobs utilized in his journey to the top and in ensuring Apple's unique position in society. Reading this book, you can discover what the master has to say about innovation, inspiration, presenting an idea, advertising, and much more.
| | | |
| --- | --- | --- |
| Kindle $6.49 | Hardcover $9.08 | Paperback $8.90 |
Purchase How to Think Like Steve Jobs by Daniel Smith here
5. Steve Jobs: Insanely Great by Jessie Hartland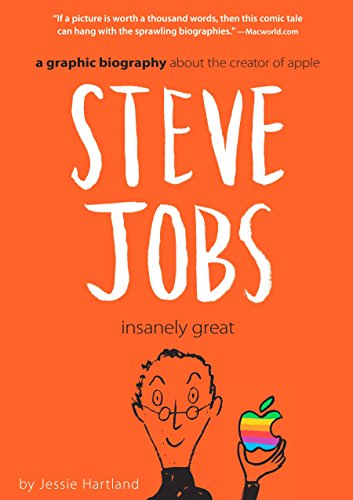 This graphic novel retelling of the life of the Apple innovator will capture the imaginations of legions of readers who live and breathe the technocentric world Jobs created, whether they've seen Aaron Sorkin's Steve Jobs movie, read Walter Isaacson's biography, or just own an iPhone.
An entertaining and fast-paced book, this Steve Jobs Autobiography in graphic format tells the story of the ultimate American entrepreneur, the man who brought us Apple Computer, Pixar, Macs, iPods, iPhones, and more, through black-and-white illustrations and handwritten text.
A compelling biography of the insanely great Steve Jobs, Jessie Hartland depicts the meteoric successes, devastating setbacks, and myriad contradictions that made up the extraordinary life and legacy of the technology genius.
| | | |
| --- | --- | --- |
| Kindle $9.99 | Hardcover $22.95 | Paperback $10.99 |
Purchase Steve Jobs: Insanely Great here
6. The Bite in the Apple: A Memoir of My Life with Steve Jobs by Chrissan Brennan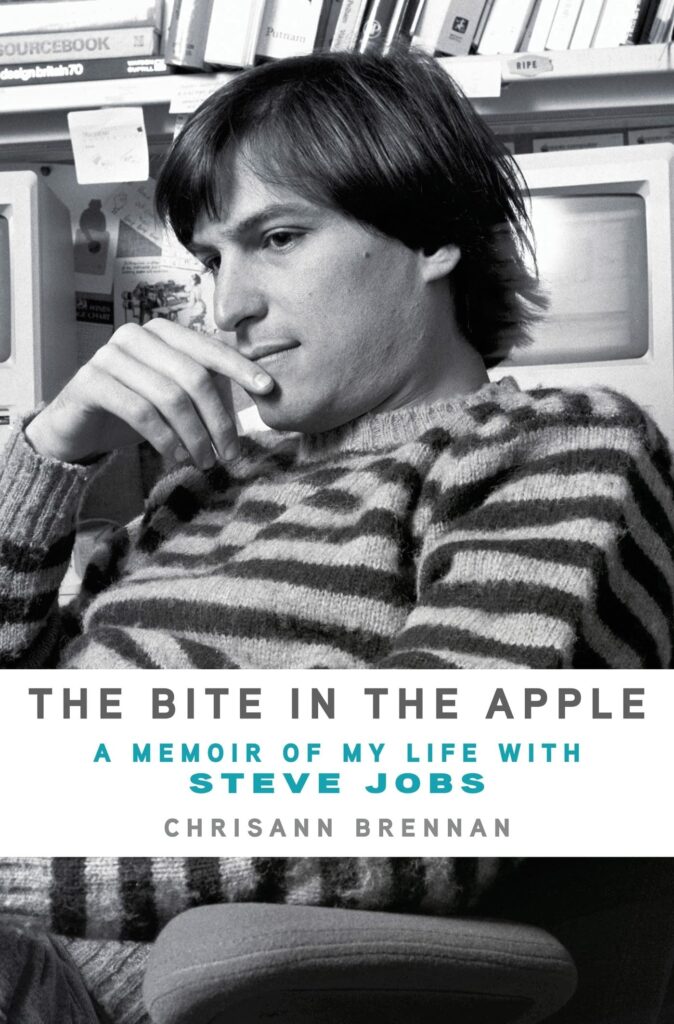 An intimate look at the life of Steve Jobs by the mother of his first child providing rare insight into Jobs's formative, lesser-known years
Providing rare insight into Steve Jobs' formative, lesser-known years, this book is an intimate look at his life by the mother of his first child.
It is a very human portrait of Jobs's rise and its cost, from the author's perspective as his first girlfriend, co-parent, friend, and, like many others, the object of his cruelty. There is depth and breadth to Brennan's writing, and she doesn't buy into all the hype. She talks passionately about an idealistic young man who was determined to change the world, a young father who denied his child, and a man who mistakenly believed power was love. This intimate memoir provides an insight into the myth of Steve Jobs as told by Chrisann Brennan. This is a must-read book that reveals a more real Steve Jobs.
| | | |
| --- | --- | --- |
| Kindle $12.99 | Hardcover $1.55 | Paperback $22.99 |
Purchase The Bite in the Apple: A Memoir of My Life with Steve Jobs here
So, that was all on the list of best Books on Steve Jobs. What book will you read first? Let us know in the comments below.
Disclosure: iOSHacker may receive a commission if you purchase products through our affiliate links. For more visit our privacy policy page.