iPhone
Clever Siri Shortcut Lets You Eject Water From iPhone's Speaker Grill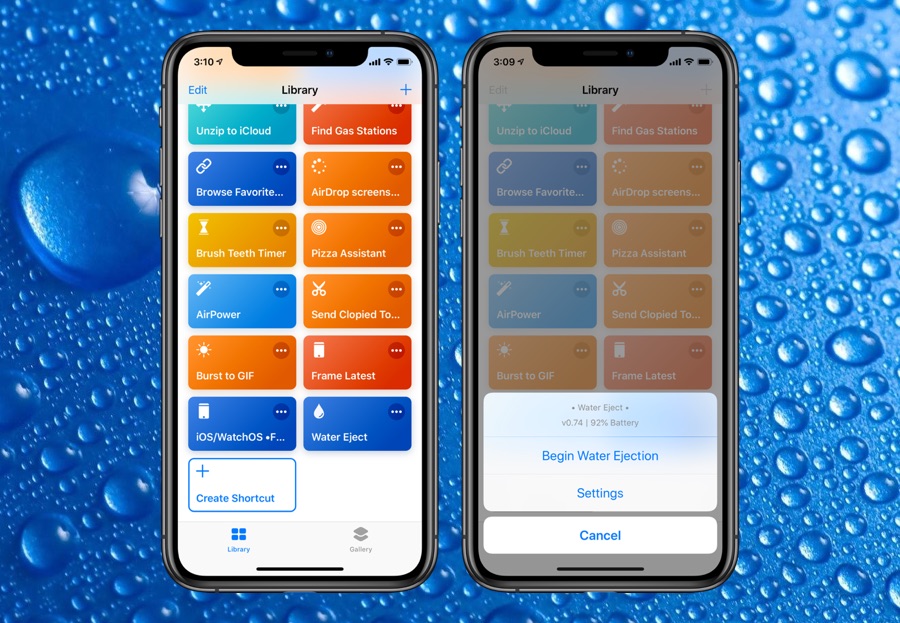 The latest iPhones are all water resistant and come with IP68 rating. This means you can take your iPhone under water during a casual swim or use it during shower. While the iPhone works totally fine after it has been underwater, same cannot be said about the speakers, as they sound a little muffed up since the water goes inside the speaker grill. The water could take some time to clear up.
A clever Siri shortcut solves this issue by ejecting water from the speaker grills. The shortcut plays a high frequency sound that forces the water out of the speaker grill in no time. The Water Eject shortcut works in the similar way as the Water ejection feature found on the Apple Watch, that also ejects water by playing a sound through the speakers.
When you run Water Eject shortcut you can actually see water coming out of the speaker grills, and that is how you know this shortcut actually works.
You can install the shortcut to your iOS device by going to this link. Once the shortcut has been added to your device simply run it by tapping on its tile. After you run it tap on 'Begin Water Ejection' and it should start working.
The video above shows the Water Eject shortcut in action and you can clearly see water coming out of speakers when the shortcut is activated.