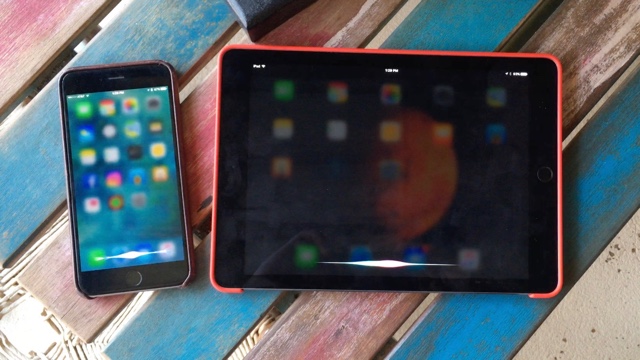 When Hey Siri feature was introduced with iOS 9 many users complained that when they use it in a room with more than one Apple devices, all devices respond at the same time. This was true for both devices belonging to other people as well as multiple devices owned by the same user. For example, if you used 'Hey Siri' command in a room that has your iPhone and iPad, both devices will respond at the same time. Even Apple knew about this issue as Phil Schiller once joked at the company event about not saying the phrase Hey Siri, as it would invoke Siri on all iOS devices in the audience.
Now it seems like Apple has finally taken a step to solve this problem as many report that if iOS 10 is running on all nearby devices belonging to the same user, only one device responds to the Hey Siri command while others remain silent. When the command is said by the user all devices wake up, however Apple has a system in place that tells other devices to ignore the command when one of them is responding. So iPhone will respond and tell the iPad to ignore the command at the same time or it could be the other way around.
It is unclear at this point how the whole system works in terms of how devices communicate with each other and how a device is selected to respond to the command over the other. Apple could be using Bluetooth communication between the two devices, or could be doing it on its back-end when both devices associated with the same Apple ID try to make connection with the Siri server. Perhaps its just a race and the device to respond first wins, we are not sure at this point in time.
You can find the demo of this new Hey Siri function in the video below courtesy of 9to5Mac.
Disclosure: iOSHacker may receive a commission if you purchase products through our affiliate links. For more visit our privacy policy page.