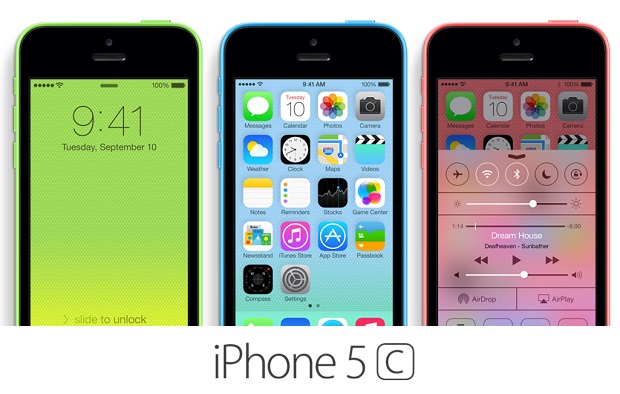 This year's iPhone event was unusual for a number of reasons and the biggest of them all is the fact that it announced not one but two new models of its smartphone. iPhone 5c was announced by Apple at the event yesterday, which is the cheaper and more colorful model of iPhone. It features same specifications and features as iPhone 5 however when it comes to looks it is entirely a different device.
Design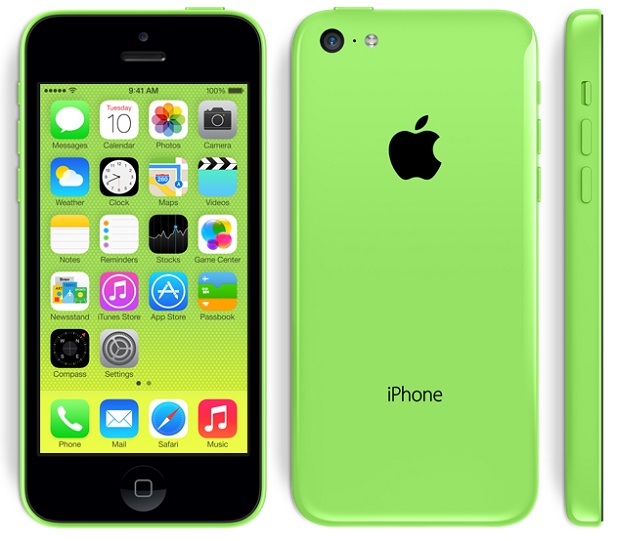 Although iPhone 5c has been released to replace iPhone 5 as the second and cheaper option for buyers it brings a completely new design to the iPhone lineup. Made of polycarbonate material it costs less to build for Apple than iPhone 5's costly design. Although the iPhone 5c is mostly made up of plastic Apple has done a wonderful job of not making it look cheap unlike other smartphones made up of similar materials. The iPhone 5c comes in red, green, white, blue and yellow colors.
The external buttons and slots on this new version of iPhone are at same places as other models. On left side volume and silent buttons are present while the power button is located on the top. On the bottom headphone jack, lightning port and speaker grill is present. Sim card slot is present on the right side.
Apple has also announced a new case especially made for the iPhone 5c that not only protects the device but also compliments well with its colorful design. iPhone 5c weighs 132 grams and is 8.97mm thick.
Specifications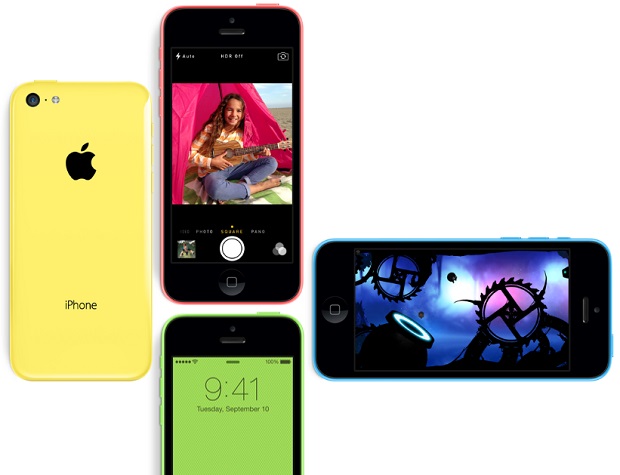 If you only look at the spec sheet of iPhone 5c you would confuse it with the iPhone 5. It is powered by an A6 chip, features an 8-megapixel iSight camera, HD front camera, 1080p video recording, LED flash, 4-inch retina display with 1136×640 pixel resolution, 16/32GB storage options, LTE, WiFi 802.11a/b/g/n and Bluetooth 4.0.
Software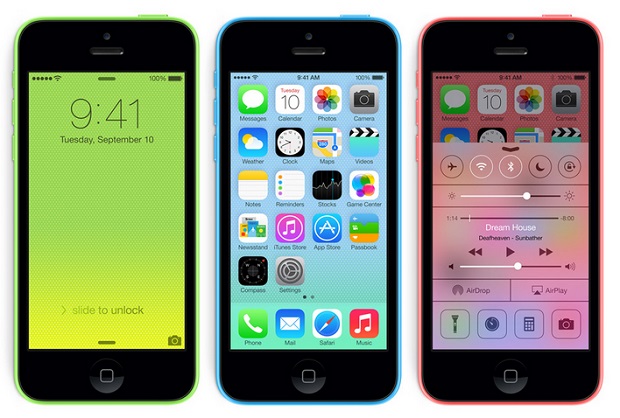 The new Apple iPhone 5c will ship with iOS 7 installed. The radically redesigned software update compliments well with the colorful design of this iPhone more than it does with any other iOS device. Apple has made iWork apps for iOS free for devices purchased after September 1, which include Pages, Numbers and Keynote. That means every iPhone 5c user will be eligible to download these apps for free.
Pricing and Availability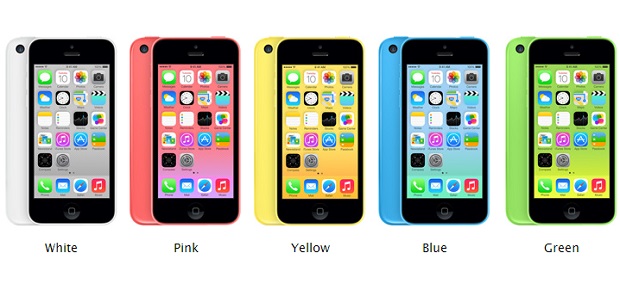 The pre-orders for iPhone 5c will begin on September 13 and the devices will be shipped on September 20. The 16GB model will be available for $99 whereas the 32GB  model of iPhone 5c will be available for $199 on contract. The device will be available on all major US carriers including AT&T, Verizon, Sprint and T-Mobile.