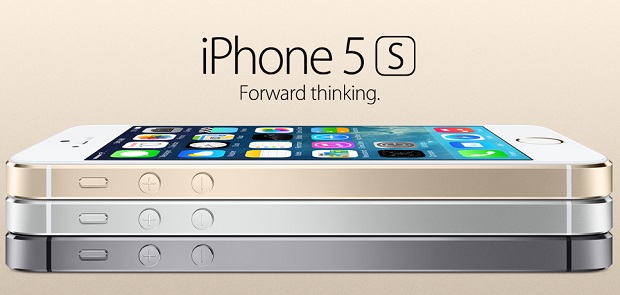 Apple has finally announced iPhone 5s in an event the it hosted in Cupertino. The new iPhone 5s brings several new features as well as performance and speed improvement overs the previous model. Apart from adding new features the  company has also released the device in a new Champagne color along with the white and space grey.
Here are the new and most notable features and details about the new device.
Touch ID fingerprint scanner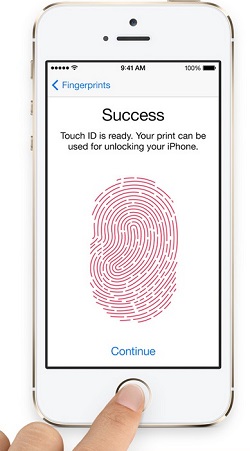 When Apple introduced iPhone 4S back in 2011 the most important feature of that device was Siri. Now in iPhone 5s Apple has introduced another signature feature that is expected to set the tone for rest of the mobile market. Touch ID fingerprint scanner is the most notable feature of iPhone 5s. In this new model of iPhone Apple has changed the iconic home button with a redesigned button that does more than what it did before.
Using Touch ID feature is very simple for users. All they have to do is set up the Touch ID feature on the iPhone after which they can use it without any extra effort. Touch ID allows users to add as many fingerprints they want so if you want to give access to your iPhone to family or friends then you can add their fingerprints as well. The fingerprints will also be usable in iTunes store.
The Touch ID feature works pretty much seamlessly. Users can unlock their device in a few seconds and the process seems faster than entering the passcode.
Specs and Design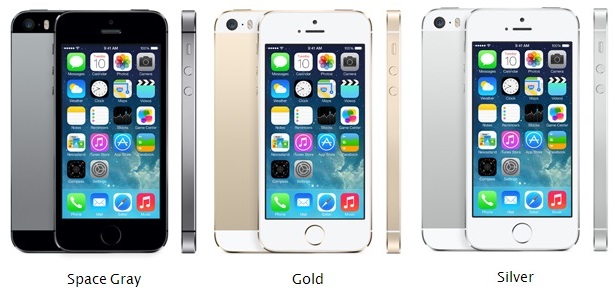 iPhone 5s features the same design as iPhone 5 however Apple has introduced it in a new 'Champagne' color. While the design has remained mostly the same the new iPhone 5s brings a big improvement over the specifications of its predecessor. iPhone 5s features a new A7 chip, which is the first ever 64-bit mobile processor. The new iPhone also features the M7 motion coprocessor that enables the device to detect whether the person is walking, running or driving. This ability of iPhone could potentially be very useful for apps that require tracking.
iPhone 5s features the same 4-inch retina display found on other models with a resolution of 1136 x 640 pixels. The device has an 8-megapixel camera, 1.2-megapixel front camera, Bluetooth 4.0, WiFi 802.11a/b/g/n, LTE, fingerprint scanner, a battery that provides 10 hours of talk time over 3G and 250 hours of stand by and more. It will come in 16, 32 and 64GB storage capacities.
Camera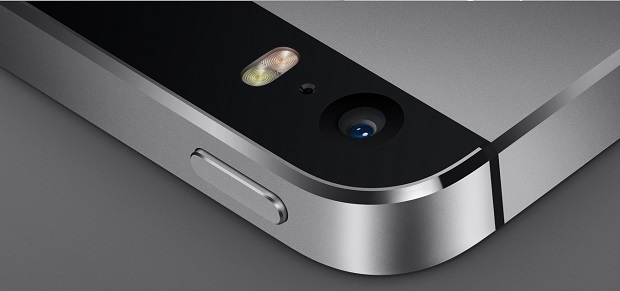 The camera of iPhone 5s is 8-megapixel however Apple has made some big improvements to it that set it apart from what we have seen in previous models. The 8-megapixel camera on the new iPhone has a 1.5µ pixels and an aperture of ƒ/2.2. It features a dual LED flash, Sapphire crystal lens cover, true tone flash, hybrid IR filter, five-element lens and more. It is capable of take panorama shots of up to 28-megapixels.
On the video side this new camera of iPhone 5s is again an improvement over the previous generation. Apart from recording 1080p videos it is also capable of recording videos in slow motion mode. Improve video stabilization also allow users record perfect videos without any distractions. Overall iPhone has retained the quality of its camera that makes it the most used camera of the world.
Software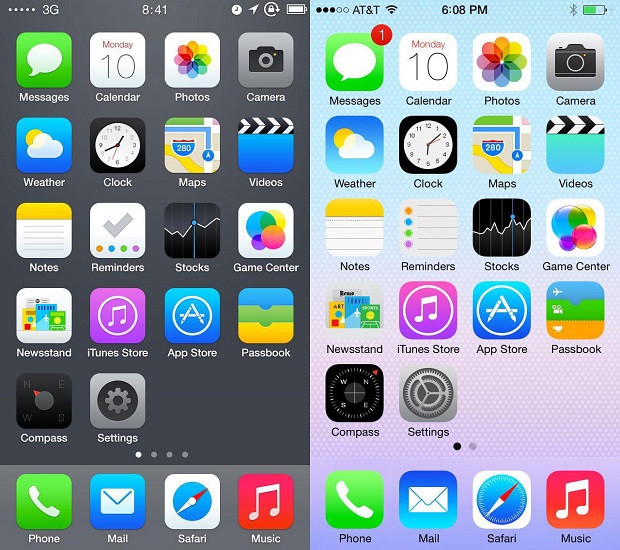 iPhone 5s runs the iOS 7 software that will come loaded on this device and will be publicly released in the coming days for previous models. The iOS 7 brings a radically redesigned user-interface and look that sets it apart from iOS 6 or older versions. Apple has added some nice enhancement in iOS 7 specifically for iPhone 5s including features for better camera performance, finger print scanning and more.
Pricing and availability

The pre-orders for iPhone 5s will begin on September 13 and the device will be shipped to customers and available in stores on September 20. It will cost $199, $299 and $399 on contract for 16, 32 and 64GB models respectively. In the US it will be launched on all major carriers including AT&T, Verizon, Sprint and T-Mobile.