The new MacBook Pro is an amazing device. It has so many great features that will surely make any macOS user want to have it. While the device is packed with next generation features and it is so advanced that it makes a very important component of the latest iPhone 7 obsolete. Yes, we are talking about the lightning cable, that has a lightning connector on one end and a USB connector on the other. As the new MacBook Pro only features USB Type-C ports (Thunderbolt 3) there's no way of connecting the iPhone 7 or any other iOS device for that matter without buying an adapter or a USB-C based lightning cable, that Apple does not include in the box.
It is safe to assume to most MacBook Pro users are going to also have an iPhone, iPad or iPod touch. So they will have to spend $25 extra to purchase a USB-C to Lighting cable. Even if you happen to have the latest and greatest iPhone 7, which was released just over a month ago you won't be able to connect it with your new MacBook Pro without spending more of your hard earned money on cables and adapters.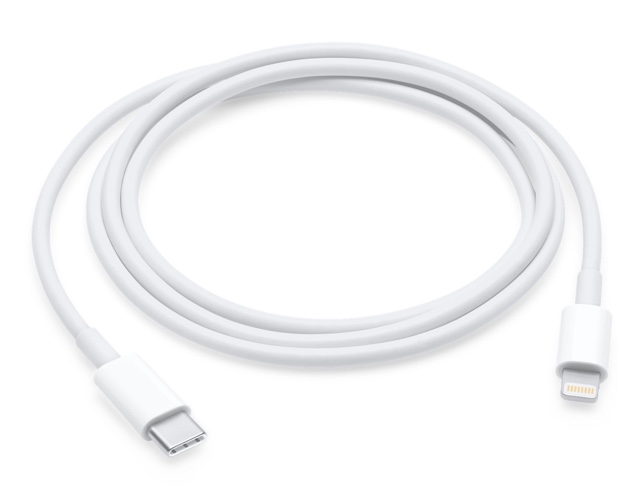 Oh and also if you were planning to use your Lightning EarPods headphones (the ones that come in the box with the new iPhone 7 and 7 Plus) with your MacBook Pro, then you are out of luck, too. There is no lightning port in the new notebook, so you will need another adapter.
The only good news that came out of the Apple event as far as ports are concerned is that there's still a 3.5mm headphone jack in the device.
Disclosure: iOSHacker may receive a commission if you purchase products through our affiliate links. For more visit our privacy policy page.