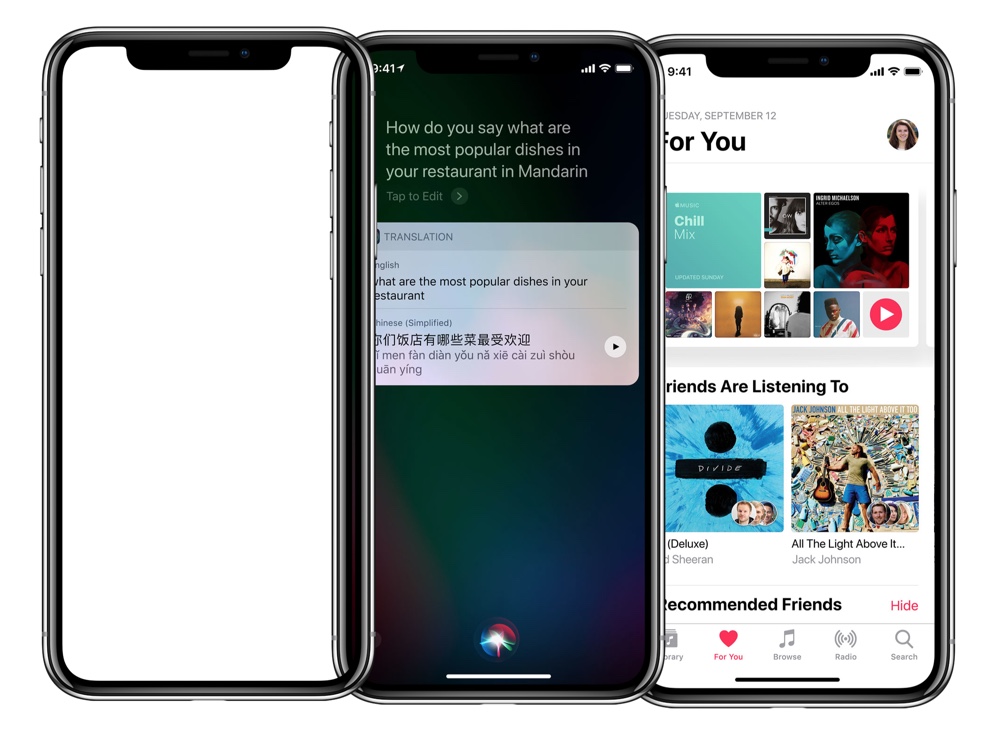 iPhone X pre-orders begin on October 27. Even before its launch iPhone X has already become the most anticipated gadget of 2017. Even though the device is super popular among smartphone buyers, it is expected that it will be available in short supply at the beginning. This will not only result in many upset iPhone fans but also many profit makers who would do their best to take advantage of the situation, by selling iPhone X at significantly high prices in the black market.
Days before pre-orders begin iPhone X sale listings have already started to appear on sites like ebay, and are available at 'Buy it now' prices of $3,500. The devices will ship on November 3rd.  Listings with biddings have also reached $1,400 and more. Since the iPhone X 256GB model retails for $1,149, the device is available on the black market at around 3x the original price tag. Another ridiculous iPhone X listing had the device selling for $6,000.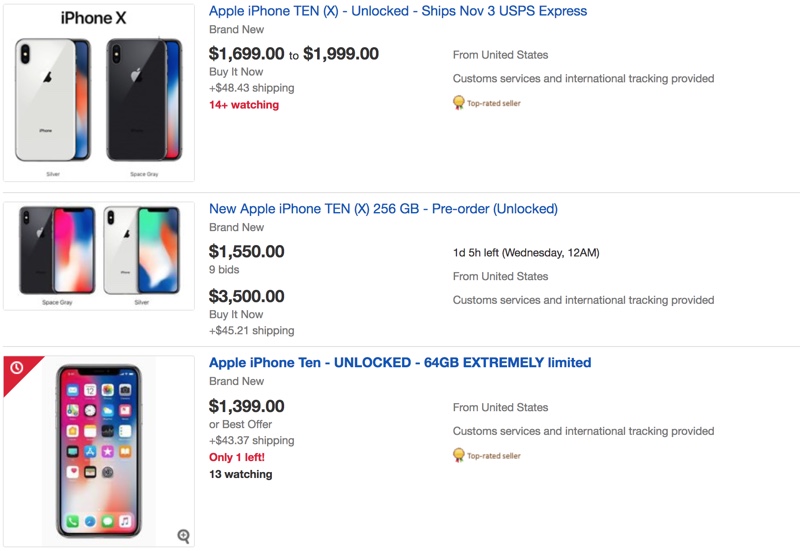 The listings clearly mention that the order may be cancelled if the seller is unable to get his or her hands on an iPhone X unit. This is a clever move since no one can be sure if they will be able to book an iPhone in time on October 27. Most listings do promise the delivery on November 3rd, which is when iPhone X ships officially.
In another ebay listing for iPhone X the 64GB model is listed for $1,699 while the 256GB model is available for 'pre-order' at $1,999.
"Ship on Nov 3 by FREE USPS Express Mail (1 – 2 Business Days) Signature Required when receiving. Will provide full refund if we are unable to get the model you specify on Nov 3."
The iPhone X launch is sure going to be interesting. We will report about the device's launch as pre-orders begin on October 27th.
Disclosure: iOSHacker may receive a commission if you purchase products through our affiliate links. For more visit our privacy policy page.