It has been almost 6 months since Apple announced the iPhone X at its September media event. This means Android smartphone manufacturers had plenty of time to come up with devices and features that could undermine Apple's flagship device.
What these Android manufacturers have been up to is on full display at the ongoing Mobile World Congress event taking place in Barcelona.
So is there an Android device that can truly compete, and perhaps beat iPhone X? Lets take a look.
Samsung S9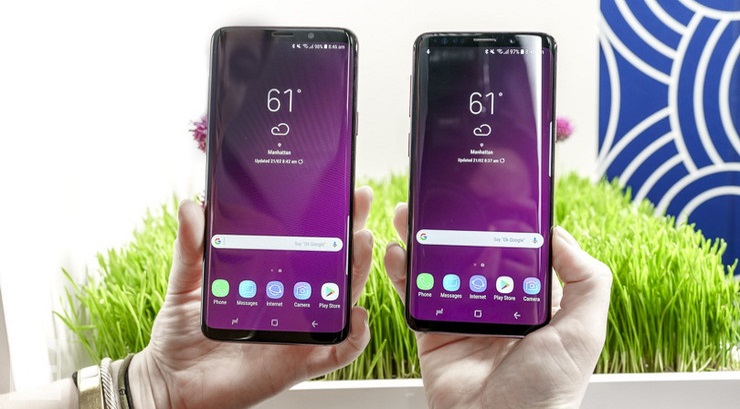 Samsung being Apple's biggest competitor and a leader in the Android marketplace is the one we would expect to come up with the best answer to Apple's flagship. However the company has only introduced marginal upgrades to its Samsung S9 flagship, which is replacing the S8. In fact the S9 model is largely fixing the blunders that the company made in S8, that includes moving the fingerprint sensor from side of the camera to its bottom. I guess that could solve the issue where users will accidentally touch the camera instead of the scanner, however we will get the real answer when the device gets into the hands of real users.
Then there's the notch. Samsung made its infamous ad in which it mocked Apple fans with the notch hairstyles, lining up to buy the iPhone outside an Apple Store. So has Samsung been able to solve the notch dilemma of the smartphone industry? Far from it. Samsung S9 has the same ugly notch at the top that covers the whole top of the screen, eating up the precious real estate. What's worse is that it also has a notch at the bottom for some reason. Samsung will tell you that it has more screen to body ratio compared to iPhone X, but that is due to the infinity display that goes around the corner. Although that looks cool, it isn't nearly as useful as iPhone X's ear design showing time, date, battery and signal information.
Face ID is another technology that was mocked by Apple's competitors, however we have yet to see anyone of them coming up with a better solution. Samsung, the king of gimmickry has introduced what's called Intelligent Scan. This feature combines the 2D Facial Scan and Iris scan together. The phone will have both Face and Iris scanning feature activated, and will choose which one to authenticate from based on the  reliability of the scans. So if you are in a low light situation, then phone will unlock with an Iris scan. So is this solution more secure than Face ID? Absolutely not. In addition to this Samsung S9 also offers fingerprint sensor and passcode unlock, all of which makes phone security and user experience unnecessarily complicated.
As of now no other smartphone maker has been able to put a 3D sensor based facial recognition feature on their devices.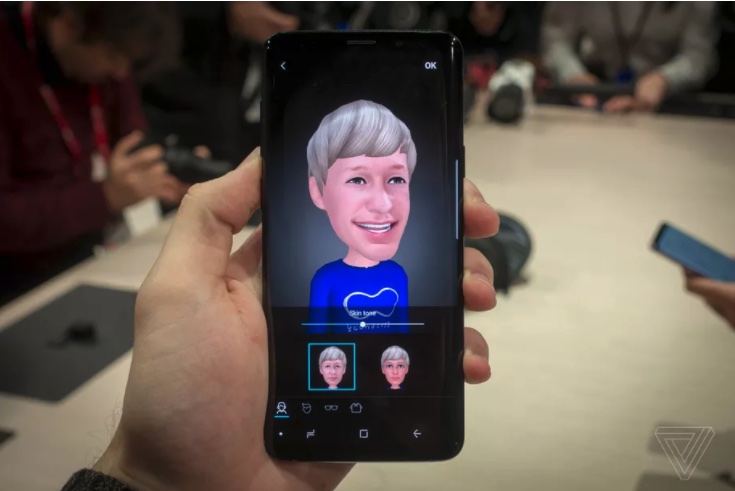 Samsung S9 also has AR Emoji feature, which if you are being generous can be called a poor attempt at imitating Animoji. Needless to say it is quite unapologetically terrible.
Asus Zenfone 5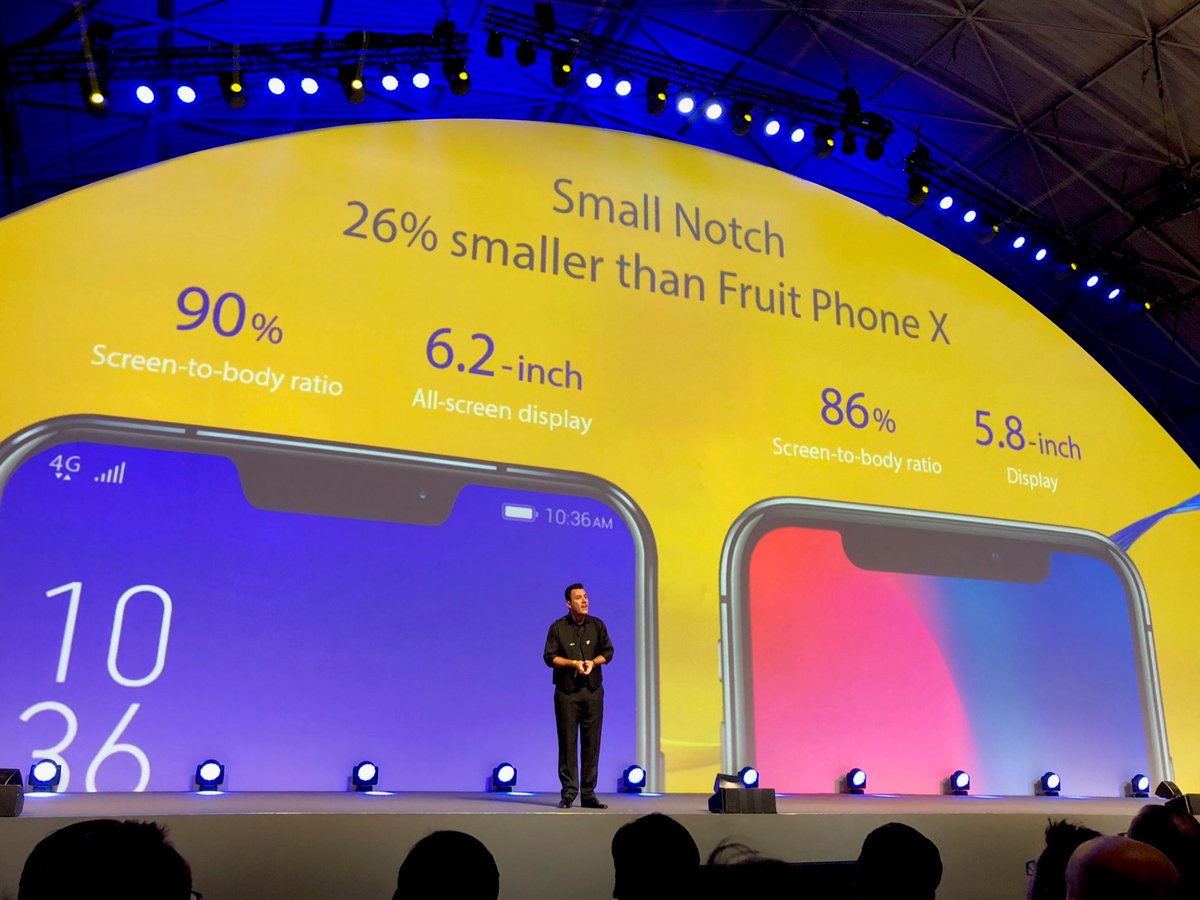 Moving on to Asus, a company that should just stick to its laptop business. They introduced their Asus Zenfone 5, which is essentially a shameless iPhone X clone. Their head of marketing even said this "Some people will say it's copying Apple, but we cannot get away from what users want".
You have to give Asus credit for actually having the audacity of comparing the two devices, that too in a degrading way. Asus put up a slide in its presentation that touted that its phone has a smaller notch that is "26% smaller than Fruit Phone X". That's the most cringe inducing slide I have seen in a technology presentation for a while.
First of all dear Asus, iPhone X's notch is larger because it has a 3D sensor, which provides the most secure way to unlock the phone using a facial data. It is also aesthetic and gives iPhone a unique look. Your smaller notch has less tech in it and looks kind of ugly. (image via)
Vivo Apex 'Concept'
Vivo, the Chinese company that brought us a smartphone with an in-glass fingerprint scanner showcased a futuristic concept phone at MWC. The phone has a truly bezel-less edge-to-edge display. The phone accomplishes this by putting the fingerprint scanner under the display, however this time around it has a larger coverage area, which is nice. The phone also has a front facing camera however that is hidden until you want to use it. When you do it will pop out from the top of the phone. For calls Vivo does not have a traditional earpiece, instead it vibrates the screen to make it function as an earpiece. All this looks cool for a concept but its practicality and feasibility for an actual smartphone can only be determined once they come out with one.
Disclosure: iOSHacker may receive a commission if you purchase products through our affiliate links. For more visit our privacy policy page.