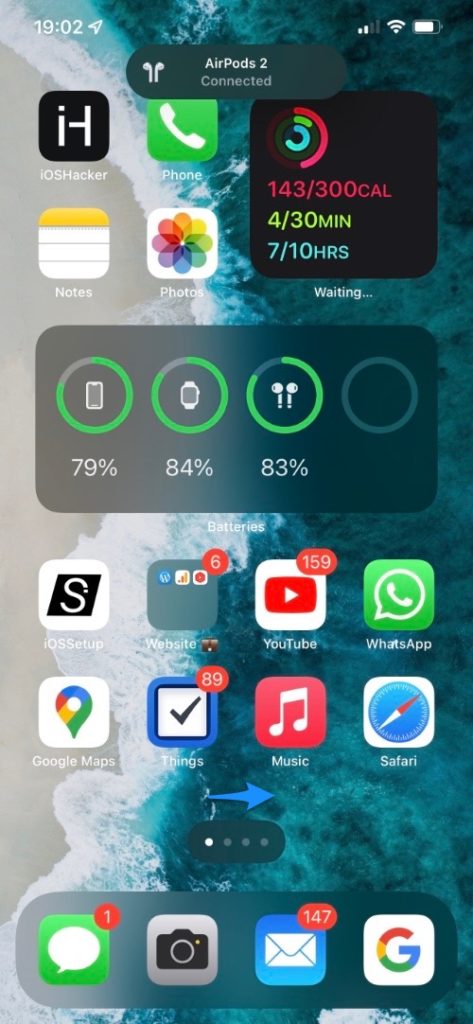 If you are running iOS 15.2 or later, then you can jump through your iPhone's home screen pages more quickly by using a simple trick. This is thanks to a change Apple has made to what happens when you tap on the home screen page dots.
Now when you tap and hold on the home screen page dots you can slide your finger towards the right side in order to quickly jump through pages or instantly access the last page. This way is much faster and easier than swiping on the screen repeatedly to access other pages, especially when you have many pages on the home screen.
Not just right but you can also scroll towards the left side when you tap and hold and then slide your finger towards left.
As you tap on the page dots section a background will appear behind the dots that indicates you can now move left or right to scroll through pages.
You can also tap and hold on the page dots for a slightly longer time in order to enter the wiggle mode and then tap on them again to access home screen page editing screen.
More home screen tips
Disclosure: iOSHacker may receive a commission if you purchase products through our affiliate links. For more visit our privacy policy page.