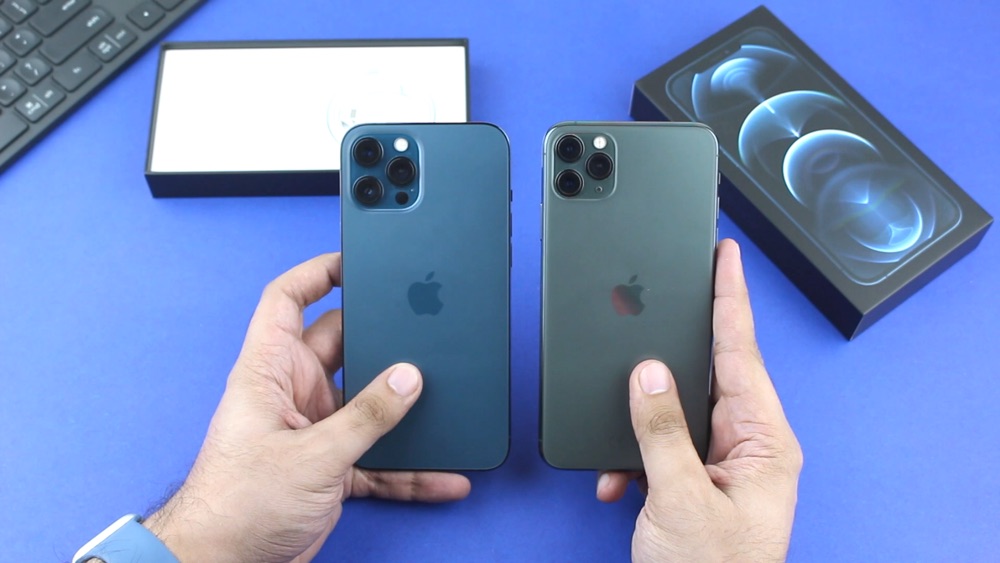 We'd like to share a few pointers on how to choose the right place to sell your pre-owned iPhone, as well offer a few recommendations for a smooth transaction.
So you decided it's time to get rid of your older iPhone model, but are unsure on how and where to do it? Well, we might have saved you the trouble! Without further ado, here are a few quick tips on how to prepare your iPhone for sale and what factors to consider when choosing between cash, store credit or a gift card.
Things to factor in when selling your used iPhone
First of all, you'd need to properly prep your iPhone for the new owner. But don't get discouraged, as the process is relatively quick and easy! Start with backing up your files. Then, you would have to erase your iPhone,to prevent future users from having access to your information. We suggest following our iPhone trade in guide in order to successfully ready your smartphone for sale.
Aside from preparation, there are other things to consider:
iPhone's Overall Condition
Retailers, resellers and trade-in services will ask you to access your phone's condition in order to make a purchase offer. Generally, they would have a set list of questions about both overall cosmetic condition and functionally of your iPhone. And if you took proper care of your device, expect to receive the best possible estimate. Make sure to carefully check your phone for scratches, knicks or dents, as buy-back service reps are trained to spot even the lightest of wear, and you do not want any surprises.
Carriers
All buy-back companies require that your iPhone is restored to factory settings and is free from iCloud, passcodes or any linked accounts. Some may even want you to unlock it to be used with any carrier. This can easily be accomplished by contacting your mobile provider. Be sure to have your iPhone's IMEI number handy. To locate the IMEI, go to Settings, then tap General, and after that – About.
iPhone Model and Generation
Apple frequently uses the term "generation" to categorize their products. iPhone 12 series is the latest generation of Apple smartphones. The general rule is: the newer the model, the more valuable it is on the market.
Valuation
All listed above play an important role in determining a phone's value on any marketplace. In order to come up with a fair asking price or prior to agreeing to an offer, we highly recommend doing some price research and getting a few estimates to compare. Places like eBay will give you the best idea of how much a used iPhone can go for, especially if you are thinking of selling it online.
How to choose the right place to sell your iPhone?
There are many places and services that accept used gadgets, so finding the best and safest option can be a challenge.
Things to look for when choosing a buyer:
1. If that's a business, start with checking their online ratings: Many customers share their experiences on platforms like Resellerratings, Trustpilot or Google Reviews. Those reviews can be looked up by simply googling the company's name. It also makes sense to check if they have an active Better Business Bureau profile and what's their current rating. We recommend going with the business that is BBB accredited.
2. Payment options: A company that cares about their customers, will offer several payment options to choose from in order to streamline the selling process. Besides the traditional paper check, sent in the mail, most buy-back services also offer instant payments via PayPal, Zelle, Venmo or CashApp.
Time it takes to address your questions and concerns: The company addressing inquiries in a timely manner tells youthat they understand that everyone's time is valuable and care about their customers. Most platforms offer online chat or text messaging tools and will reply in real time, but it is a common courtesy to allow at least 24 business hours for the business to get back to you. And if they take forever to reply, consider it a red flag. It might make sense to look for alternatives.
Fees: Check if the company charges any fees, be it either a shipping cost or a selling fee. Many businesses will offer free shipping and returns. We suggest you double-check with them beforehand, as it can save you potential hassles and unnecessary expenses down the line.
Website Navigation Experience: The website is the face of the brand, and if you can navigate through web pages with ease, this means the company is invested in a positive user experience. A good website is not only easy to use, but it also instils trust.
Social Media Presence: You can look up the company on social media pages such as Facebook, Instagram, Twitter and LinkedIn. They don't have to have tons of followers, but an established business should have a good social media presence.
Cash or Store Credit?
Bear in mind that every buy-back business has their own terms and conditions; and the service offers will likely differ from company to company. For example, Apple and BestBuy trade-ins will strictly offer a credit towards the new purchase or a store gift card, meaning you can only use it at Apple or BestBuy. Independent buy-backs are more flexible in terms of payment methods and will offer cash payments via check, PayPal and more. Both cash and credit are great options, depending on what you are trying to accomplish. If you want to get a newer iPhone model, a trade-in credit is the best way to go. However, if you are looking to switch brands or simply just need the money, third party buy-back companies are best for that. Plus, you will save yourself the trouble of trying to sell your used iPhone yourself, having to meet strangers from Craigslist, or deal with shady eBay buyers. Receive your payment deposit via PayPal or Venmo instantly, and it's a done deal: no buyers remorse, no disputes or other nonsense.
Top Places to trade-in your pre-owned iPhone
Now that you prepared your smartphone for sale, the next step is to pick the marketplace. Here are our tried and true picks:
Trusted Reseller: Gadget Salvation
Payment Methods. Receive your cash funds via PayPal, Zelle/Chase QuickPay or a paper check.
Turnaround time. Get paid within two business days from the reception of your goods. Most orders are finalized within 24 business hours however.
Gadget Salvation is an established ecommerce platform that helps users to sell their pre-owned gadgets such as iPhones, laptops, tablets, games consoles and more. The company offers a convenient contactless selling process, which is ideal during the ongoing pandemic.
To sell iPhone or any other gadget, visit the website and answer a few quick questions about its functional and cosmetic condition. You'll get an instant estimate immediately. But if it so happens that your gadget is too old to be re-sold, the company can recycle it for you free of charge.
Gadget Salvation has great online reviews across various platforms. They are committed to offering a convenient, safe and all- around excellent service to all their clients. That includes: free valuation, speedy inspection and no hidden shipping fees. The process is free, painless and fast. And if you happen to change your mind about selling after sending your gadget in, they will return it back to you, no questions asked.
Best for iPhones in mint condition: Apple Trade-in Program Payment Methods: Apple gift card or a store credit.
Turnaround time for payment: Two or three weeks.
This major tech retailer offers both online and in-store trade-ins. The company accepts certain eligible Apple products and makes very competitive trade-in offers. But here is the catch: your device must be perfect in order to meet the requirements for that offer. Many people have reported that Apple went back on their valuation after receiving the phone due to supposed hardware malfunction and/or cosmetic wear. In those cases, Apple will offer you to recycle the device for free, which is also a great option, at least you know that your old phone is repurposed. To trade-in your iPhone online, you will need to identify the model correctly in their database and provide information about its condition. If eligible, they will share a dollar amount of the trade-in credit with you. Should you choose to accept, all that is left to do is to mail the iPhone in and wait for your inspection results. And if all goes well, your Apple Gift Card will be sent via email, and it can be used for both in-store and online purchases. Or, if you are upgrading to the newest iPhone model online, they will apply your trade-in offer to reduce the final cost of your new toy. Once again, Apple Trade-in is the best option for those who are upgrading their Apple products.
Credit for future purchases: Amazon Payment Methods: Amazon e-Gift Card.
Turnaround time: Two or three weeks.
It is only fitting that the leading online retailer would have their own trade-in program. Amazon Trade-in platform accepts a variety of electronics, such as laptops, smartphones, tablets, e-readers and more, in exchange for a gift card. The online selling process is very user-intuitive and the questionnaire is similar to what other buy-back companies have. Again, you'll need to find the right model along with the specs in order to get a quote. And once Amazon verifies the condition of your iPhone, you will receive an e- gift card that you can spend, well, on Amazon.
How Much Can I Get for My Used iPhone?
The value of any iPhone depends on the model, cosmetic condition, functionally, its carrier and the unlock status. Electronic gadgets depreciate fast, as tech companies put out new and updated models on the market several times a year. However, the iPhone, being an Apple's star product, holds decent reselling value over time.
Here there are some examples of how much can you sell used iPhone for online:
Bottom Line
We hope that with this post we were able to help you narrow down your options, when it comes to getting rid of an older iPhone. We have compared cash vs credit offers, as well as highlighted a few trusted businesses that will gladly buy your used iPhone. Selling used electronics yourself via places like Craigslit or eBay is time consuming and often an unsafe endeavor. Reputable trade-ins and buy-backs are a far better and faster option, and not to mention convenient. But whichever you choose to do, we hope you get the best possible price for your used iPhone. And if it is too old to be sold for cash, we hope that you will choose to recycle your iPhone and prevent it from ending up in landfill.
*Priced on 05/13/2021. Subject to change.
Disclosure: iOSHacker may receive a commission if you purchase products through our affiliate links. For more visit our privacy policy page.