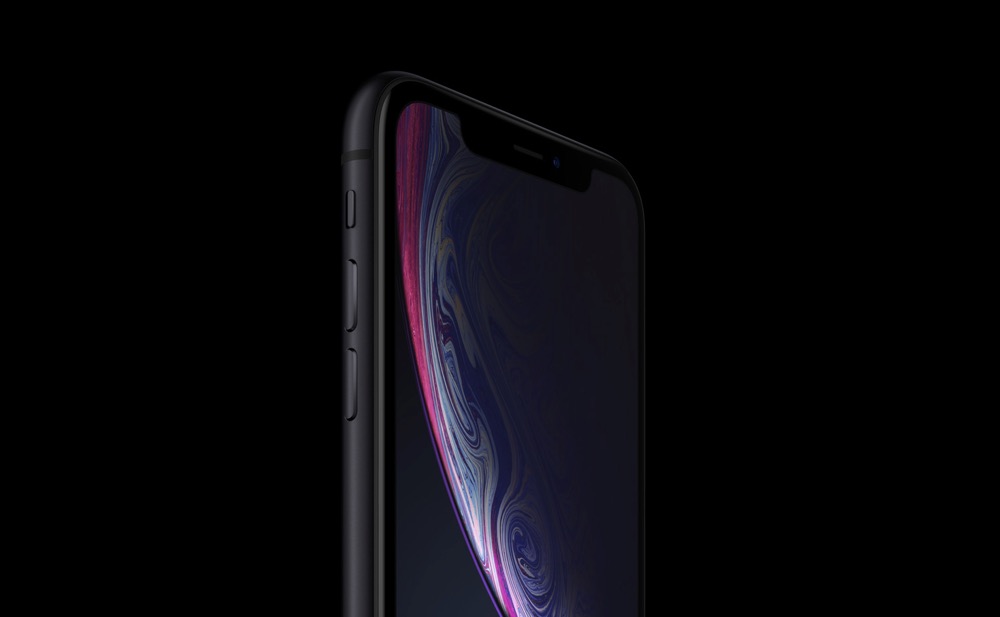 After months of rumors and speculations we finally have the official iPhone XR announcement. The fascinating new device packs a bunch of features that make it a unique hybrid between the iPhone 8 and iPhone Xs.
On the back it features a glass back and single camera, which looks very similar to that of iPhone 8. Same is the case with sides as it has an iPhone 8 like aluminium frame that we have seen in the past few generations of iPhone. However when you turn it over it is a completely different story, as the front of the device looks a lot like that of iPhone X or XS.
There is plenty of stuff to like about this new iPhone. So in this post have gathered some of our favorite iPhone XR features from today's announcement.
Specifications
iPhone XR has top notch (no pun intended) specifications. In fact it has the same specs as the much expensive iPhone XS and iPhone XS Max. iPhone XR is powered by A12 Bionic chip, which according to Apple offers 50% more graphical performance, 15% faster performance cores, 50 percent lower power usage, 8-core Neural Engine and more. Although iPhone XR comes with a single lens on the back, its camera is second to none. It offers portrait effect with depth control functionality, which allows users to control the depth effect on photos after taking them.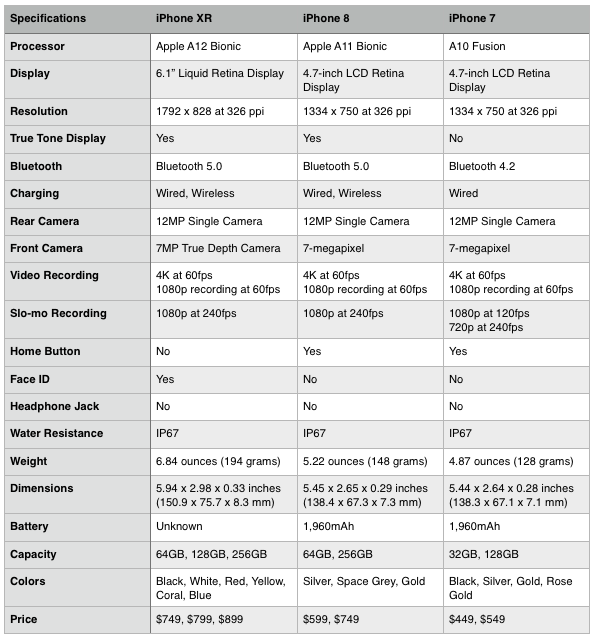 iPhone XR comes in 64GB, 128GB and 256GB storage capacities, which is great as we finally get rid of the 16 and 32GB storage capacities on the latest iPhones.
Colors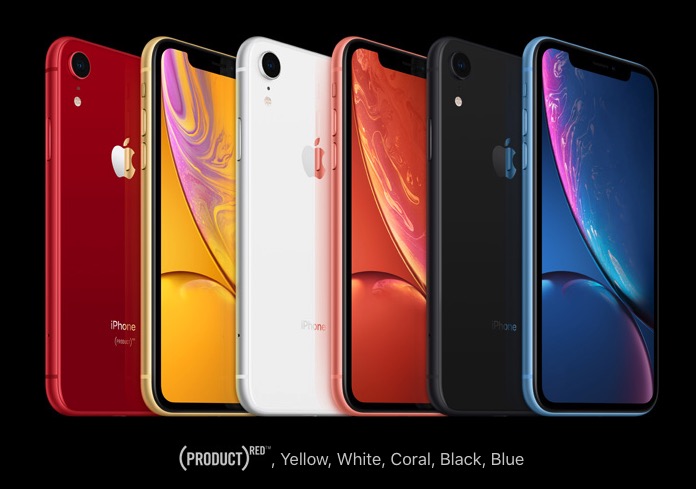 iPhone XR comes in 6 different color options, making it the most colorful iPhone ever since iPhone 5c. The XR is available in White, Black, Product RED, Blue, Yellow and Coral colors. Each of these colors give the iPhone a unique look and personality, and enable the users to choose the one that suits their personality the best. We are also glad that Apple has kept the front of the device totally black on all color options and not forced white bezels on it.
Faster Face ID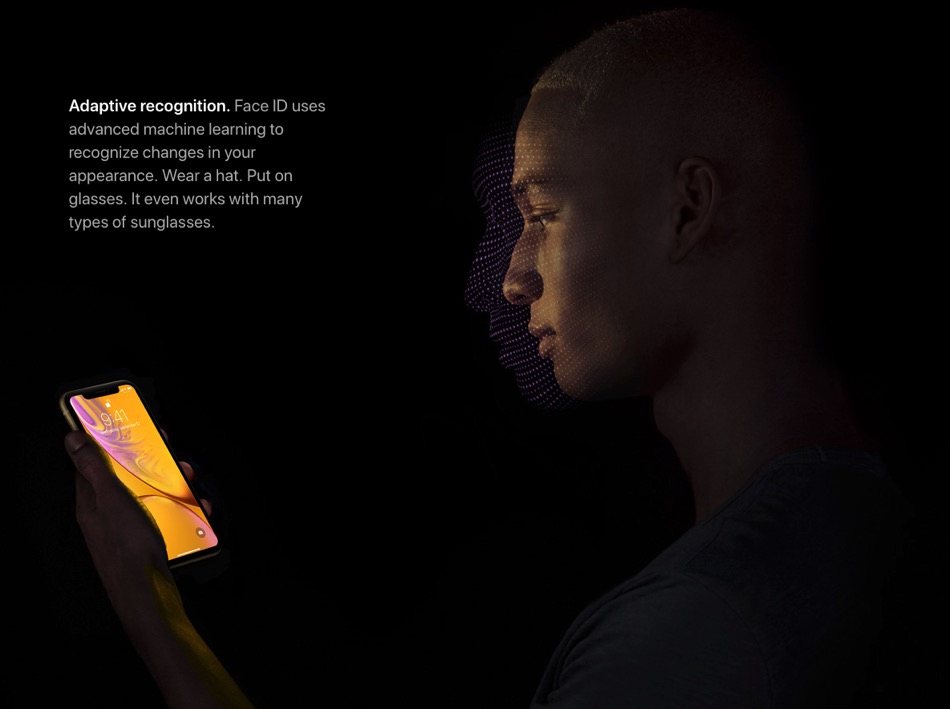 Face ID works great on the iPhone X, however the biggest complaint that everyone had about this security feature was that it was a little slow. Well Apple says that complaint has been resolved in all new iPhones that have this feature. According to Apple Face ID is faster on the iPhone XR, iPhone XS and XS Max, which is great news.
Liquid Retina Display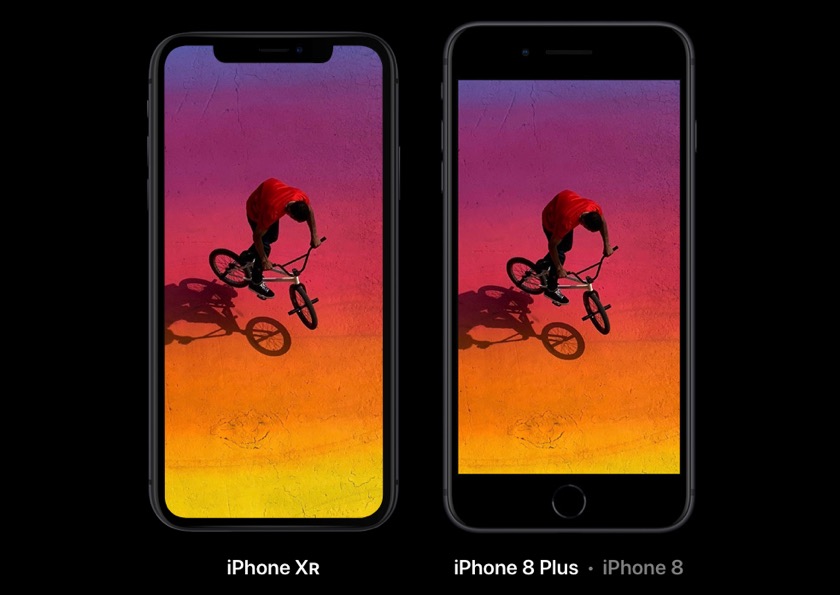 Perhaps the most important spec of the iPhone XR is its huge display. It has a 6.1-inch LCD display, which Apple is calling the Liquid Display. According to Apple the Liquid Display LCD is the most advanced LCD in the industry and offers innovative backlight design, which allows it to stretch into the corners, giving the device an edge-to-edge look. It offers features like P3 wide color gamut, TrueTone functionality, Tap to Wake and more.
Portrait Effect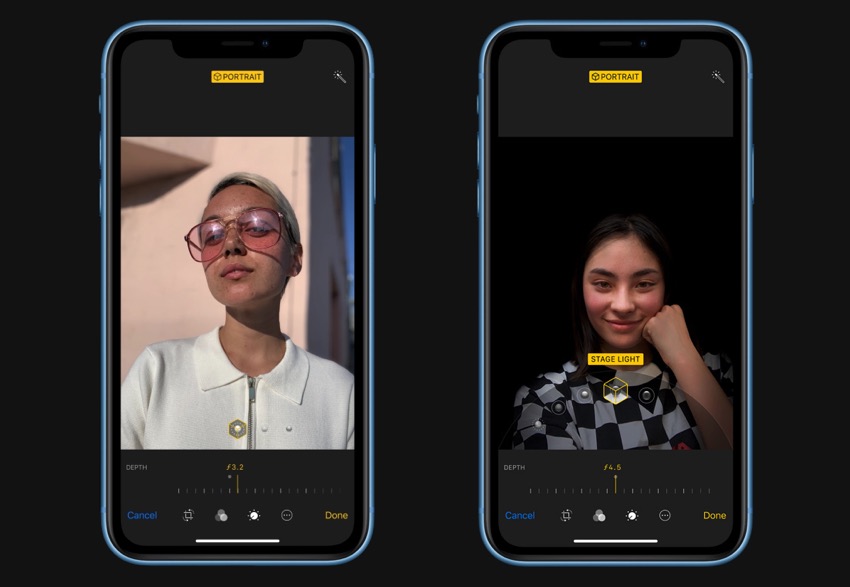 iPhone XR has a Portrait Effect feature, making it the first iPhone to offer this functionality with a single lens. Previously the Portrait effect was only available on iPhone models that had dual cameras such as iPhone 7 Plus, iPhone 8 Plus and iPhone X. However with iPhone XR Apple is able to offer the same feature with a single lens. According to the company, iPhone XR is able to offer Portrait depth effect feature despite having a single lens due to advance neural engine and algorithms. It not only offers the Bokeh feature, but it also allows users to control the depth effect after taking the photo.
So these were our favorite iPhone XR features. What do you like or dislike about this device? Let us know in the comments section below.