The iPhone 6 just like any other smartphone is vulnerable to scratches and cracks. If you want to stop the worst from happening to your beloved device then your best bet is to buy a protective case for it. As iPhone 6 has been out for a significant amount of time, for someone who is looking to buy a case to protect his or her device in 2015, there are plenty of options. To make it easier for you to buy the best iPhone 6 case available in the market we have curated this list featuring some of the best options out there. Read on to find out which protective case suits your needs the best.
1. Flexion Crystal Clear case for iPhone 6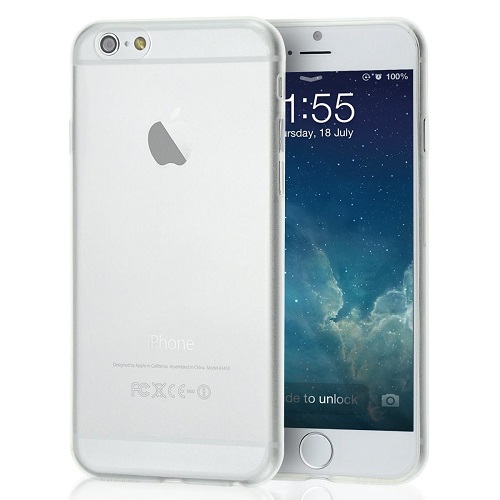 Most iPhone 6 owners are proud of the beauty their smartphone possesses. If you think the same way then chances are you don't want to conceal too much of your device inside a protective case. Don't worry as Flexion's Crystal Clear case is here to your and your iPhone's rescue. This case provides protection to your device from all sides while keeping it visible for the world to see. It features a slim and flexible design featuring cut outs for all ports and buttons. It sports a TPU design that is both scratch and fingerprint resistant. And the best part is that this case is not going to cost you a fortune as it is only priced at $9.99.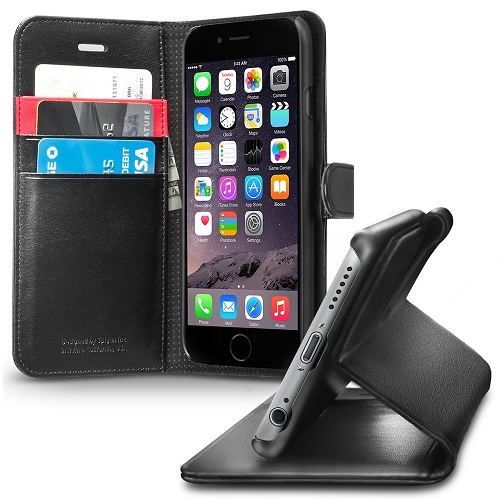 For people who want their iPhone case to serve more purpose than simply protecting their device Spigen's Premium Wallet Case with stand and flip cover is the perfect option. It comes with a great looking leather design that can hold your device as well as important ID and credit cards. You can even put some emergency cash in the case. Perhaps the best feature of this case is that it sports a built-in adjustable stand that you can use to watch videos comfortably. You can get this Spigen case for $16 in black color. There are pink, white and mint options also available, with slightly higher price tags.
3. Verus heavy drop protection case iPhone 6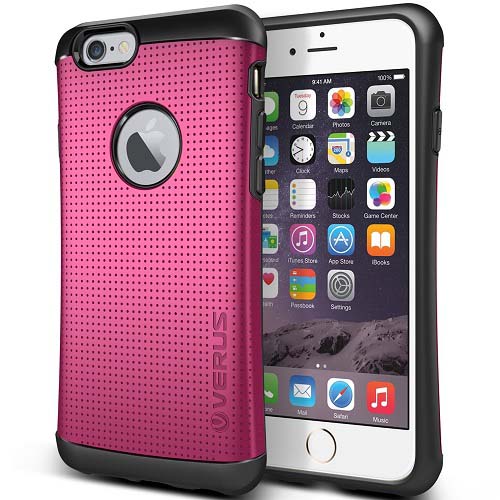 If you are looking for a stylish case that would make your device standout in the crowd of other iPhone 6s then look no further than Verus heavy drop protection case. This case slim case provides durability with its hard shell while keeping your device super secure with its soft core. For drop and shock protection it has padding on 4 of its corners.The curved shape of the case provides strong grip to the users. This Verus case comes in a variety of colors including pink, blue, silver, charcoal black and champagne gold. You can get this case from $15.99.
4. Maxboost Vibrance Series iPhone 6 case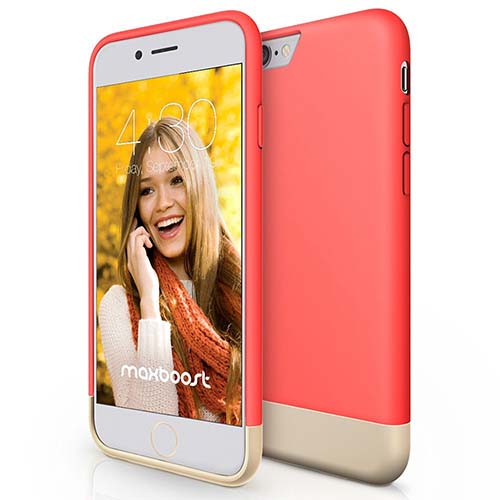 The Vibrance case from Maxboost has a good design, great color options and protective features that make it a must have. It provides a 360 degree protection to your device thanks to its raised edges that are there to make sure your screen gets the protection it needs. It features cut outs for all buttons and ports making your life easier. For inner protect the Maxboost Vibrance case has soft core. You can get it in Cherry blossom, Italian Rose, Peaches N' Cream and Tiffany Blue colors. It costs $16.99.
Must read: Best cases for iPhone 6 you can buy right now
5. INVELLOP Slim Leather Wallet case for iPhone 6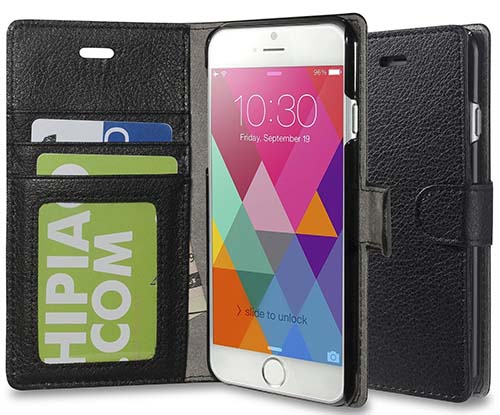 If Spigen's Premium Wallet case is not for you then Invellop Slim Leather Wallet case is also a good option. In addition to keeping your iPhone safe it features slots where you can keep your ID and credit cards. It also has a hidden pocket where you can keep some emergency cash. You can get this case for $12.96. It comes in black, brown, grey, green, blue, pink and several other color options.
6. CINEYO heavy Duty Rugged case for iPhone 6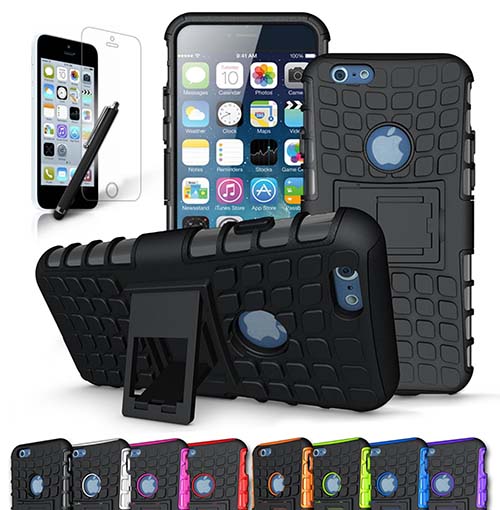 If you are looking for some heavy duty protection for your iPhone 6 then CINEYO's heavy duty rugged case is a great option. It features inner TPU case that protects iPhone from all sides, including the front with its raised lips. On the outside it has a polycarbonate hardshell. Other features include a kickstand for video viewing, cut outs for camera, buttons, slots and the Appe logo. You can it this case in multiple color options including grey, silver, pink, orange, red, blue and more. This CINEYO case is available for purchase at a bargain price of $9.99.
7. JETech Slim Armor case iPhone 6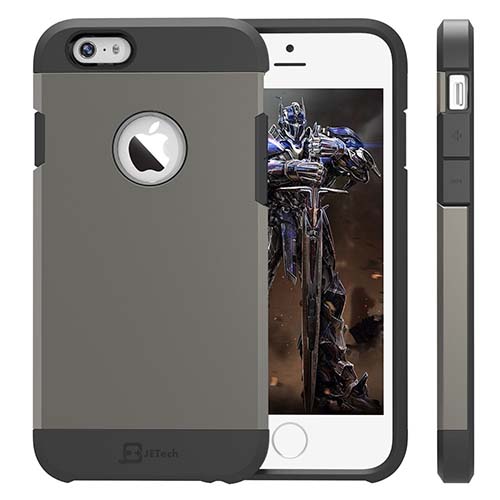 JETech Slim Armor case for iPhone 6 has a two layered air cushioned TPU on its inner side while it has heavy duty and super slim design on the outside. Features include cut outs for slots and the back logo, soft buttons for the volume and power buttons, raised lip from screen protection and more. You can get this case for $11.99.
8. Maxboost DuraShield case iPhone 6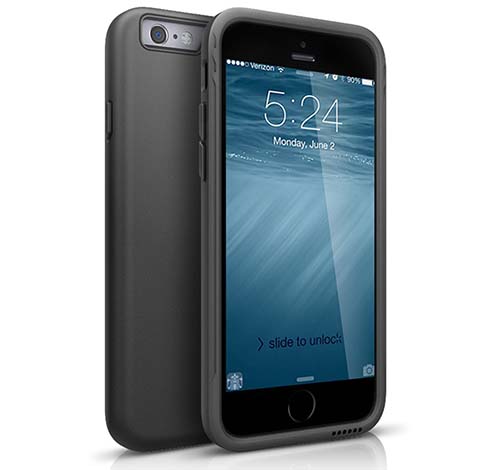 The Maxboost DuraShield case for iPhone 6 claims to be the thinnest in the world. It offers 2 layered drop protection with 360 degree protection for your smartphone. It features a nice and simple look and doesn't fall short of any expectations you may have. You can get this case for $12.99.
9. TOTU & LOOPEE Candy Slim Armor Hybrid Case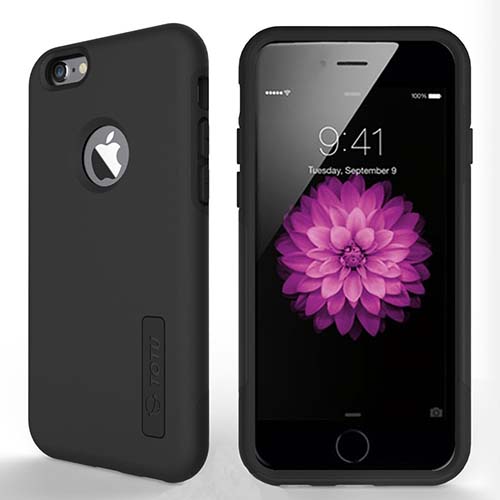 The hard shell on the outside and flexible TPU inner core makes this case fully equipped with whatever is required to fully protect your device. For maximum shock absorption this TOTU and LOOPEE case for iPhone 6 has web pattern layout and a design that provides easy access to all ports, sensors, cameras and more. You can get this case in blue, green, black, white, pink and more. It is priced at $9.99.
10. OtterBox Symmetry Series for iPhone 6

Otterbox produces some fine cases and this one is certainly one of its best. This Symmetry series case has a nice looking design and raised edges so your screen can be protected just like every other part of the device. Features include top class shock absorption, durable design, easy to install and more. You can it in black, white, blue, aqua, white, teal and other colors for around $27.
Must read: Best cases for iPhone 6 you can buy right now
Disclosure: iOSHacker may receive a commission if you purchase products through our affiliate links. For more visit our privacy policy page.