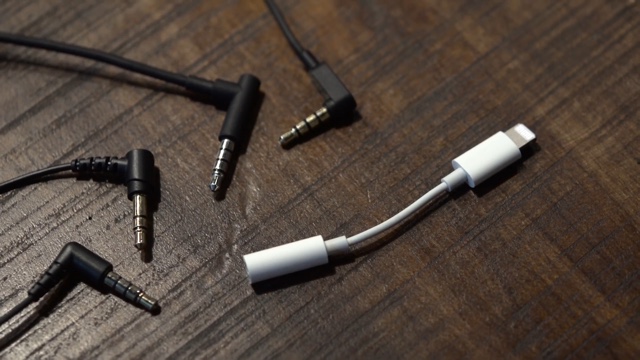 When it comes to iPhone 7 one rumor that keeps coming back indicates Apple will remove the 3.5mm headphone jack from its device. Once the headphone jack is removed users will either have to use special lightning connector based headphones or use the ones powered by Bluetooth. However a new report suggests that Apple will continue to ship 3.5mm jack based headphones and will include a 3.5mm adapter with every iPhone 7.
This means if you have existing 3.5mm headphone jack based Earpods or third-party headphones you will be able to plug them into your new iPhone using the dedicated adapter. The adapter allegedly shown in the video connects with the iPhone's lightning port on one end and lets the user plug his or her headphones on the other. In all fairness the adapter shown in the video does look like something produced by Apple, and looks quite similar to the SD Card adapter produced by the company. According to Tinhte it was obtained from Apple's Foxconn supplier factory in Vietnam.
This particular adapter according to the source only works with iOS 10 beta and is not supported by iOS 9. The adapter can be used with an iPhone with a headphone jack, however when two headphones are connected at the same time one to the adapter and other to the headphone jack, the iPhone prioritizes the lighting port and plays the sound there.
While having no headphone jack will be super inconvenient for the users, it is somewhat reassuring to know that we will get a free adapter with iPhone 7 and will not have to purchase it from Apple at a premium rate. (via)
Disclosure: iOSHacker may receive a commission if you purchase products through our affiliate links. For more visit our privacy policy page.