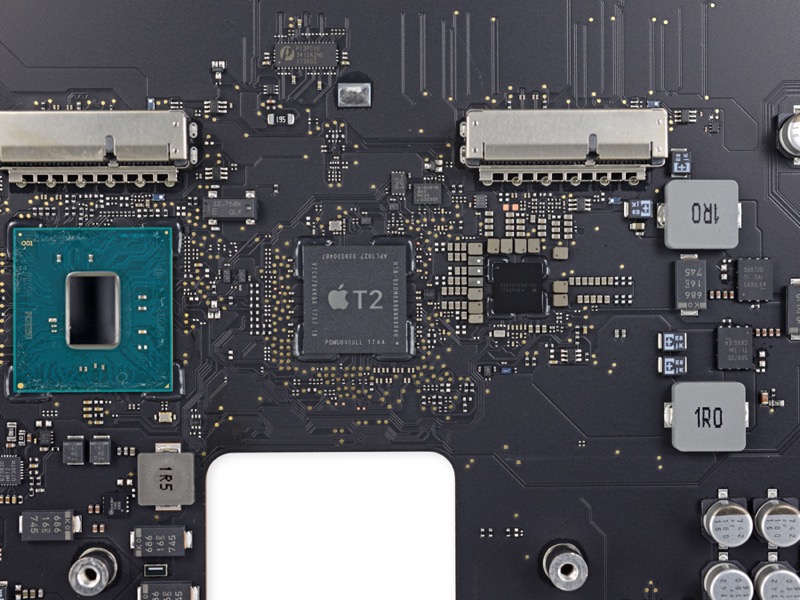 We recently reported about how Apple plans of making unauthorized MacBook Pro and iMac Pro repairs nearly impossible with the introduction of Apple Service Toolkit 2 software, which will be required to run on a repaired Mac. Without running the software that is connected with Apple's servers the repaired computers will become inoperative. This drastic step, which was outlined in an internal document Apple had sent to its Authorized Service Providers has raised alarms among users and third-party repair services.
Now iFixit is reporting that the requirement to run Apple Service Toolkit 2 after a repair is not enforced yet on the models with T2 chips. To test if a 2018 MacBook Pro becomes inoperative after a repair, iFixit purchased a brand new MacBook Pro, opened it up and replaced its display with another MacBook Pro's display. After doing so they started the computer and were able to boot it up without any issues. They even updated to macOS Mojave to see if they run into any issues after installing the latest macOS version, and to their surprise nothing undesirable happened still.
Next iFixit opened the MacBook Pro again and this time replaced its Logic Board, and after doing so the computer booted just like normal without becoming 'inoperable' as described in Apple's leaked documents.
Based on this little experiment we can say that apple has not enforced the requirement to run Apple Service Toolkit 2 after a repair just yet, however that could change in the near future. When that happens users will be forced to only get their Macs repaired from Apple Stores or from Apple's Authorized Service Providers.