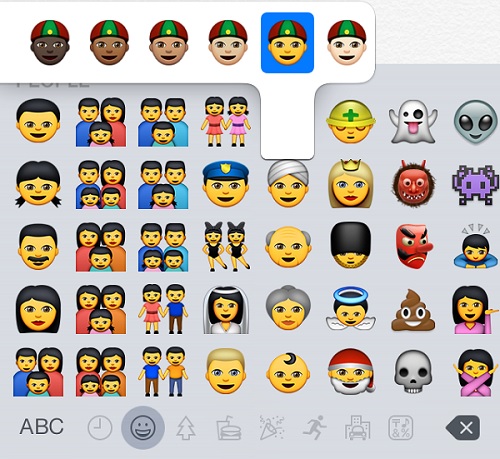 With iOS 8.3 came a bunch of new emojis that make instant messaging on iOS even more fun. Ever since their addition in iOS emojis have become an integral part of chatting as they give you playful way of expressing your emotions. iOS has always had a wide range of emojis that were suitable for almost every occasion. However since emojis have become extremely popular all over the world there was a need of adding new characters of different backgrounds, races and communities. There was also a need to add new country flags as the existing pool was only covering a handful of countries.
With iOS 8.3 the wait for new emojis finally came to an end as Apple included 14 new families covering gay and lesbian couples, 198 new country flags, update for 64 characters, 4 new objects, 285 diverse characters from different races and a Vulcan salute hand gesture that is a special tribute to late Star Trek actor Leonard Nimoy.
In the graphic below you can see all the new emojis that have been added in iOS 8.3 and are now available on all iPhones, iPads and iPod touch running the latest version of the operating system. With iOS 8.3 Apple has also added a new picker that makes it easier for user to browse the collection.

[
Source
]