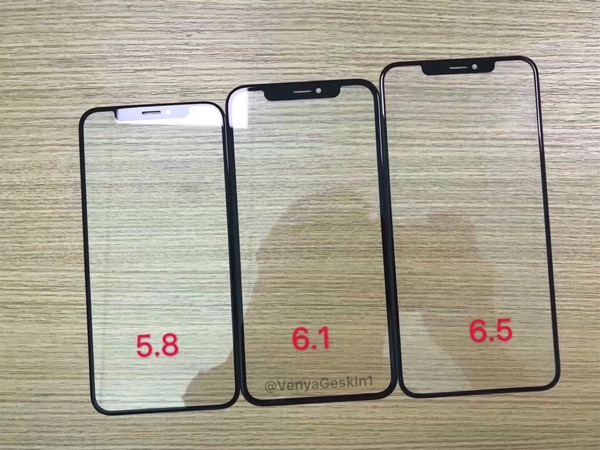 If rumors are to be believed, then we are set to have three new models of iPhone this year. This includes two OLED iPhones of 5.8-inch and 6.5-inch screen sizes and a 6.1-inch LCD model. Up until now all we had was word on the street, however now alleged front glass panels for these devices have been posted Apple leaker Ben Geskin.
The front glass panels have a familiar design, in fact the 5.8-inch one looks same as the iPhone X. Interestingly the 6.5-inch and 6.1-inch also look the same, only difference being they are significantly larger than the iPhone X's screen size. As you can see in the image above, glass panels for all devices feature the top notch for TrueDepth camera and have edge-to-edge displays.
While we cannot say if these panels are legit or not, if they are then this leak pretty much reveals the design of the next generation of iPhone, which seemingly looks the same as the current iPhone X. One noticeable difference between the OLED models and the 6.1-inch LCD model would be that this particular device will have slightly larger bezels than the OLED ones. That is because it is harder to achieve bezel-free design on LCDs than it is for OLEDs as OLEDs are more flexible and can be bent.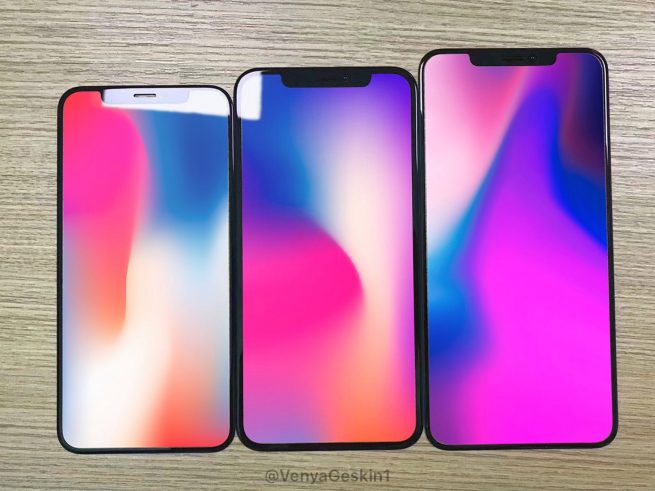 The sightly broader bezels may be noticeable when devices are placed side by side but not in day to day use. Considering the lower price of the LCD model and how big bezels are on the current LCD models (iPhone 8 and 8 Plus) customers will still find the LCD model to be a big improvement.