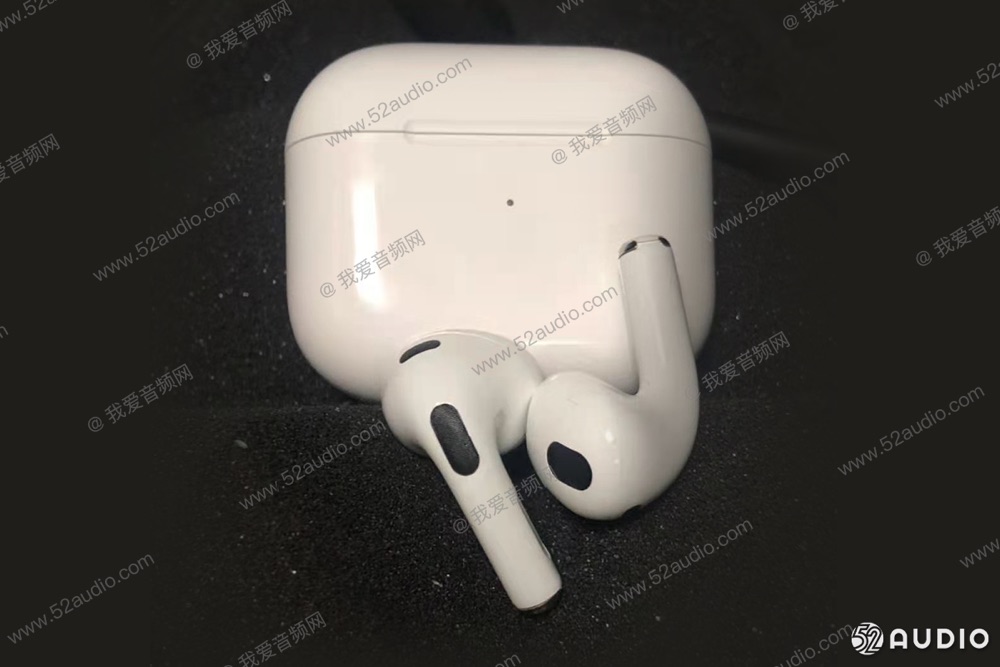 An AirPods refresh is long overdue and if rumors are to be believed, then we might see a release in the first half of this year. Previous reports have suggested that Apple will redesign AirPods with the release of AirPods 3.
AirPods 3 are expected to feature a different design than the one found on original AirPods and AirPods 2 and they could look more like the AirPods Pro.
Now new images have emerged on the web thanks to the website 52audio, that claim to show what these AirPods Pro inspired AirPods 3 would look like.
These alleged AirPods 3 feature a much shorter stem that is similar to the one found on AirPods Pro. We can also see an in-ear design with silicone eartips that are similar to the ones found on the Pro model.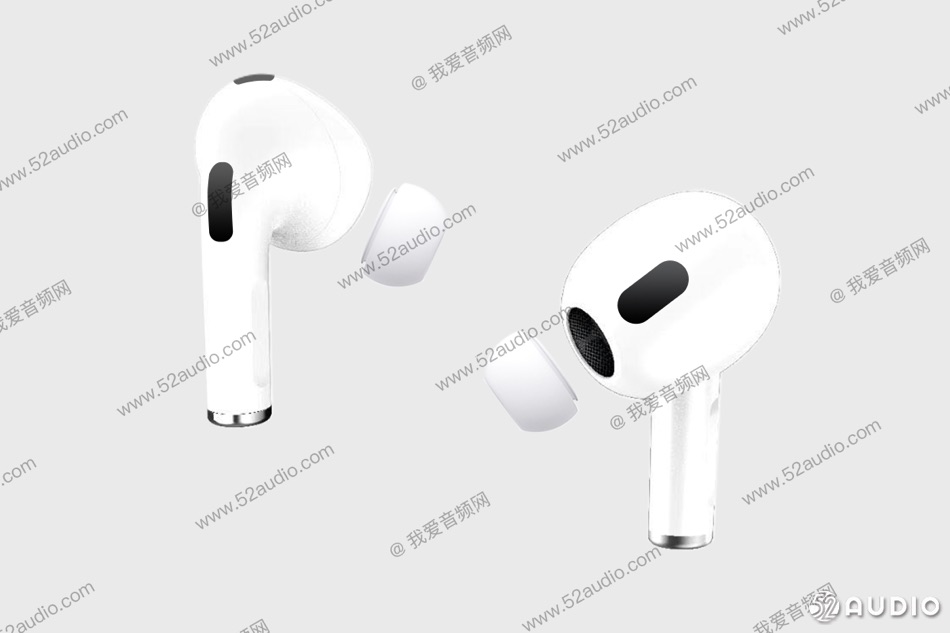 The allegedly leaked images also show the design of the AirPods 3 case. The case also appears to be taking inspiration from the AirPods Pro case with its wide design instead of being tall like the AirPods 2 case. While it has a similar design as the AirPods Pro case it looks significantly smaller than the Pro case as well.
According to 52audio, design isn't the only new feature of the upcoming AirPods 3. The new headphones are also rumored to feature Apple's new vent system for pressure equalization. This feature will make it wearing the new headphones comfortable over longer periods of time.
In addition to that AirPods 3 will also feature Spatial Audio feature already found on the AirPods Pro and much expensive AirPods Max.
Despite the in-ear design do not expect features like Active Noise Cancellation and Transparency mode on the AirPods 3 as these features are reserved for AirPods Pro lineup.
According to the report Apple could launch AirPods 3 in March 2021 with a price of $150.